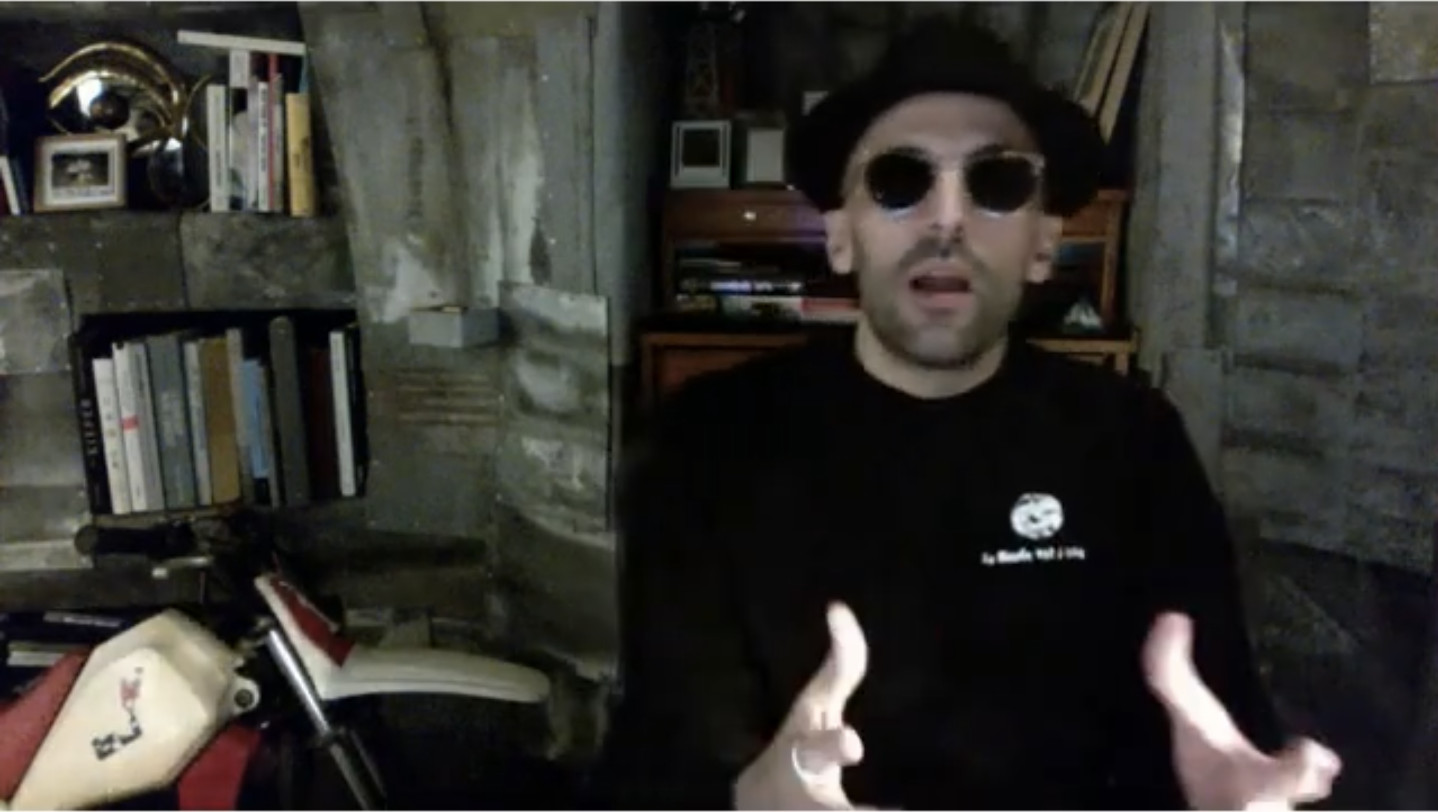 Ten takeaways from our JR interview
The artist, activist and Phaidon author describes how Banksy gave him his big break, why he lied about his age, and how his new book How Old Am I? came about
JR has packed quite a lot into a few short years. The 38-year-old, French artist and activist has been creating his large-scale, paste-up works for around two decades, and, in the process, has collaborated with everyone from Madonna to Robert De Niro, while working on a series of projects that highlight the plight of overlooked communities around the world.
His new book, How Old Am I?, might be aimed at kids, but it still fosters the kind of dialogue across borders that we've come to expect from this singular artist. The book features the faces and life stories of 100 people from around the world in numerical order, from a one-year-old to a centenarian, giving children a reference point for each age. Intrigued to find out more? Here are some of the best bits from our recent JR interview; you can also watch the whole thing, below.
The book rose out of JR's Inside Out Project. The undertaking, which marks its tenth anniversary this year, gives overlooked communities the chance to tell the untold stories and share images of people in their communities, via large-scale black-and-white street posters. "It's really basic: you send us your portraits, we'll print it and ship it back to you for free wherever you are in the world."
Over the years JR has noticed that nearly half of the posters he's sent have been for younger groups of respondents. "Most of those posters we're sending all around the world end up in school in communities and are being used by young people or kids to learn about each other to learn about each other's differences."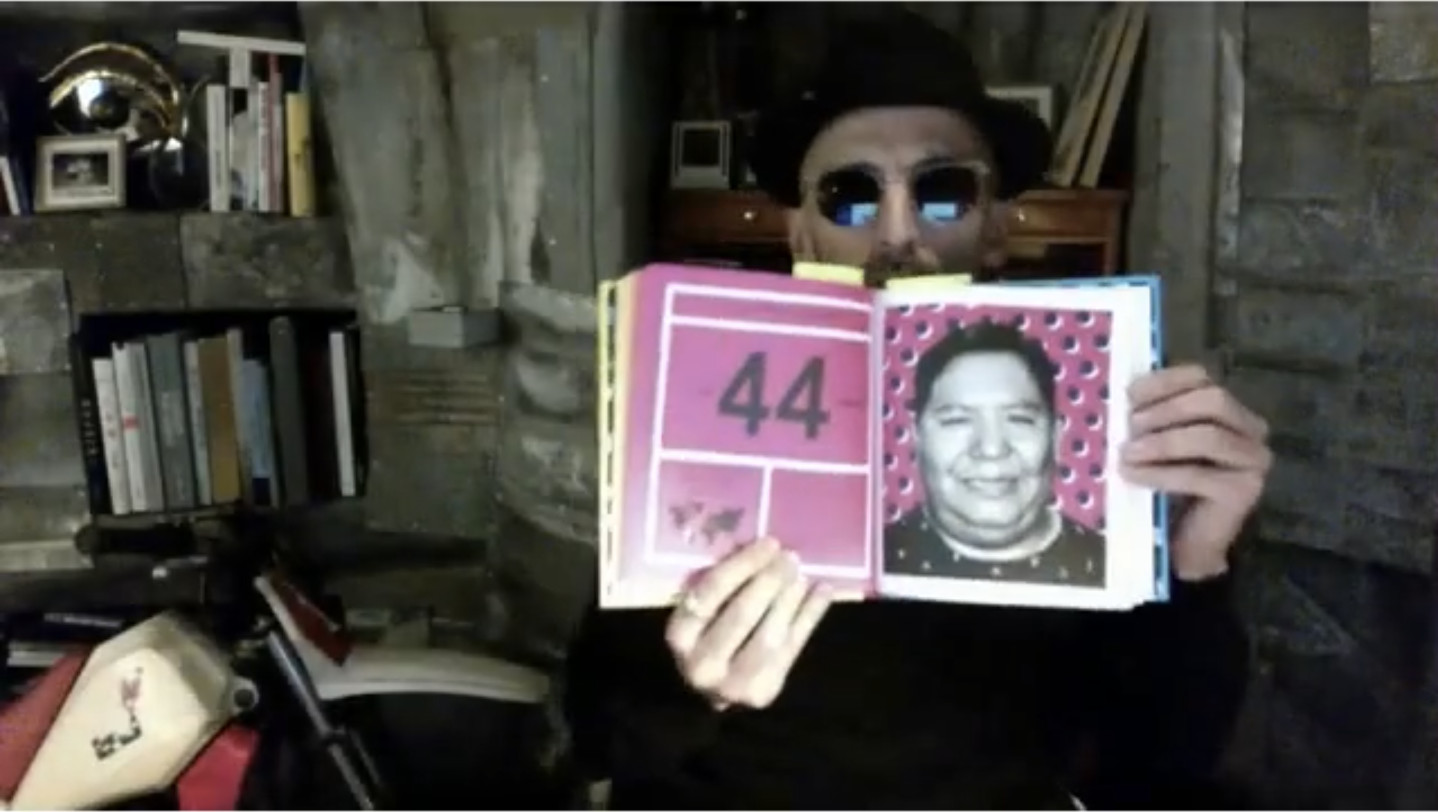 JR had his fellow author Julie Pugeat, simply took that process a little further in How Old Am I? "We started working on this book before the pandemic, and it comes out in a time when we actually have too much time to get to understand also who's living with us and who's in our community. I think it's an amazing tool for kids, to get to learn about people while they can't travel."
JR and his colleagues found the people in his new book via social media, as well as through friends of friends. Each subject had to be a different age, and live in a different country, which made the editing process pretty exacting towards the final stages. "In the end you're looking for someone from Turkey who's, like 97. It's so hard because all the slots have been taken."
Beyond these simple rules he was careful not to editorialise too much. "There's always a randomness in my work. It's not like the casting of a movie; we let people come with their stories. I've always stopped people in the street and said 'do you want to be part of this project?"
Each of the people in the book talk about their lives; the older subjects look back on themselves as younger men and women, while the younger ones describe what they' like to do once they've grown up. JR described this near-dialogue as "an incredible conversation that's kind of happening between people who've never talked to each other."
JR himself didn't have such clear childhood dreams when he was growing up. "Until I was maybe 16 or 17 I had no idea that being an artist was a job. I didn't know that you could live as an artist. I started with graffiti when I was 13 or 14, but it was seen as vandalism. Then I started pasting my photos in the street which was still seen as vandalism, but suddenly there was this wave, and they called it street art. I got to see other artists around the world doing it. I have to say that I kind of arrived in it by accident. My first gallery in the UK was [introduced to me] thanks to Banksy, who sent my work to Lazarides [gallerist, street-art dealer and Banksy's erstwhile manager] and that was how I sold my first artwork."
JR lied about his own age for a few years, rounding it up a little, so people took him seriously . "When I was doing work at around 19, 20, 21, 22, I always said I was 25, because people would think I was too young to, say, paste-up images on the wall between Israel and Palestine. I would say I was 25 in every interview I did, for, like six years. No one even paid that much attention. I was endlessly 25. Then, when I turned 25, I started saying my real age, saying I was 25, then 26, 27."
The artist has just turned 38, but he's still willing to take a little advice from young people, such as the 11-year-old in his new book, who lives in France now, and wants to make pizza for the pizzeria in his village when he grows up, because they make the best pizza . "I might end up going to that pizza place, once restaurants reopen," JR said.
Before then, however, JR is booked in at Le Refettorio Paris, the haute cuisine soup kitchen the artist set up with chef and fellow Phaidon author, Massimo Bottura . "We serve for free every night homeless and refugees and actually we added students to the list of people who can benefit from that restaurant. We use waste food, it's cooked by Michelin-starred chefs, and we serve every night people who are in need. It's actually amazing; I'm going there right after this call because it's actually the only restaurant open. We are allowed to be open because we respect all the distancing and because it benefits people who are truly in need."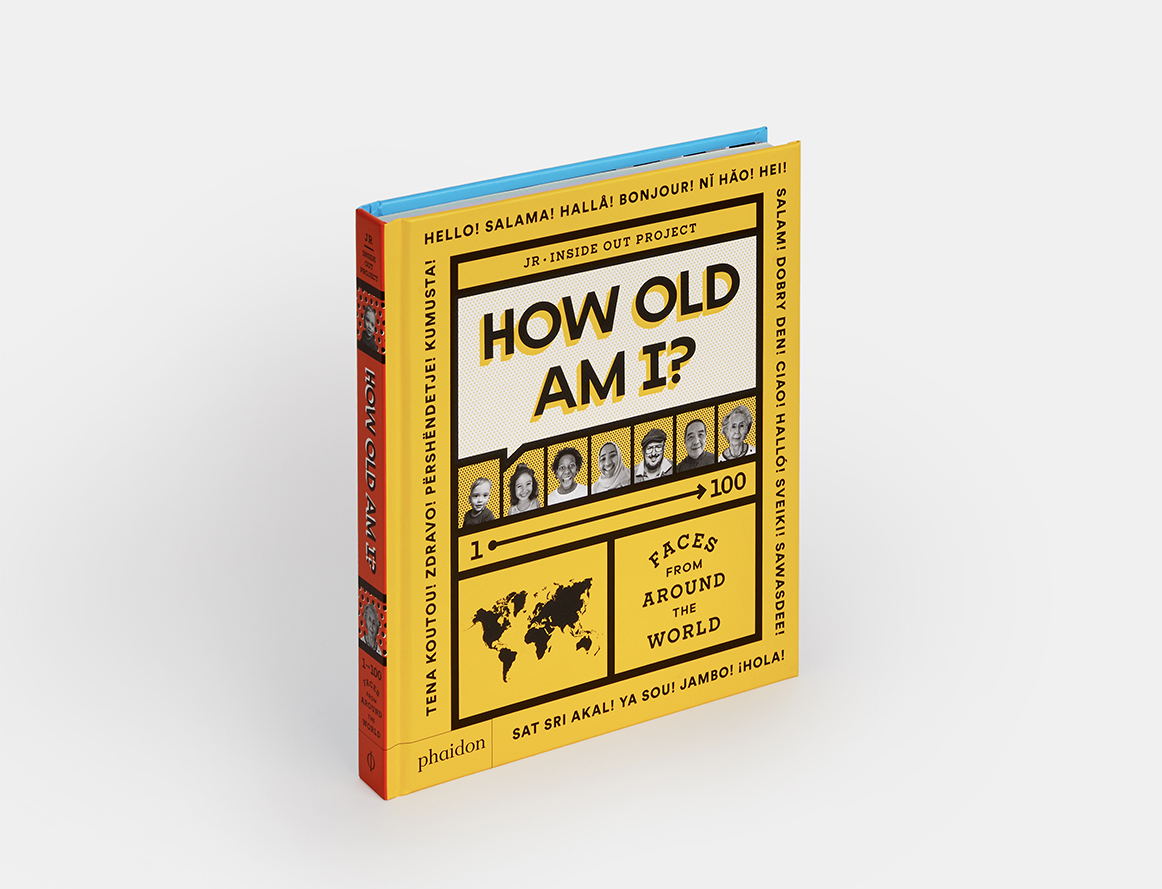 To find out more about JR's incredible life and career, order a copy of Can Art Change the Word?, and for more on his beautiful, charming children's book, get How Old Am I? here.