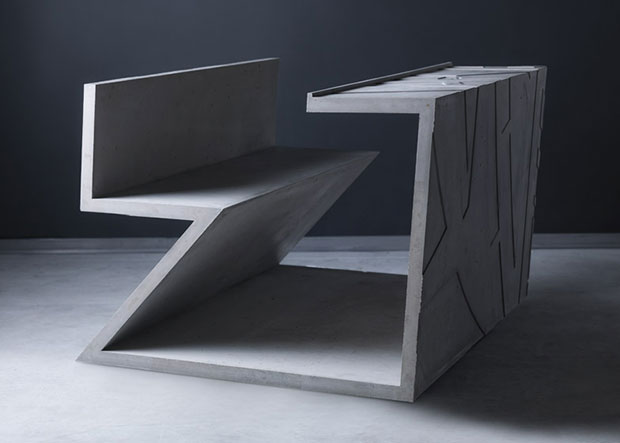 Libeskind's cement chair for Marina Abramović
Not sure for how long the artist will be present if she has to sit on this - but we do admire the design
At Europe's biggest office furniture fair, Orgatec, last month (it's all one social whirl for us), there was much talk of well-being in the workplace. To this end, manufacturers are busy producing more and more ergonomic task chairs and height-adjustable desks. Because sitting for long periods in a single pose is, of course, bad for one's health.
So trust architect Daniel Libeskind to buck a trend, as usual, with a table and chair combo that revels in its rigidity. But then, the piece was actually commissioned as an art project rather than an item of office kit.
Italian furniture brand Moroso has produced a limited edition set of the furniture Libeskind designed for an installation by New York-based performance artist Marina Abramović. (Check out our Monograph on her here).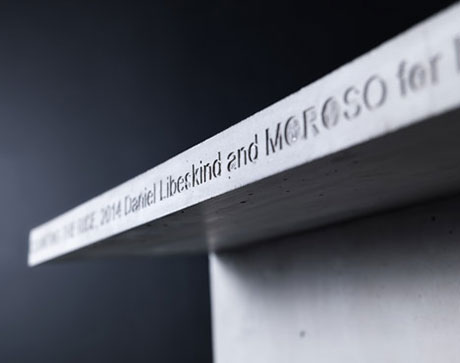 The integrated chair and desk are a single angular form, with the desk accommodating the task of Abramović's live installation, called Counting the Rice. For that show, participants were asked to sit down for six hours at a time and to separate uncooked rice and lentils from a pile and count them. So Libeskind's work surface is gently angled towards the sitter and has a lip to stop the grains falling off.
Like much of Libeskind's furniture - from door handles to tea sets - this is a sharp-edged sculptural piece. And like fellow architect Zaha Hadid, Libeskind's signature architecture style is echoed in his smaller projects.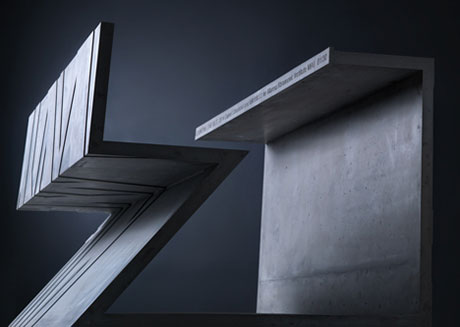 While the original piece for Abramović was made in wood, Moroso's 30 new ones are in cement. As the brand explains, "the slab of cement folds over itself, enfolding and pushing the body to carry out the performance, while the vigorous gestural expressiveness of the form is embossed across its surface with complex geometries that give a sense of visual fragmentation."
Check out more contemporary furniture and product design in The Design Book, our Design Classics three volume set and learn more about Marina Abramović in our Monograph on her here.