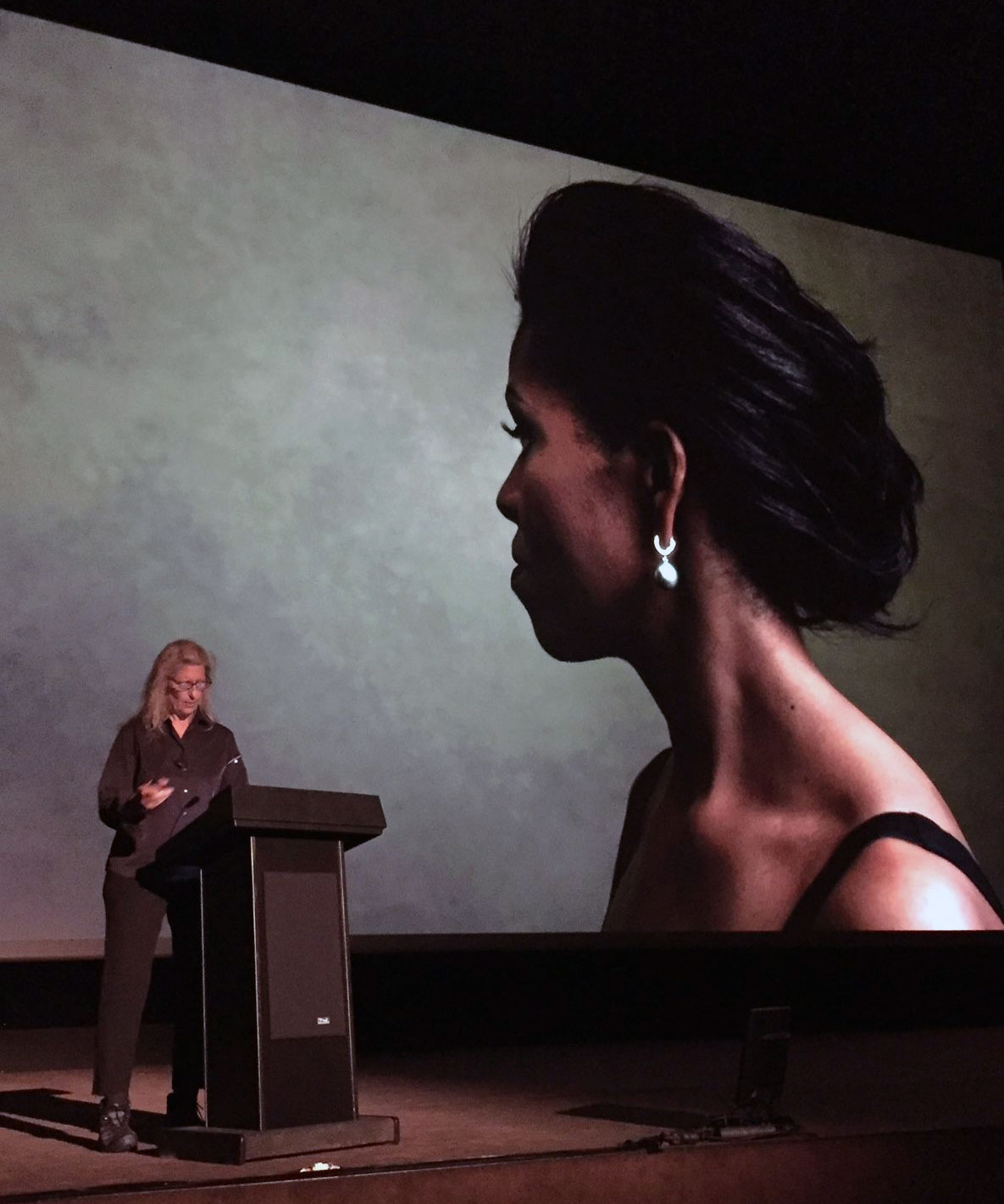 Here's Annie Leibovitz at Work, in Paris!
Find out what happened when the photographer met her fans and talked through her career in the French capital
Annie Leibovitz was in Paris this weekend for the launch of her new Phaidon book Annie Leibovitz at Work, and a few of the promotional set-ups brought to mind one of her more glamorous, group portrait shoots.
The acclaimed photographer attended a private book signing at Royal Monceau, one of the most exclusive hotels in Paris. Around 150 high-profile collectors and photo fans, including representatives from Paris Photo's VIP programme, Friends of Jeu de Paume Museum, and Sotheby's clients, gathered in one of the Monceau's salons, to meet Leibovitz and have either Annie Leibovitz Portraits 2005-2016 (Annie's earlier Phaidon book) or Annie Leibovitz at Work signed by its author.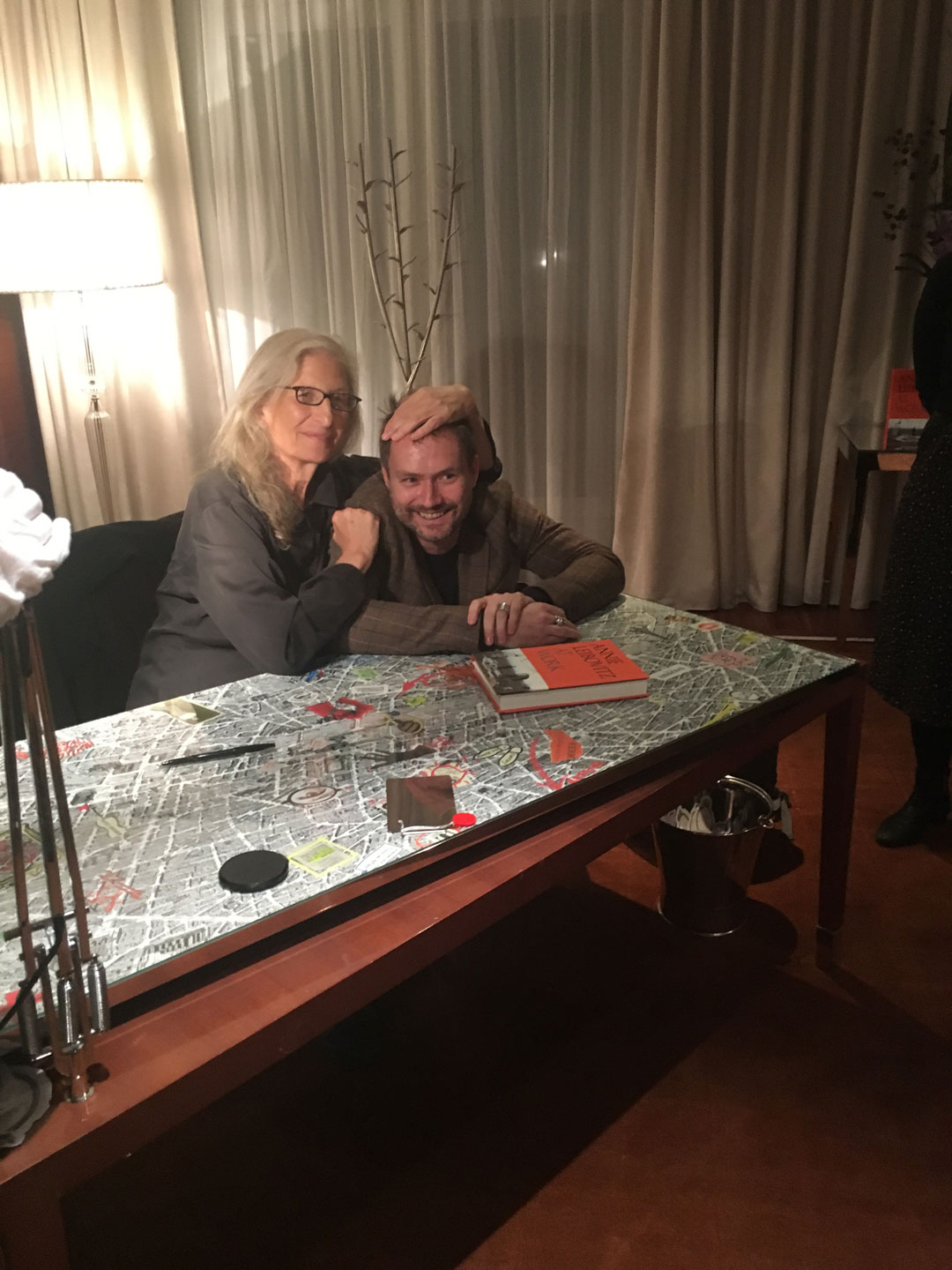 Annie also met with the media, conducting interviews with Le Figaro, France Inter Radio and RTL Radio. She also attended a public book signing at Le Bon Marché, one of the city's leading department stores, and staged a talk at the MK2 Cinema. Speaking to a sold-out crowd for around 90 minutes, Annie was brilliant and relaxed, making jokes and offering intimate insight into her incredible, star-studded career.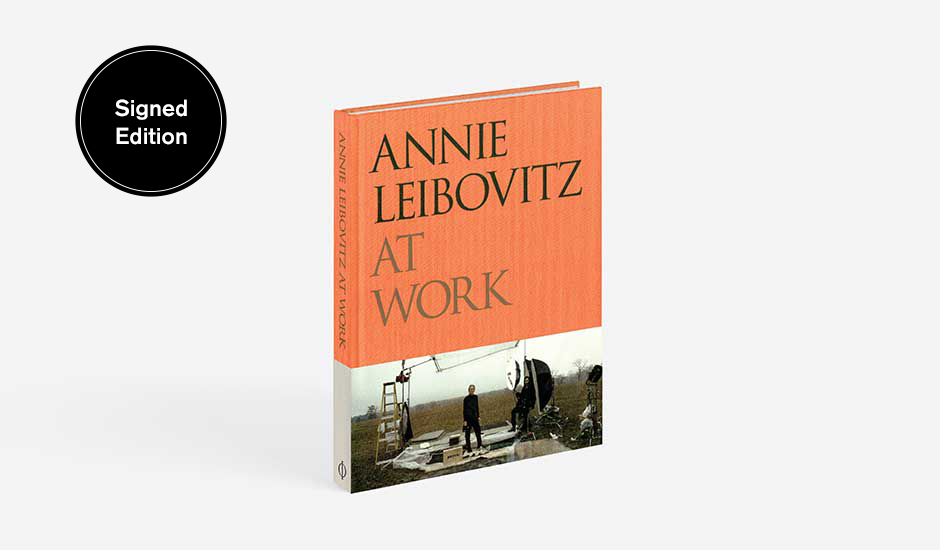 Want to read some of those anecdotes for yourself? Then buy your copy of Annie Leibovitz at Work here. We've still got some signed editions in the store.