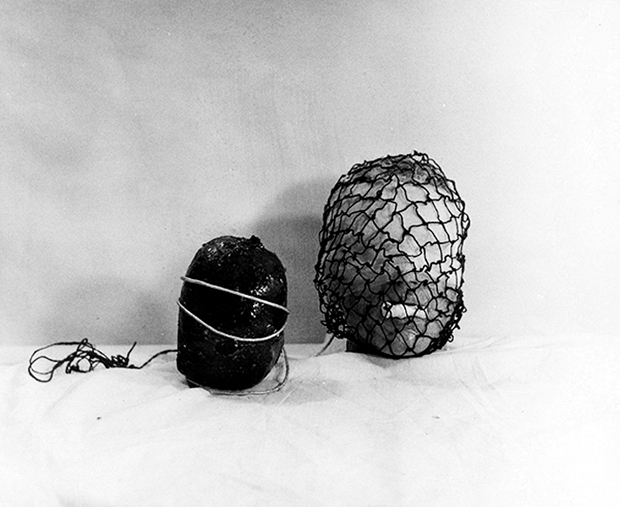 First major Actionist show comes to Britain
Violent and sexual precursor to performance art is dramatically laid bare in new exhibition
In 1968 the provocative Viennese artist Günter Brus removed his clothes and stood on a chair in the lecture hall of the University of Vienna , naked except for his socks. After cutting his chest and thigh with a razor blade, he urinated in a glass and drank from it, defecated and smeared his body with the faeces. Then he lay on the floor and masturbated while singing the Austrian national anthem. He was arrested for degrading state symbols and had to go into exile in Berlin in order to escape a six-month prison sentence."
Brus and the other Actionists had been invited to participate in a political discussion about the position and function of art in late capitalist society by the students association at the University of Vienna," (you can read more about this in our excellent book, The Artist's Body.)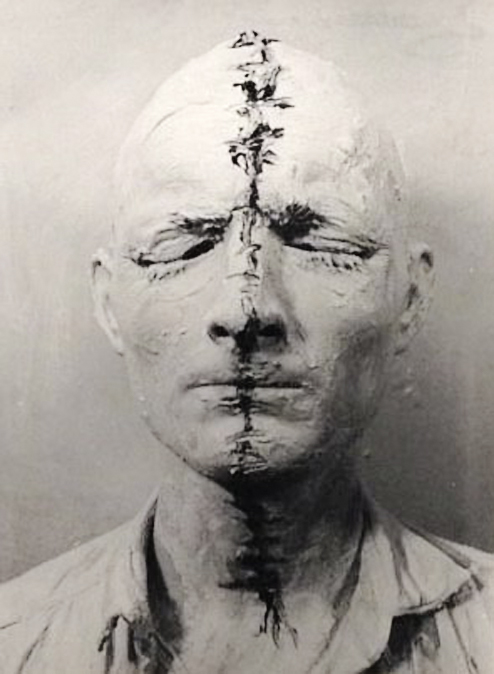 Brus and his fellow Actionists have been explained away as the upshot of Austria's failure to come to terms with Nazism, as an extreme manifestation of the sexual revolution, a logical extension of action painting, and as an attempt to break down the boundaries in place around gender, libido, food, personal space, and bodily fluids, in one violent release.
Their works, created mainly between 1962 and 1970, merged a scatological take on action painting - including works in bodily fluids, animal carcasses - with performance and body art, and a kind of nihilistic take on Fluxus-style happenings. Yet, over 40 years later, their art isn't readily digested or explained away.
At the beginning of March, two London galleries, Austin Desmond Fine Art, and Richard Saltoun Gallery, will attempt to bring a taste of 60s Vienna to British audiences, when they stage the first major survey of Viennese Actionism in the UK.
Actionism will show photographs of Actionist actions or 'aktions' as the group termed their works, by its key artists: Günter Brus, Otto Mühl, Hermann Nitsch, and Rudolf Schwarzkogler.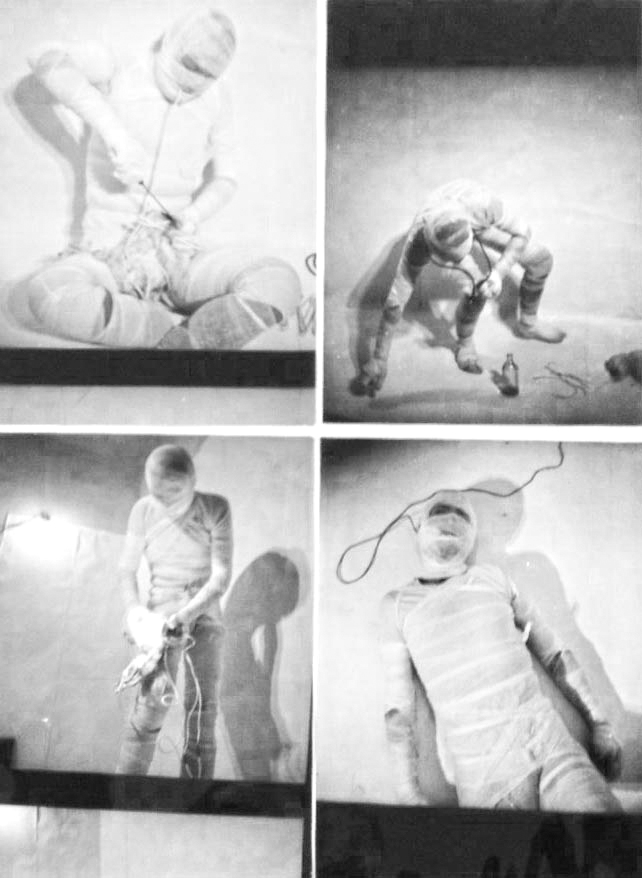 The exhibition will include vintage photographs of performances by all four artists as well as a few artifacts, such as one of the original surviving stretchers Nitsch used in one of his works.
The images on show include Brus' Self Painting, Self-Mutilation (1965), which shows the artist painted white except for a black stripe running down his face and body. Painted thus, Brus had walked through the centre of Vienna , and had been arrested for disturbing the peace. They also include Rudolf Schwarzkogler's 3 Action, wherein the artist's model Heinz Cibulka lies prone, partially naked, bandaged. Nitsch's blood paintings also feature in the show.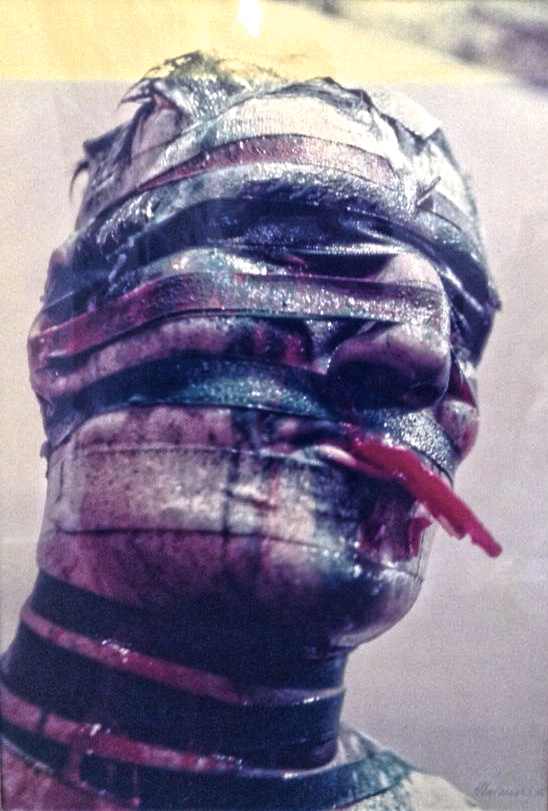 The exhibition, which runs 6 March - 20 March at Austin Desmond Fine Art and 6 March - 4 April 2014 Richard Saltoun Gallery, forms part of a large Viennese series, which will also take in feminist art from the city too. This first iteration doesn't sound like the kind of place to pick up something discrete for your dining room walls, but it certainly offers a rare view into one of the more shocking and influential movements of the 20th century. For more, go here. For greater insight into the movement, pick up a copy of our book, The Artist's Body.