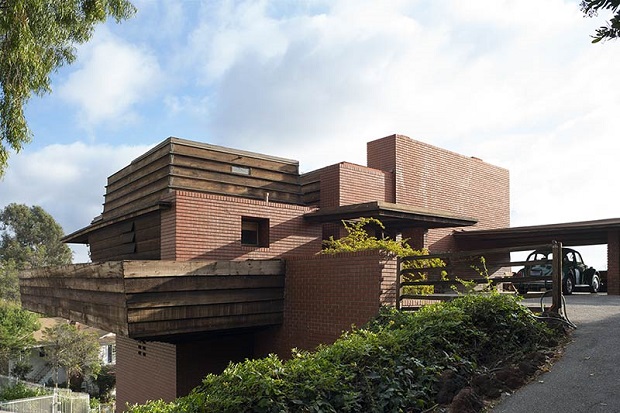 Frank Lloyd Wright's $3m starter home
Learn why this LA house, originally built for middle-income Americans, has moved well into seven figure territory
Would you recognise a Usonian home when you saw one? The term was coined by the brilliant American architect Frank Lloyd Wright in the mid 1930s to describe what he saw as a distinctly American style of modern house design. Wright's Usonian houses were affordable, middle-income dwellings, without basements, or attics. They were generally single storey, L-shaped, and free from unnecessary ornamentation, with perhaps underfloor heating, a courtyard, celestory windows and a carport instead of a garage.
Wright's coinage was more a statement of personal aspiration than a description of a widespread construction trend. While his Usonian houses influenced mid-century architecture, they remained rarities within the USA's built environment.
Next month, on February 21, the only Usonian house the architect ever constructed in California will be offered up for auction. Alas, the George D Sturges Residence, built in 1939 in the Brentwood district of LA, is outside the price range of today's middle classes. Los Angeles Modern Auctions has affixed a $2.5m-$3m estimate to the four-bedroom, wood-and-brick hillside property, thanks to its rarity, provenance, good condition and fine design. That's far higher than the $60,000 it changed hands for in 1967 when the actors Jack Larson and James Bridges bought the property.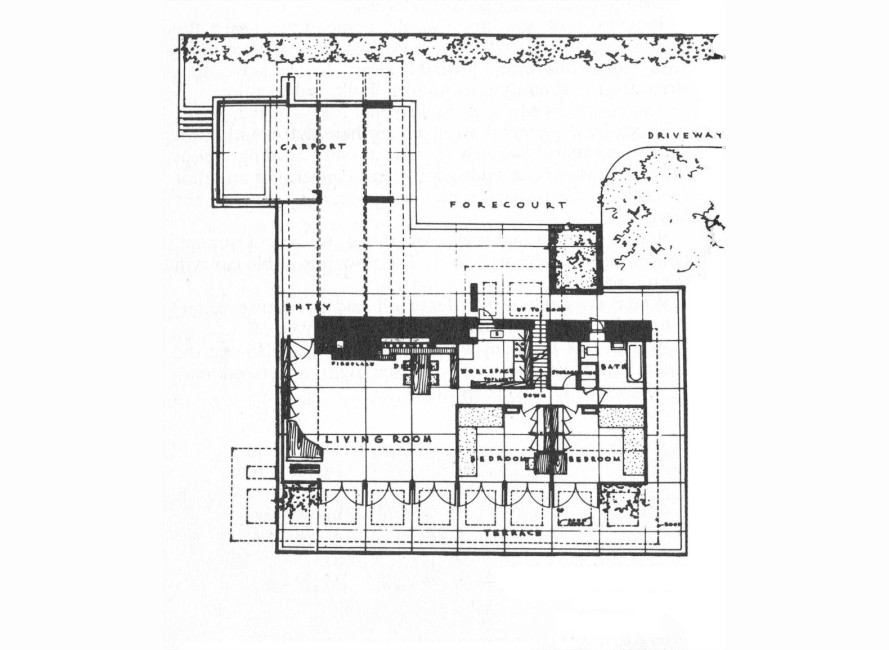 By the late 1960s, Wright's architecture had fallen out of favour, and the couple had to renovate the house in order to bring it up to its current condition. They engaged the Californian architect John Lautner to oversee the restoration work; Lautner had been in charge of the building's original construction, when he worked for Wright's practice.
Bridges passed away in 1993, while Larson passed away last September. On 21 February, Los Angles Modern Auctions will not only offer up the couple's beautifully restored house, but also their equally exquisite art and furniture collection; this not only includes pieces by Wright and Lautner made specifically for the dwelling, but also some works by such artists Alex Katz, Andy Warhol, David Hockney and Claes Oldenberg.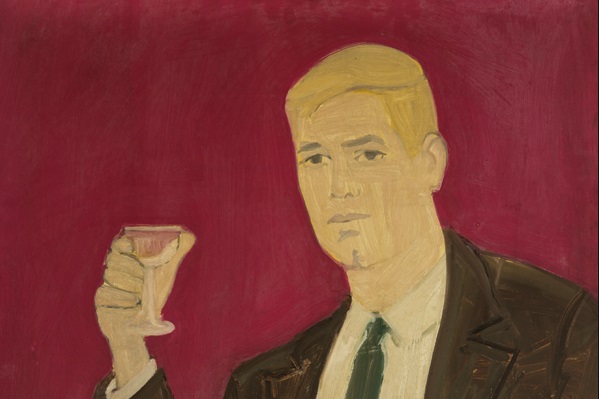 While some commentators have lamented the decision to sell off the dwelling's bespoke furnishings as separate lots, rather than as part of the house for which they were made, the auction will benefit the late couple's Bridges/Larson Foundation, which funds charitable, scientific, literary, and educational purposes. Perhaps, the cash from the rare Usonian home will fund equally high-minded thinking in the future. For more on the great architect behind this dwelling buy On And By Frank Lloyd Wright.