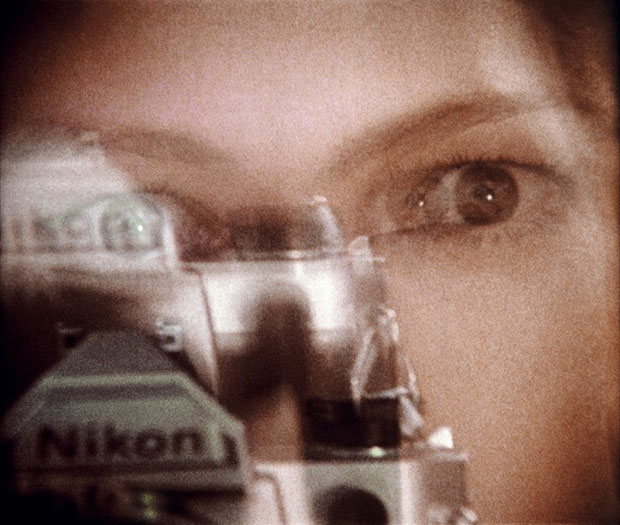 Anne Collier - Affordable on Artspace
Her Double Exposure photograph steers clear of narcissism but is full of compelling contradictions
Anne Collier's deadpan photographs draw on the traditions of West Coast conceptual and minimal art. By appropriating images from the mass media - including iconic film posters, album covers, magazine pages, photographic test plates, and simple notebooks - and re-photographing them, Collier creates her own personal lexicon of popular culture.
Our Vitamin PH book focuses on her photographic work, examining how "her practice reconsiders the messy world of affective expression, paying particular attention to the way photographs act as transitional objects and repostitries of displaced feeling."
Indeed, Collier's photography is full of compelling contradictions. It feels cooked and raw, forged and authentic, sad and droll. For all her use of herself in her work, her practice is not egocentric. On the contrary, her restrained photographs stay well clear of the obsessive nightmares of narcissism.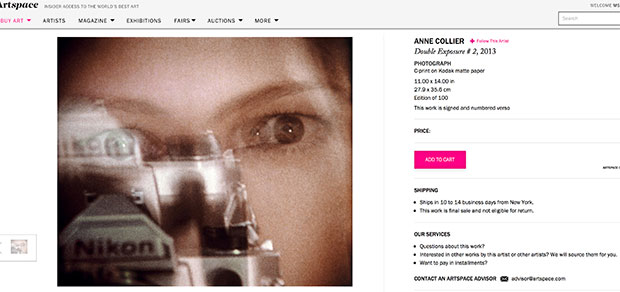 The subject of critical reviews in the New Yorker, The New York Times, and other publications, Collier has worked on curatorial projects at non-profit institutions, such as The New Langton Arts Center in San Francisco. Additionally, she is included among the portfolio of the Brooklyn Academy of Music and has been a participant in Insider Shows Greater New Yok at MoMA PS1.
Double Exposure #2 is a c-print on Kodak matte paper. It measures 11.00 x 14.00 inches (27.9 x 35.6 cms) and is part of an edition of 100. The work is signed and numbered on the verso and can be yours for £517, $750, or €653. Check it out at Artspace and read more about Anne Collier in Vitamin PH.