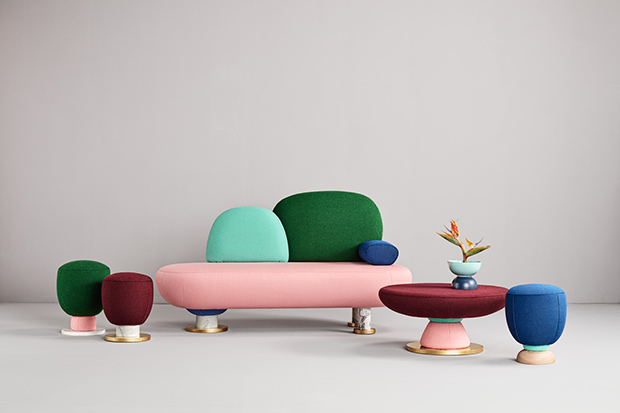 Inspired by Sottsass - wrapped in Raf Simons
Toadstool collection by Masquespacio draws on the work of Ettore Sottsass with (a little help from Raf)
Lovers of blond wood and sleek lines will always be loathe to knock the Scandinavian aesthetic. Yet its longevity - and ubiquity - certainly make the current return to Memphis very refreshing.
The latest designers inspired by Ettore Sottsass's irreverent postmodern design collective and its penchant for bright, colourful and playful furniture are Spanish.
The Valencian design duo Masquespacio has unveiled a collection called Toadstool, which borrows from Memphis's colour palette and childlike forms. The range, for Spanish brand Missana, comprises rounded blocks of offbeat colour, which assemble to create stools, a chaise longue and a circular coffee table.
"We were inspired mainly by Memphis and the actual visual culture hidden by the blend of materials and colours we used," says Christophe Penasse, who cofounded Masquespacio with Ana Milena Hernández Palacios six years ago.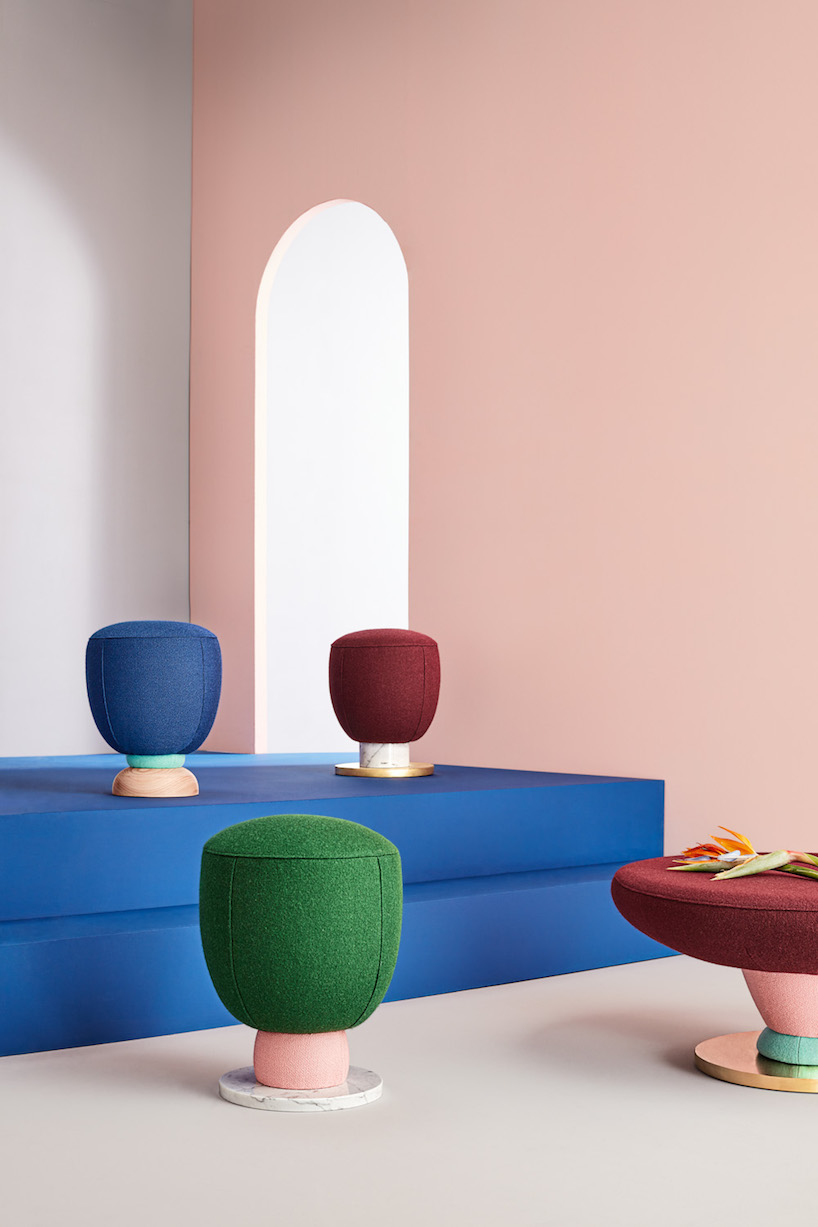 Missana, also in Valencia, prides itself on its upholstering, and this range is covered in fabric by Belgian fashion designer Raf Simons for textile manufacturer Kvadrat.
"We feel that the colour combinations mix a strong bold colour with a vivid one," Penasse adds. "That mix is shown clearly through the whole collection both for the fabrics as well for the leg materials."
London's V&A led the Memphis comeback with its Postmodernism: Style and Subversion show in 2012. More recently, textile designer Camille Walala launched a collection of homeware influenced by the movement's bold geometric patterns. But as well as honouring Sottsass, Masquespacio's Toadstool collection borrows from the trend for biophilic design – objects or environments that mimic nature.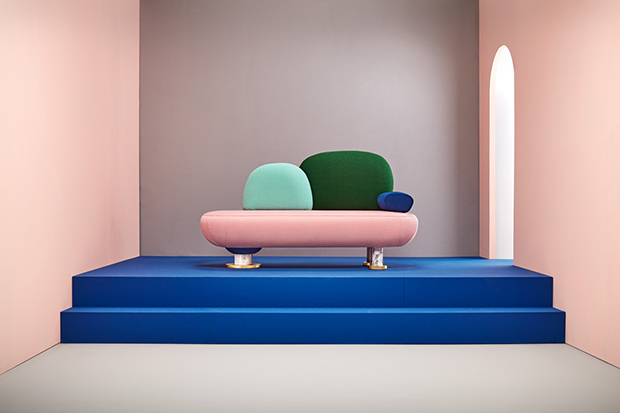 Indeed, their furniture wouldn't look out of place in DaeWha Kang Design's revamped 1980s office block in Seoul, South Korea where the London studio wrapped a column in silver panels to resemble a tree. Just the spot for a bit of fungi.
To learn more about the man whose work inspired these designs take a look at our recently published Ettore Sottsass monograph, and our Sottsass biography, Ettore Sottsass and the Poetry of Things by the director of The Design Museum, Deyan Sudjic; and for more on the designer behind the fabrics, get a copy of The Fashion Book.