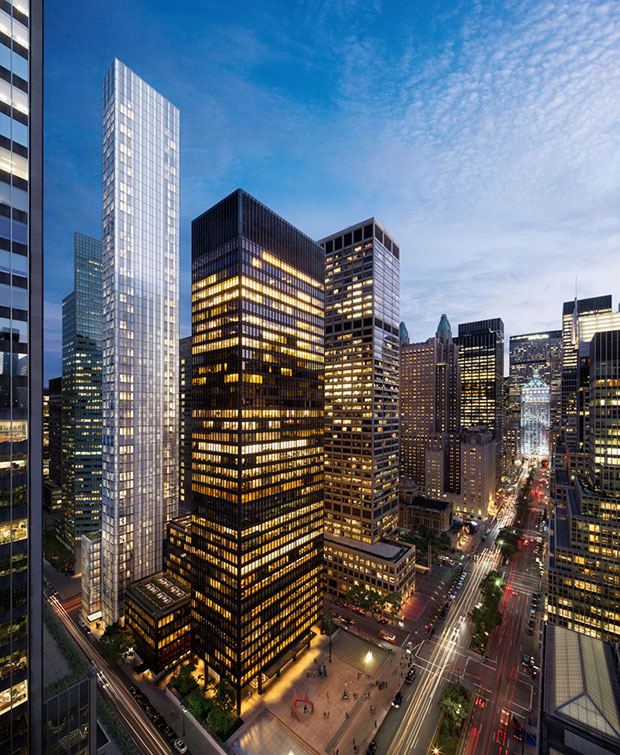 Foster pays homage to Mies with Manhattan tower
Foster + Partners' new tower slips neatly into the space next to Mies van der Rohe's Seagram Building
Foster + Partners' 61-storey luxury apartment building in mid-town Manhattan is due to complete next year. Replacing a mid-rise 1920s YWCA building on the corner of Lexington and 53rd Street, it's tantalisingly close to a pair of 20th century Modernist icons: SOM's 21-storey Lever House of 1952 and Mies van der Rohe's 38-storey Seagram Building of 1958. Close, in two respects: Fosters' One Hundred East Fifty Third Street building will be neighbours with the other two, and it also draws inspiration from them, proving that even the best of us can always learn more.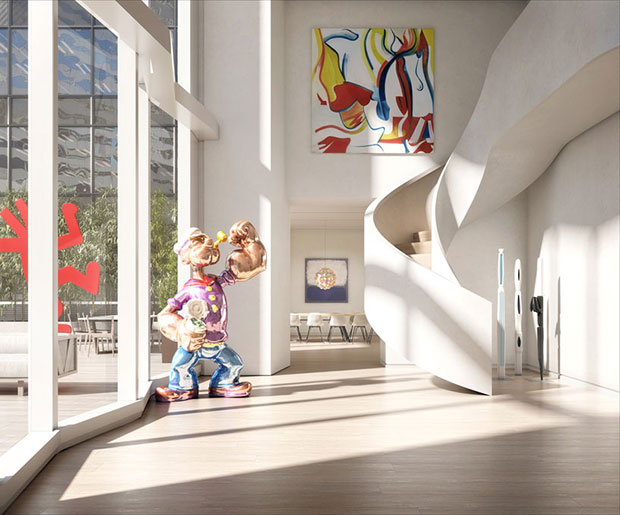 "In the spirit of Mies's philosophy of rationality, simplicity and clarity, the tower has a slender, minimalist geometric form, designed to complement these distinguished neighbours," Foster says. It's worth remembering that Mies was an auto-didact who studied philosophy and science as well as design so you can understand that the two men have way more in common than their seemingly effortless ability to create truly beautiful buildings.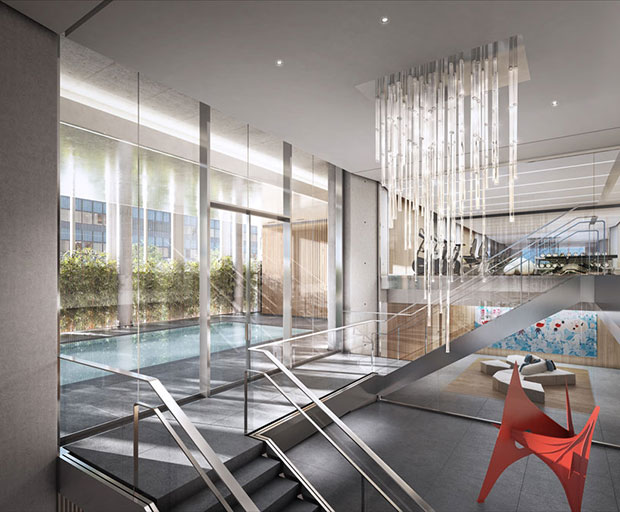 Foster's thoughts will surely chime with One Hundred East Fifty Third Street's developers, RFR, who already own the Seagram Building and Lever House, and who've placed the sales suite for their new venture in the former.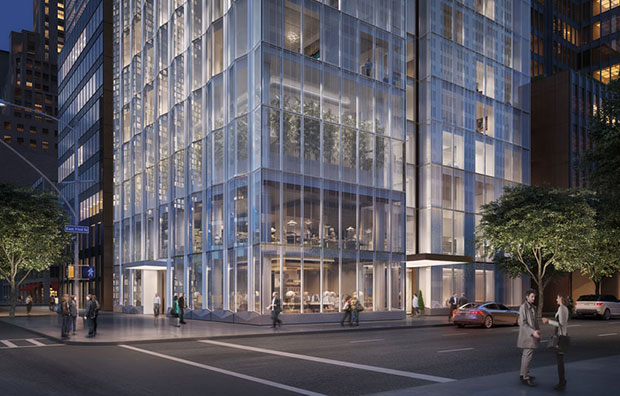 The skyscraper is wrapped in a transparent low-iron glass skin and "from the floor of the atrium, the tower rises up like a soaring vertical blade, the view up creating a sense of drama and reinforcing the connection between the summit and the ground," say the architects.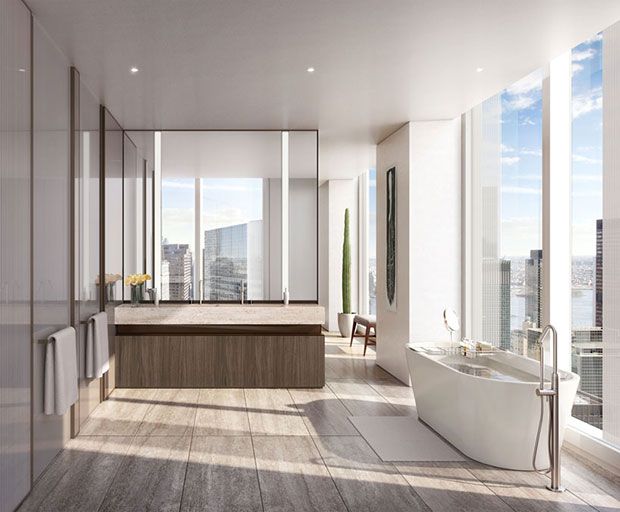 Inside the 71-ft One Hundred East Fifty Third Street building are 94 deluxe condos, some of them taking up the entire floor. The team at Fosters was also responsible for the interiors – a reassuringly on-brand mix of high-end finishes in pallid stone and beige hues, like the diamond-polished high-grade concrete flooring.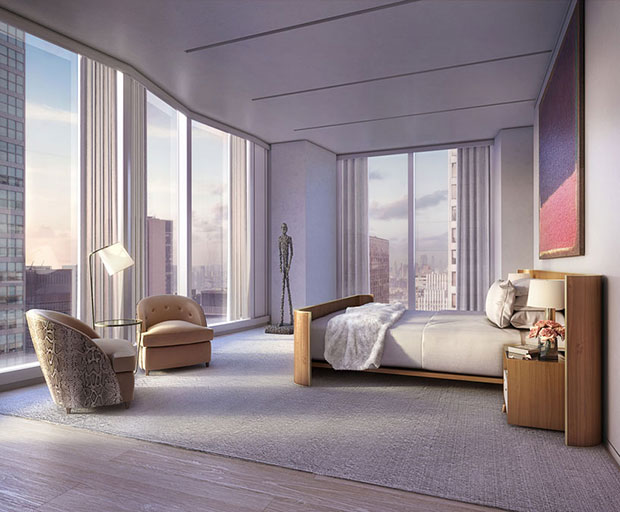 Prices start at $3.55m for a one-bedroom apartment, leaping to $21m for a three-bedroom one, while an extra bedroom commands an unspecified price tag. For that price we're pretty sure it doesn't come with the Giacometti in the picture.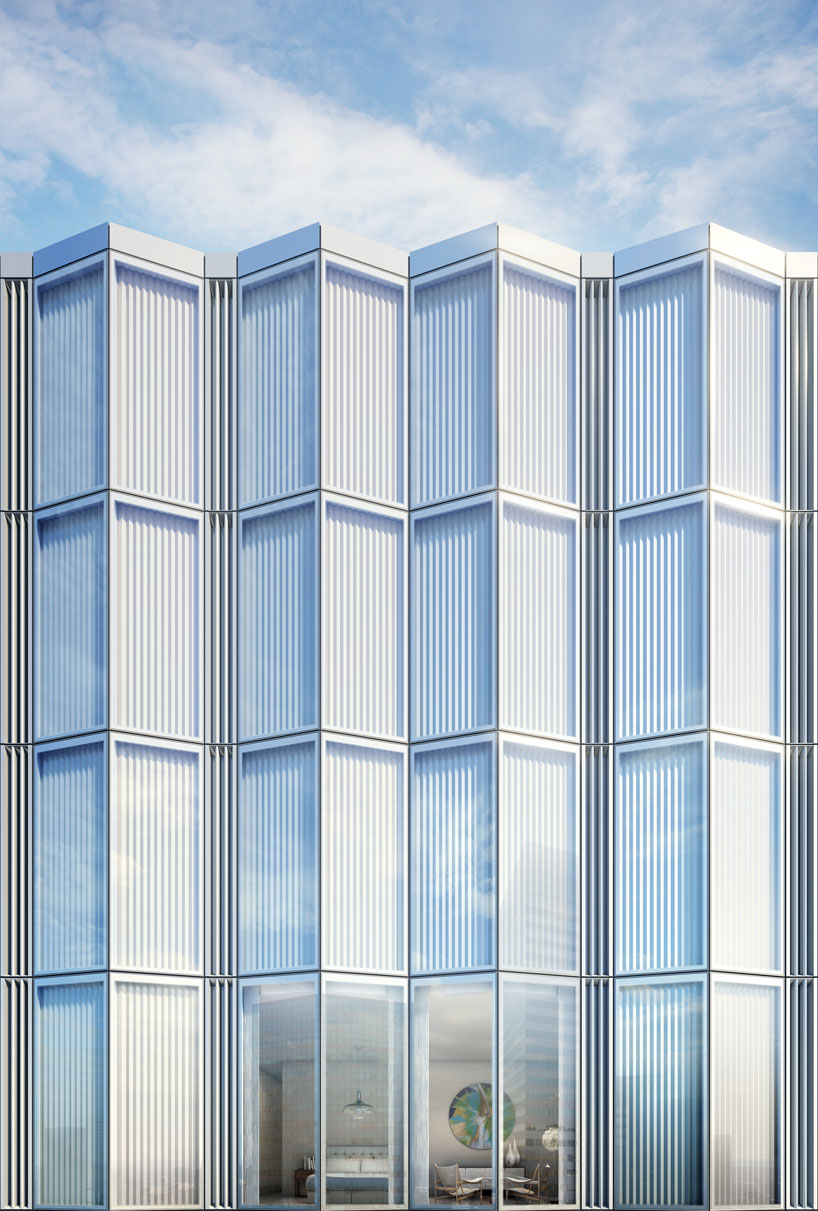 Architecture fans should check out our book Mies which does a great job in highlighting the purity of Mies van der Rohe's architecture. Author Detlef Mertins, spent over ten years researching and writing this comprehensive monograph. In addition to traveling to see the buildings and reading nearly everything written by and about Mies, Mertins also conducted a detailed study of the architectural, philosophical and scientific literature in Mies's own library.
The result is a lucid text that not only gives the reader detailed insight into all of Mies's work, but which also explores the variety of ideas that influenced this exceptional figure. The scholarship is rigorous, but the accessible writing and the project-by-project presentation is great for readers who have an interest in the subject and also those looking for a more detailed knowledge.