Robert McCarter celebrates Alvar Aalto
Here's what happened at our Aalto book launch in Minneapolis last night
Minneapolis was all about Finnish design last night as we celebrated the publication of our great new book Aalto with a standing room only presentation by its author, the esteemed Robert McCarter.
The event, at the clothier Askov Finlayson, kicked off FinnFest (an annual festival in locations throughout the U.S. which aims to celebrate Finland, Finnish America and Finnish culture).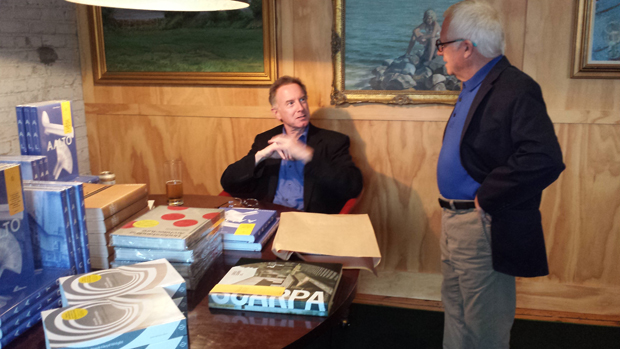 McCarter was introduced by co-owner Eric Dayton,the grandson of the founder of the Target chain of stores, and he gave a brief but illuminating career overview of Alvar Aalto after which he was joined for a panel discussion with Renée Cheng, from the University of Minneapolis, the architect David Salmela and Jennifer Komar Olivarez, the curator at Minneapolis Institute of Arts.
Among the high profile attendees at the talk was Ritva Koukku-Ronde, the Ambassador of Finland to the United States along with City Council woman Lisa Goodman and several museum Directors and curators. The appreciative audience was thrilled by the talk, expressing their interest with lots of nodding and even the odd gasp when stories were told about specific details of Aalto buildings.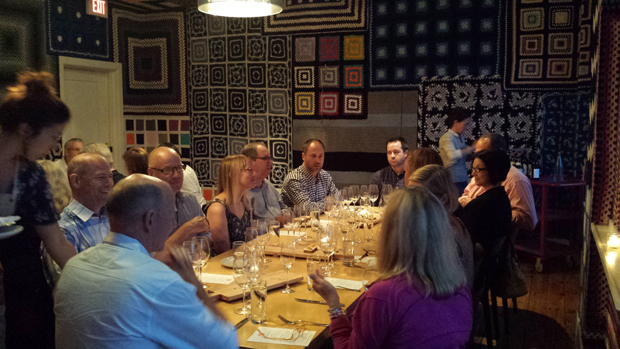 After a well attended booksigning a VIP dinner for 24 people took place at The Bachelor Farmer, housed in the same complex as Askov Finlayson. The Bachelor Farmer was a James Beard semi-finalist for Best New Restaurant in America, and one of Bon Appetit magazine's 10 best new restaurants in 2012. Attendees were served a 5 course meal with wine pairings and the conversation flowed almost until midnight.
McCarter, of course, as well the writer of the fine Aalto book is also the author of our critically acclaimed monographs on Frank Lloyd Wright, Louis Kahn, and Carlo Scarpa.