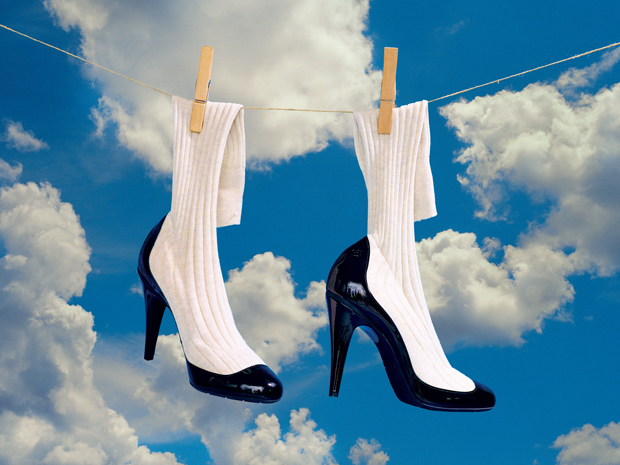 Maurizio Cattelan's New York fashion shoot
The artist comes out of retirement to style an eye-popping fashion story with the photographer Pierpaolo Ferrari
The Italian artist Maurizio Cattelan certainly has an eye for the salacious. In recent months he's followed the likes of Frank Sinatra, Jay-Z, Michael Jordan, by coming out of a self-imposed period of early retirement, first announced in 2011, with a great frenzy of work.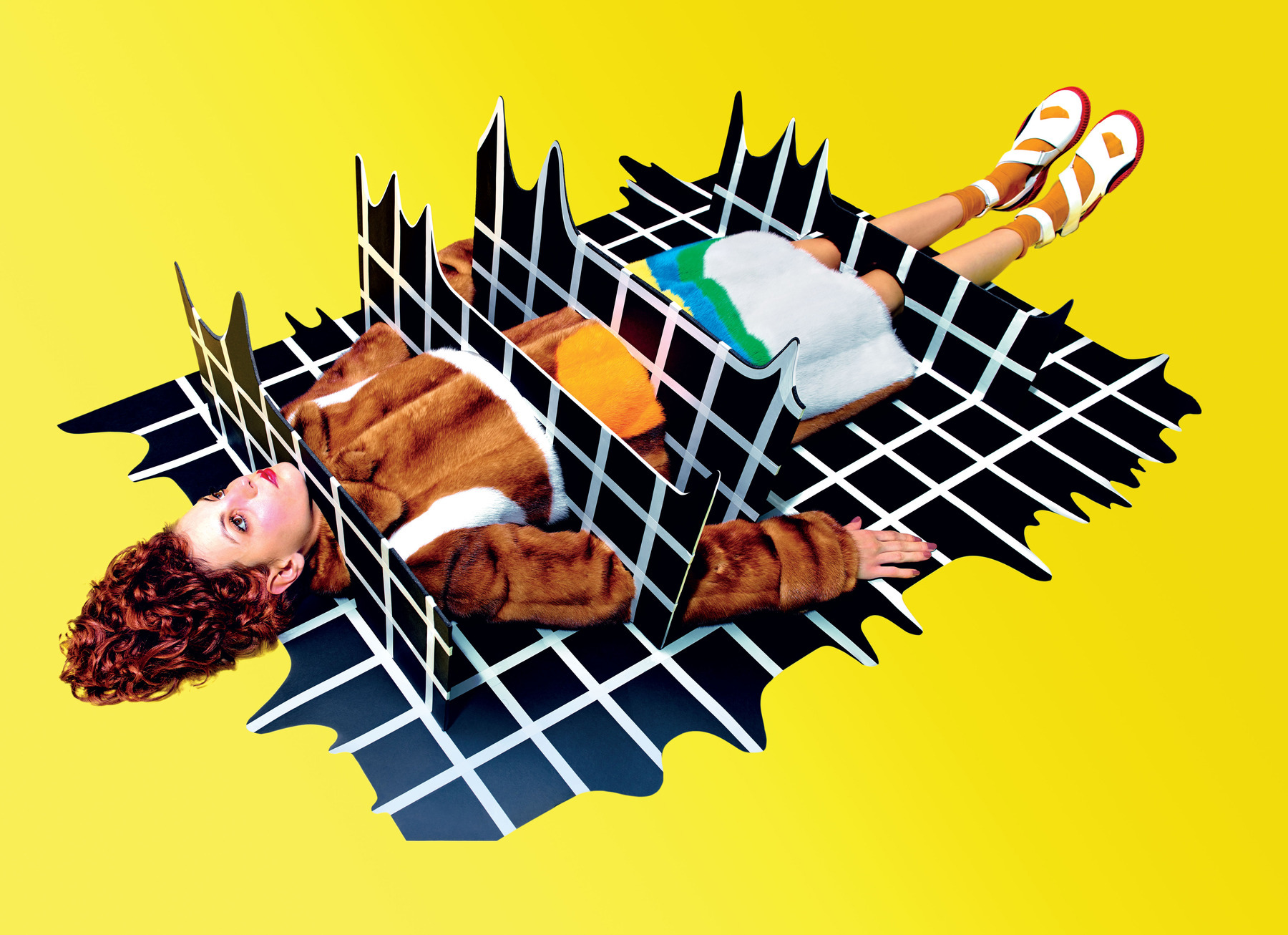 Having produced window displays for the Palais de Tokyo in Paris, an ad campaign for Kenzo, a billboard for the Highline in New York, and posing as Buster Keaton for Berluti shoes, he's also just opened a new exhibition at the Gagosian gallery in Davies Street, London, and produced this fashion story for the spring edition of New York Magazine.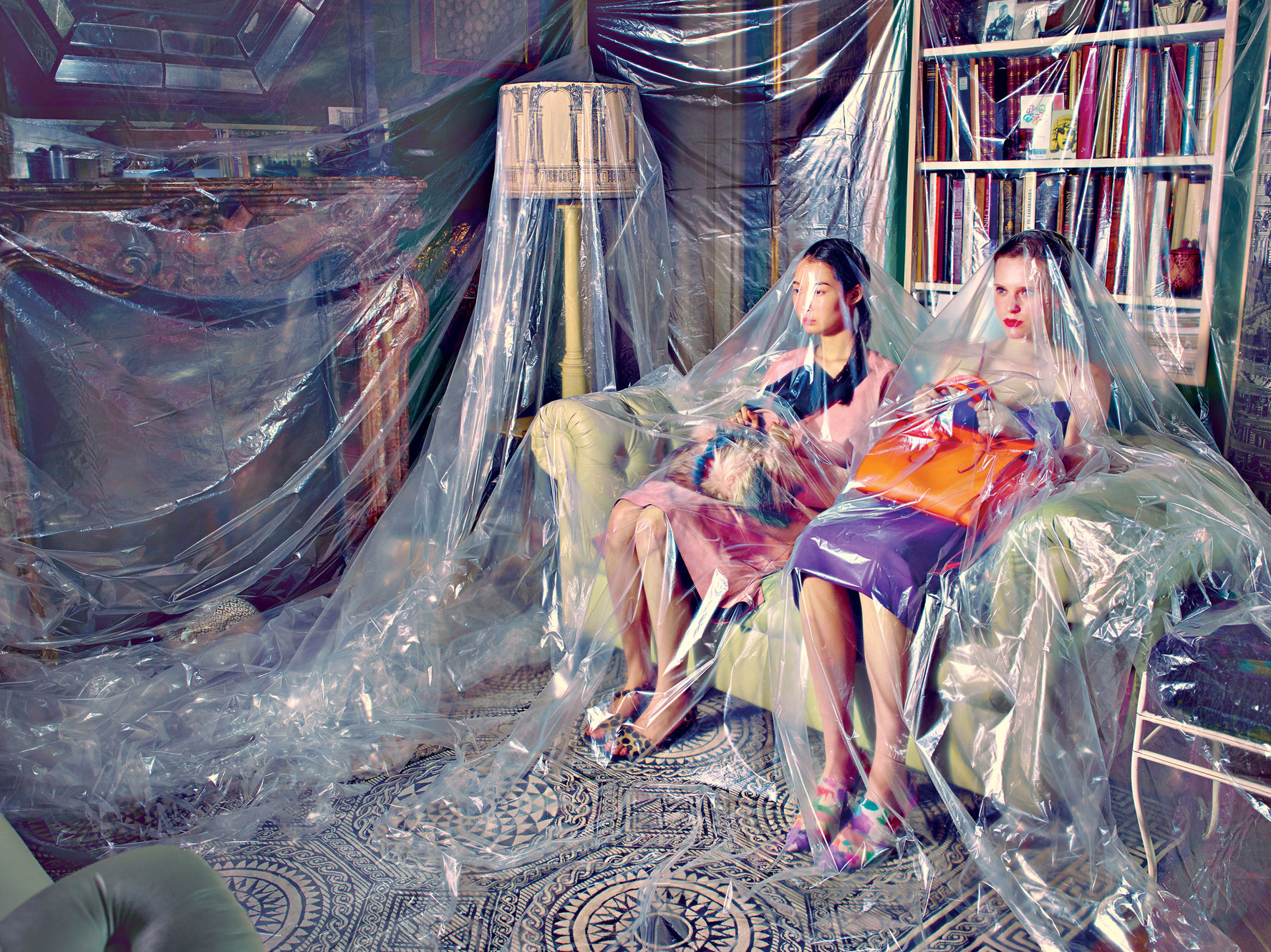 In the New York story, he's worked with his long-standing collaborator and co-founder of the artist's Toilet Paper magazine, Pierpaolo Ferrari.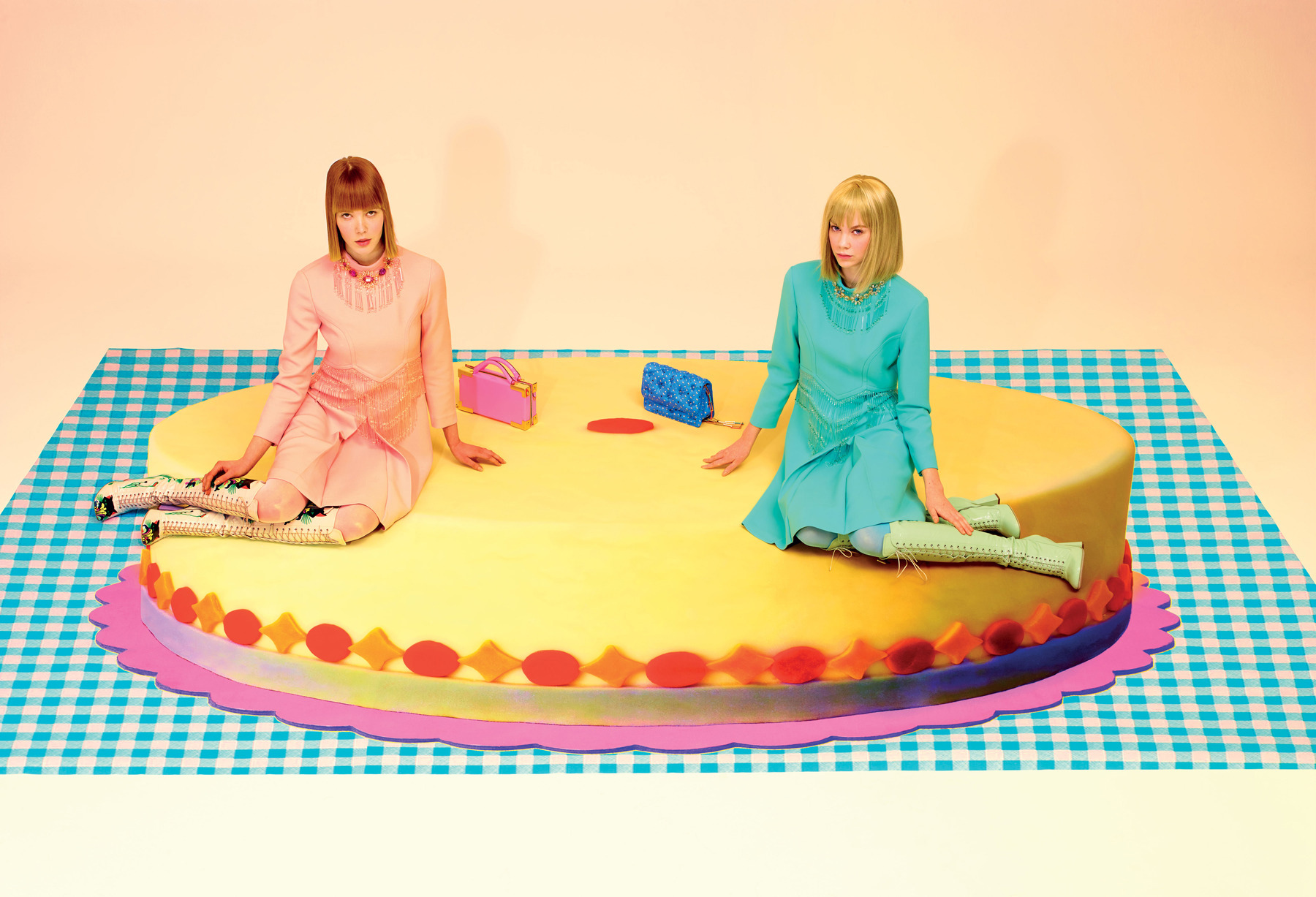 Who would think to cover models in protective furniture polythene, style Mui Mui models as cake decorations, or recast fashion house logos as Zenar Card insignias? Welcome back to the world of laborious production Maurizio, and keep up the good work.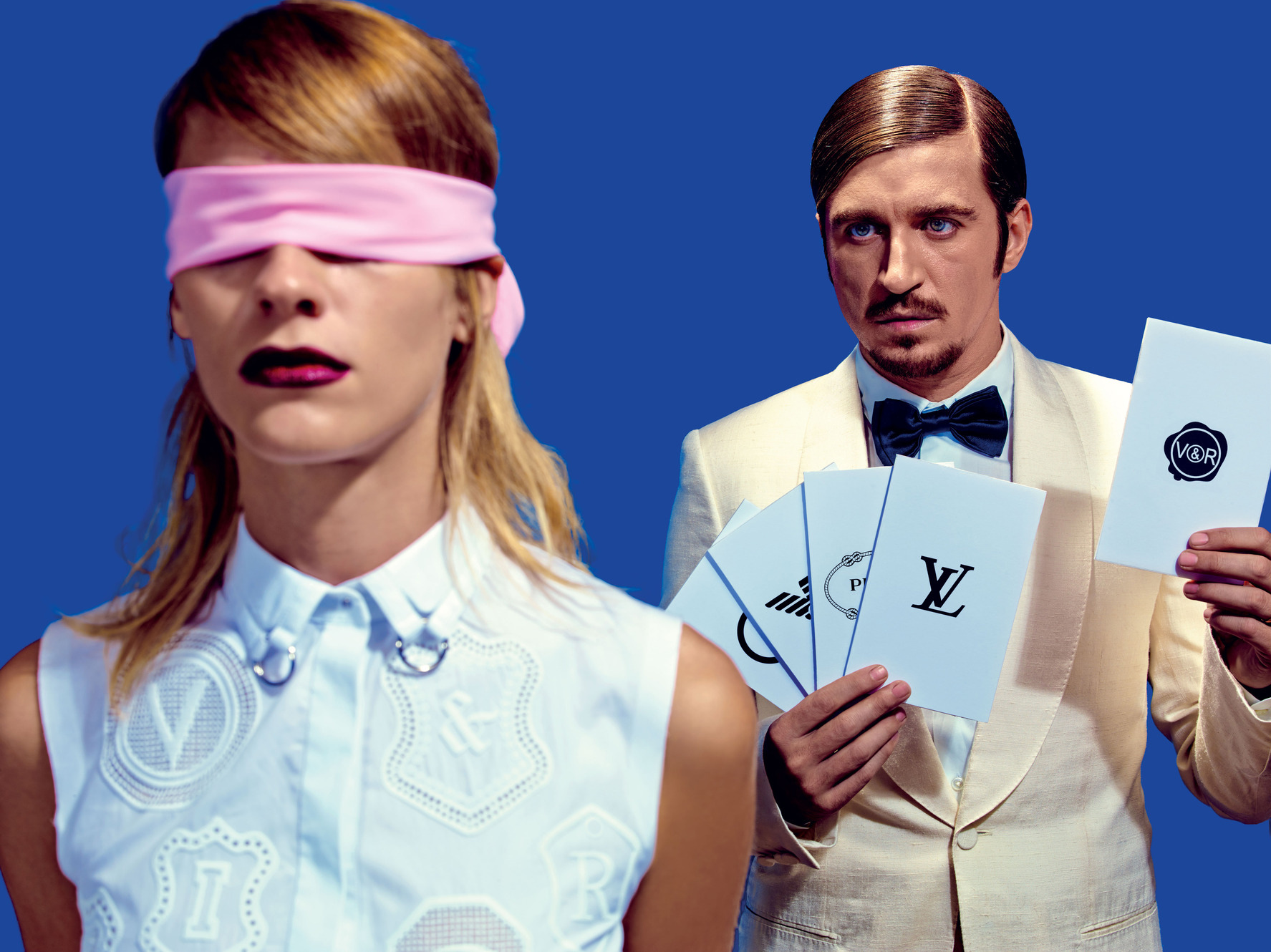 To view the full series, go here. To buy our book on the artist, go here, and for further insight into the clothes and designers featured in the photographs, consider our Fashion Book, and, if you want to go further, The Anatomy of Fashion.