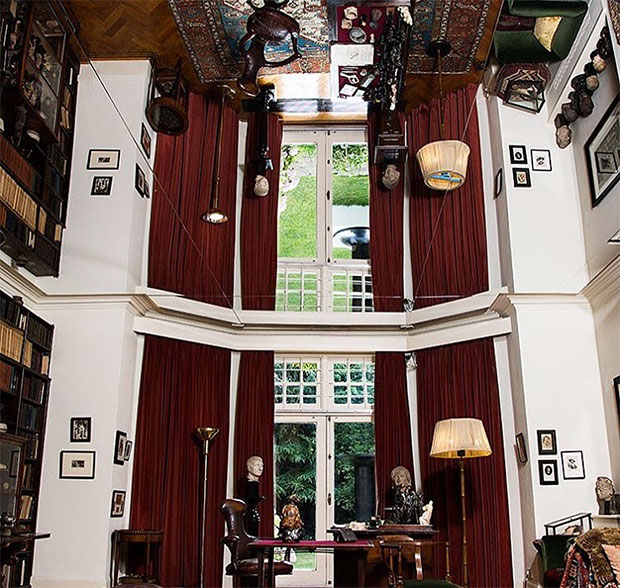 Mark Wallinger gets reflective at the Freud Museum
New works by the Turner Prize winner, installed to mark the 160th anniversary of Freud's birth, dwell on selfhood
For Sigmund Freud, the distance between what people say why they do things and their actual reasons for doing things was apparently huge. While we may regard ourselves as rational individuals, the real causes of our behaviour often lie within the subconscious.
But bridging the gap between the personal pronoun "I" and the deeper truths of the psychiatrist's couch just got a bit easier at the Freud Museum in North London, thanks to the Turner Prize winner Mark Wallinger. To mark the 160th anniversary of Freud's birth and the 30th anniversary of the Freud Museum's foundation, which is housed in Dr Freud's old London home, Wallinger has installed appropriately themed new works.
Self, in the museum's gardens, is a simple letter "I", a protean symbol of individual expression and intent. Wallinger has been making these "I" works since 2010, and showed similar works at his ID exhibition at Hauser & Wirth in London earlier this year, which dealt with Freudian ideas of selfhood.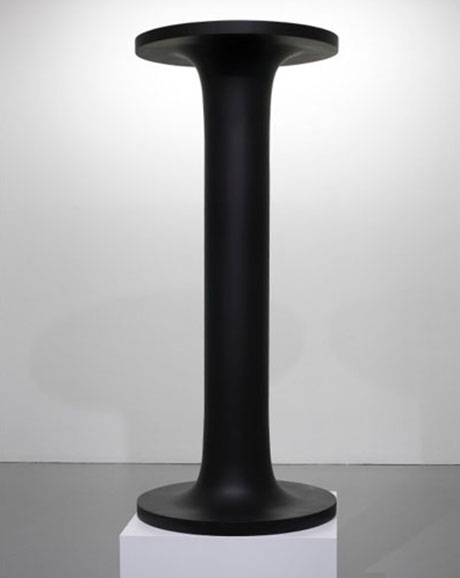 Self Reflection, meanwhile, consists of a full-length mirror fitted across the ceiling of the museum's study, where Freud used to analyze his patients. It's a simple yet effective piece that, as Wallinger puts it, serves as a metaphor for the analytic process. "The relative posture of the sitting analyst and the recumbent analysand (a person undergoing psychoanalyis) are latent in Freud's chair and the couch," says the artist. "We can easily imagine his patient's self-reflection."
Art lovers in need of personal insight will be able to see the works, as well as treasures from the Freud Museum's archives, up until 25 September.
For greater insight into how a mirrored ceiling can qualify as fine art get a copy of Defining Contemporary Art, and if you're visiting London this summer, don't forget your Wallpaper* City Guide.