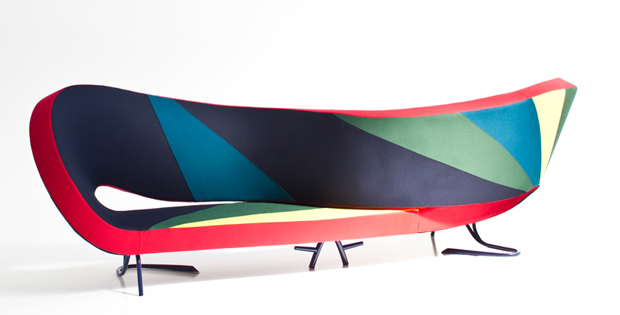 Martino Gamper makes a meal out of Moroso
Italian designer reworks classic furniture to dramatic effect
Martino Gamper is an Italian-born, London-based heavily-bearded master of fun who's long since broken out of the confines of straight product design. He's made a name for himself from his design happenings, like his 100 Chairs in 100 Days, which he fashioned from discarded seating sourced from around London.
And it's the performance art nature of his approach that often appeals to conventionally commercial brands. So for Italian furniture manufacturer Moroso's 60th anniversary – whose headline pieces include Ron Arad's Victoria & Albert sofa and Toshiyuki Kita's red foam landscape Saruyama - Gamper's been hacking.
He was invited to the brand's factory in Udine to wreak reconstruction havoc on its models and tools. His response? To take apart some existing chairs and repurpose the methods that were used to make them in the first place.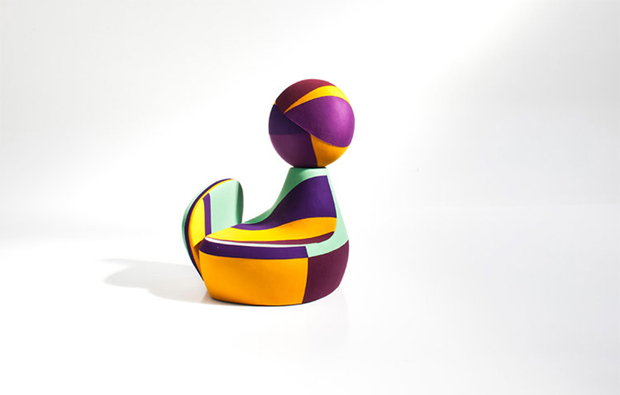 He basically dismantled the careful work of Moroso's craftsmen, ripping up the upholstery and sewing together scraps from different iconic chairs. It's not the first time he's done such a thing. In 2008 he worked similar magic on the designs of Carlo Mollino.
Patrizia Moroso, the company's art director, describes Metamorfosi as "a stroll through time; a view, from a different angle, of what has been done and what could have been done. A story of ideas, prototypes, variants, variations, hybrids, cross-fertilisations, interpretations of art, mistakes."
Or put another way, it's another crazy rehash from a popular designer who keeps getting away with it. Take a look and let us know what you think, then check out our Design Classics book in the store.