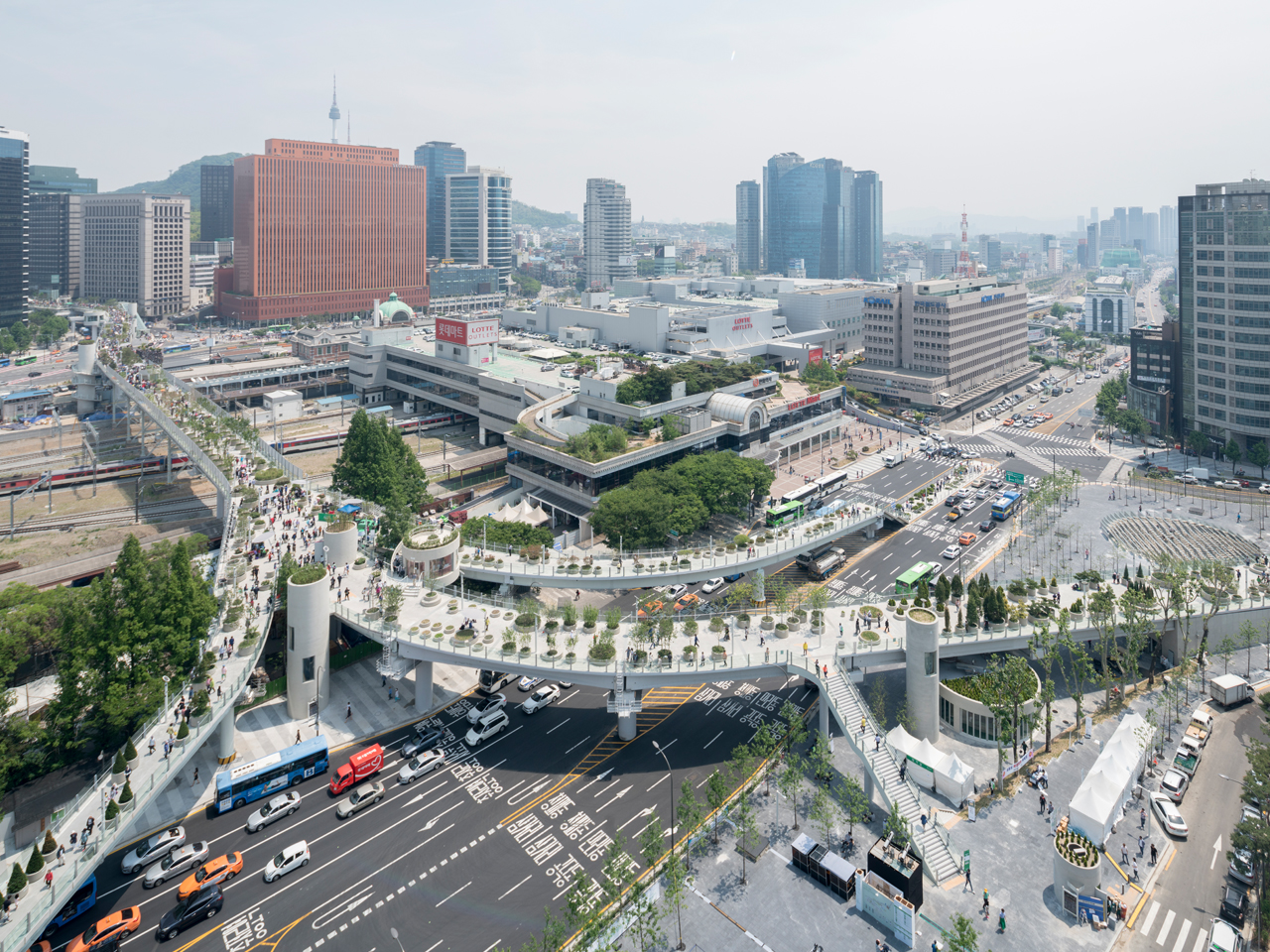 Korea joins The High Line club
The Dutch architecture practice MVRDV has created a linear park for the South Korean capital Seoul
Since its opening in 2009, New York's linear park, The High Line has proved phenomenally popular, attracting around five million visitors a year. Could other cities replicate that success? Many are trying.
The Dutch architecture and urban-design practice MVRDV has finished a version for Seoul, repurposing an abandoned flyover. MVRDV created this new public space, called the Skygarden in conjunction with the landscape architect Ben Kuipers and the lighting designers Nanam ALD and Rogier van der Heide.
Kuipers has lined the 1km-long walkway with a wide variety of Korea's indigenous plants. In total 24,000 shrubs, flowers and trees represent 128 species and sub-species. They are all housed in cylindrical concrete planters of different sizes and heights.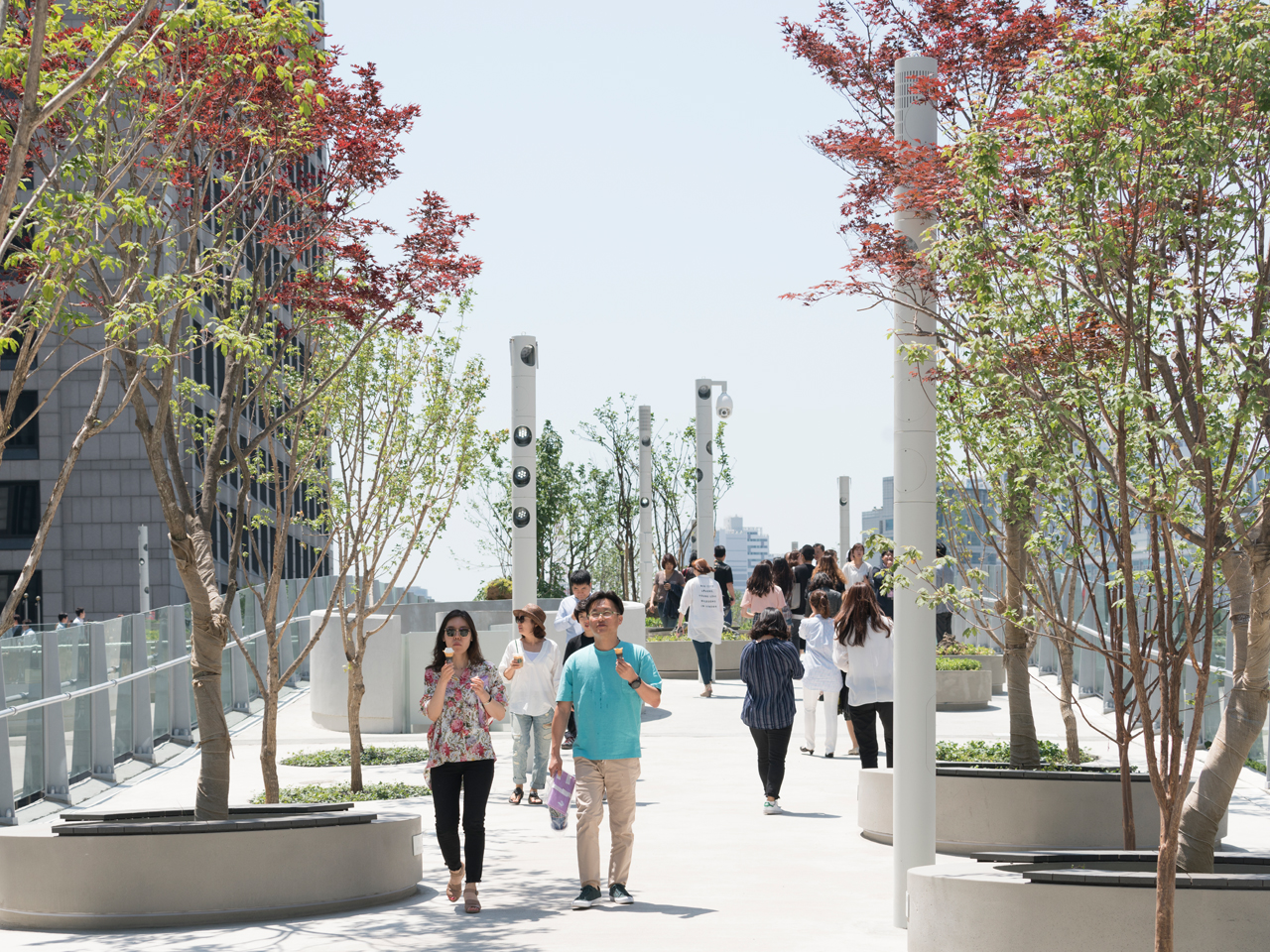 "Each tree, shrub, perennial, water plant and bulb gets its own pot, with a clear designation of its name," explains Kuipers. "The pots are connected to a system in the former road bed for irrigation, drainage and lighting."
The renovation has made new space for shops, galleries, tea houses, restaurants, a theatre and information centre. Seoul's ten million inhabitants and many visitors can get up and down from the 16m-high park via stairs, lifts and ramps, which MVRDV have added to the structure or adapted from the on-ramps built for the original road.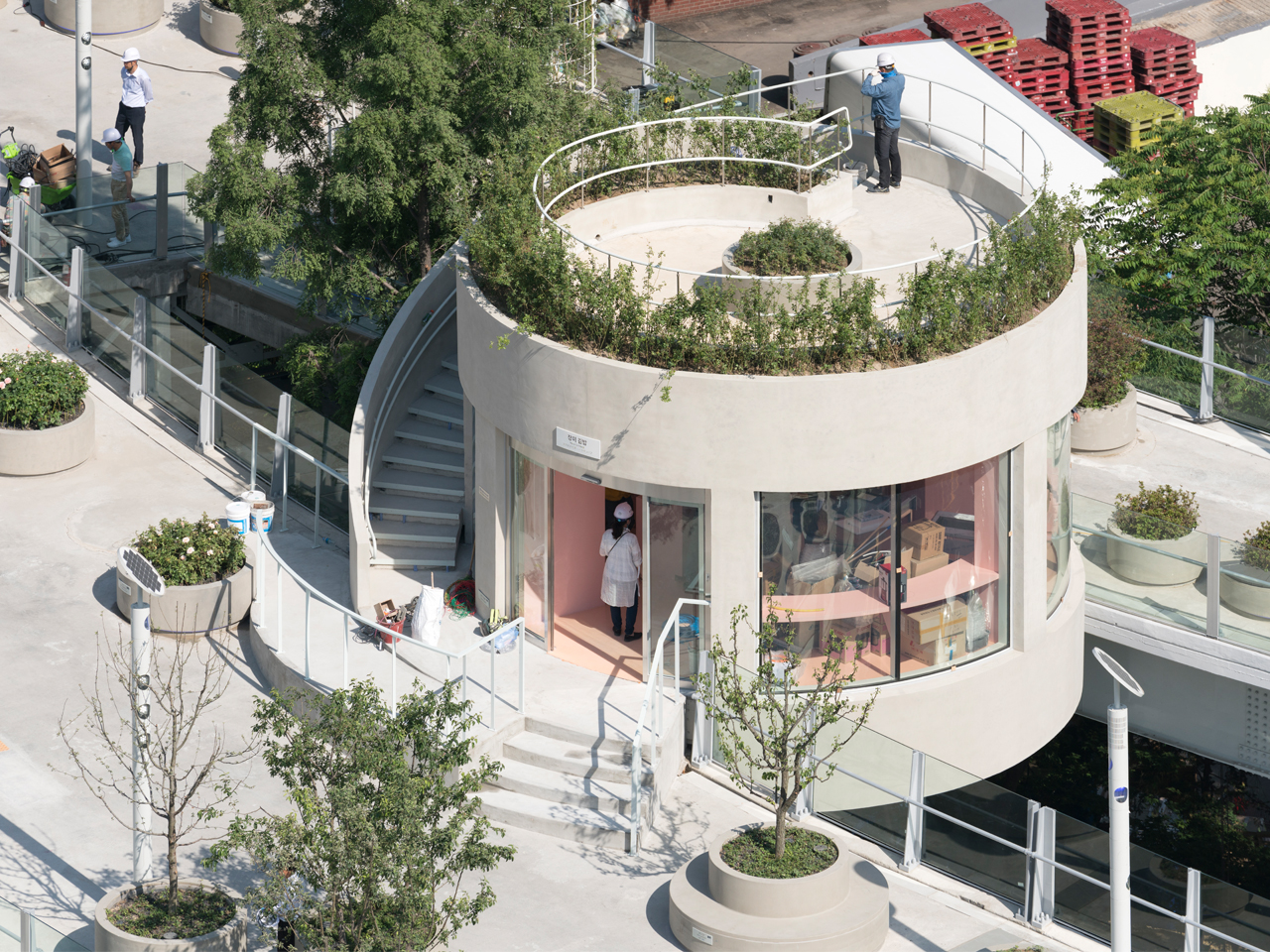 At night, the Skygarden is lit up in blue, courtesy of Milan lighting manufacturer Viabizzuno. The park in Central Station district is known locally as Seoullo 7017, which references the Korean for 'Seoul Street', and the years 1970 and 2017, when the road was built and then transformed.
"The idea here is to connect city dwellers with nature," says Winy Maas, founding partner of MVRDV, "while at the same time also offering the opportunity of experiencing these amazing views." We'll have to wait to see if visitor numbers approach those of its more famous Manhattan predecessor.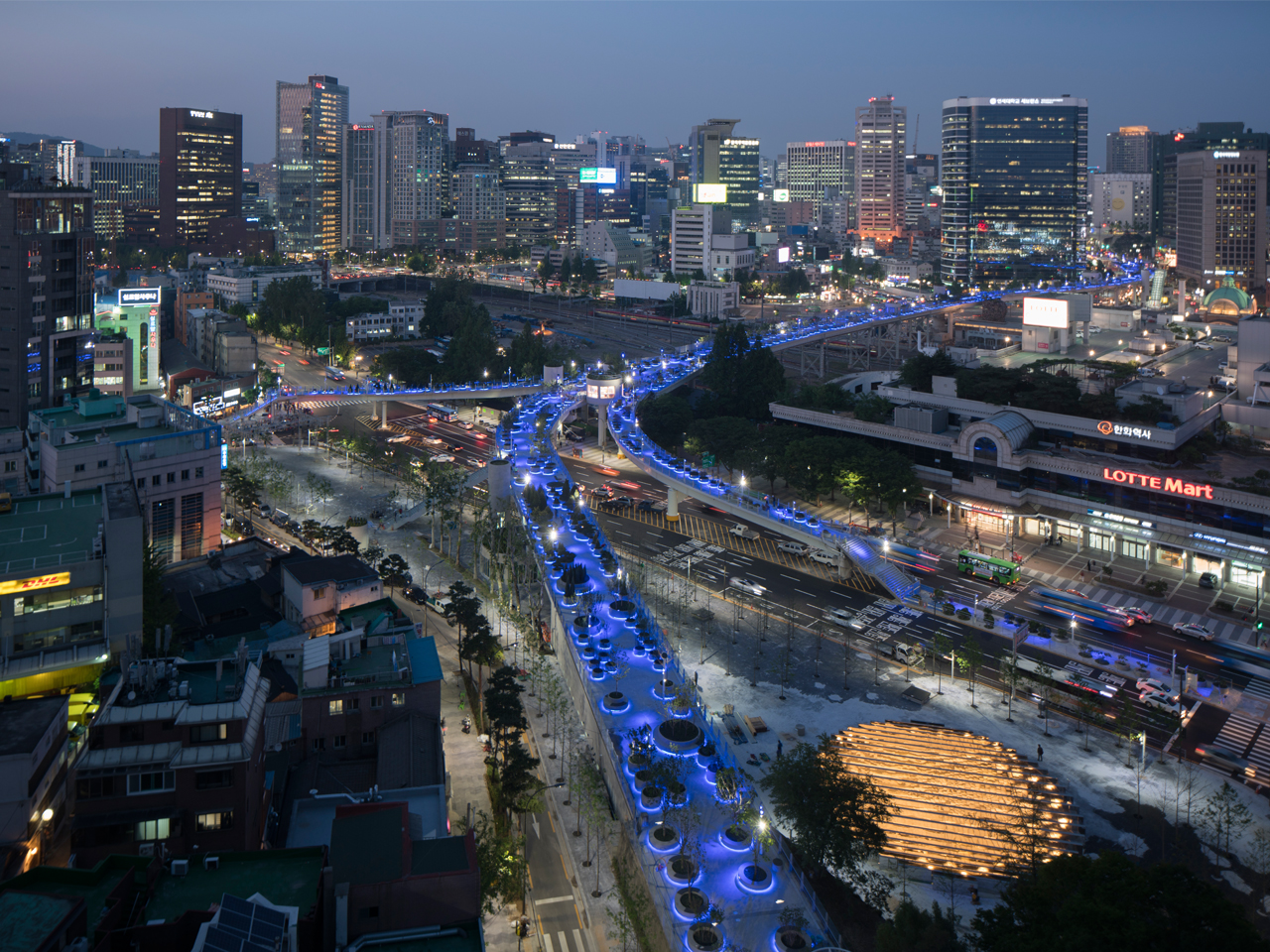 For more on the creation of The High Line get our book The High Line; and for more on creative landscaping around the world get 30:30 Landscape Architecture.