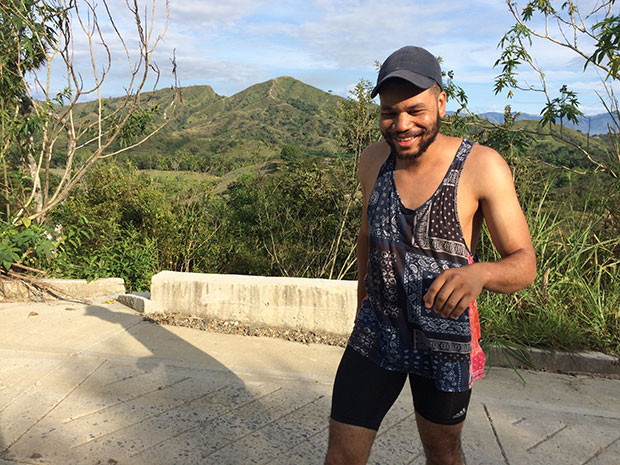 Oscar Murillo - Why I Paint
Exploring the creative processes of tomorrow's artists today - as featured in Vitamin P3
Colombia-born Oscar Murillo's paintings are a central component of his expansive practice and form the strong vertebrae of his studio based production. He works additionally with performance, installation, drawing, film and video, although it is primarily through painting that Murillo unpicks concerns with form, materiality and the intricacies of composition. It is this medium which best allows him to convey his experience of, as he says, 'being out in the world'.
Murillo is very hands-on in his practice of painting, though rarely heavy handed in the making of a mark. He continues to experiment with mediating processes where colour, pattern or sign infused on one fragment of canvas might be transferred to another. Paintings may be presented folded, stacked, or unstretched and recumbent on tables.
Materials as well as actions carry symbolic weight in his practice: canvas, corn, dirt, silk, dust, tea and pork serve to locate Murillo in the multicultural diversity of London as experienced through the signage, currency and food products on offer near his studio. Murillo is not singularly interested in an issue, but the range of his concerns – identity, hybridity, difference, dislocation and decolonization – are compressed and concentrated in the frenetic energy of a materialist ritual. Here, the Vitamin P3-featured painter tells us what interests, inspires and spurs him on.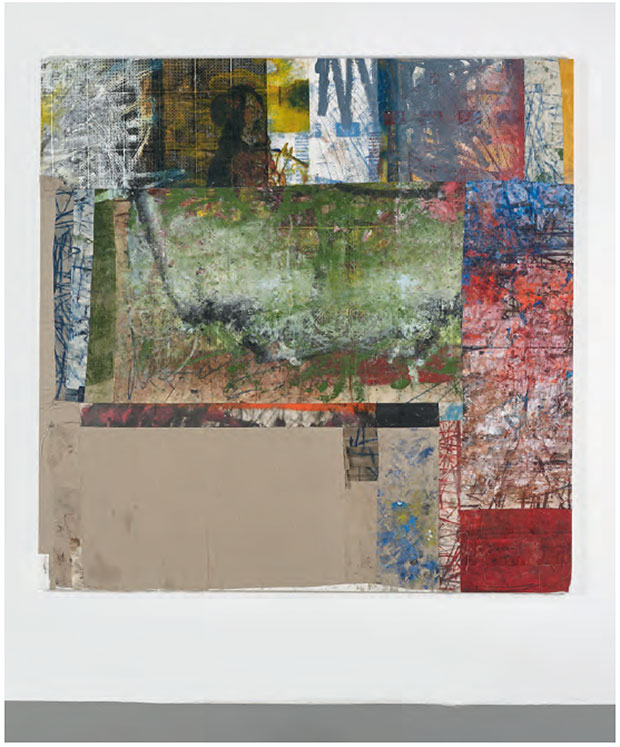 Who are you? If I was to draw a line, this journey started 400km north of the equator.
What's on your mind right now? My 8km morning run that starts in the village in Colombia where I grew up and very quickly takes me up the hills and low mountains that lead up to the Cordillera Central (Central Andes). As I jog, there's one particular flight that constantly creeps into my thoughts: flight KE62, GRU-LAX in 2014. As the flight advanced away from the Colombian Pacific, I was thrilled to fix my gaze out the window and look at the extensive outline of the Pacific coast, which has always been a mystery to me. My village is located in the valley between the West and East Andes, and very often, when I'm on my roof terrace during sunset, I look east towards the imposing mountain range and think of Japan and South Korea as a new day dawns for my friends out there. This morning I was also thinking about Mondrian's paintings from 1900-1905.
How do you get this stuff out? I manically mark-make. I recently published a book called Them, which I see as a private journal shared among family and friends. It acts as a portable studio, active mostly during my time in transition. I particularly enjoy the long-haul flights; I record the altitude, ground speed and the region I happen to be traversing at that given moment. Them is also an archive of family photographs from the 1970s to the early 2000s.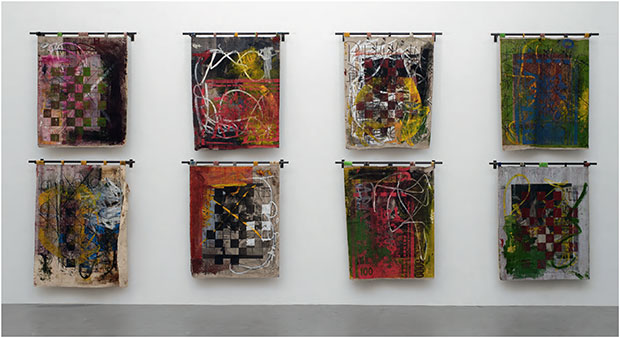 How does it fit together? Like cooking a stew, all the flavours coexist in harmony, yet I possess myself as a personality at odds with itself. In flight J2-22, my awareness of a deceased body in the cargo compartment, along with a rightward turn of that midnight flight, opened up an imaginary, abstract landscape for me. This rightward turn changed my understanding of dead matter, that void and dark abstract space. My gaze was fixed outside of the plane window towards some neighbouring territories, and affirmed with certainty that this was perhaps the closest I would come to some kind of annihilated world. At once, I indulge in colour, form, texture and fine food.
What brought you to this point? At some point during the mid-1990s, as a young child curious about the world, I was taught that the global human population was somewhere around 6 billion. I checked last night and it currently stands at 7.4 billion. Frequencies, a project I started just over 3 years ago, has taken me and my collaborators through a rich and diverse landscape of human existence. It involves the simple task of fixing blank canvases onto the desks of high school students all over the world for 6 months and then watching them become part of an intricate archive, one that is continuously expanding with the ongoing exchanges from all of these diverse regions. A striking first lesson is learnt on every encounter - that the world is so much more colourful, resilient and strong than an insipid supremacist would make us believe.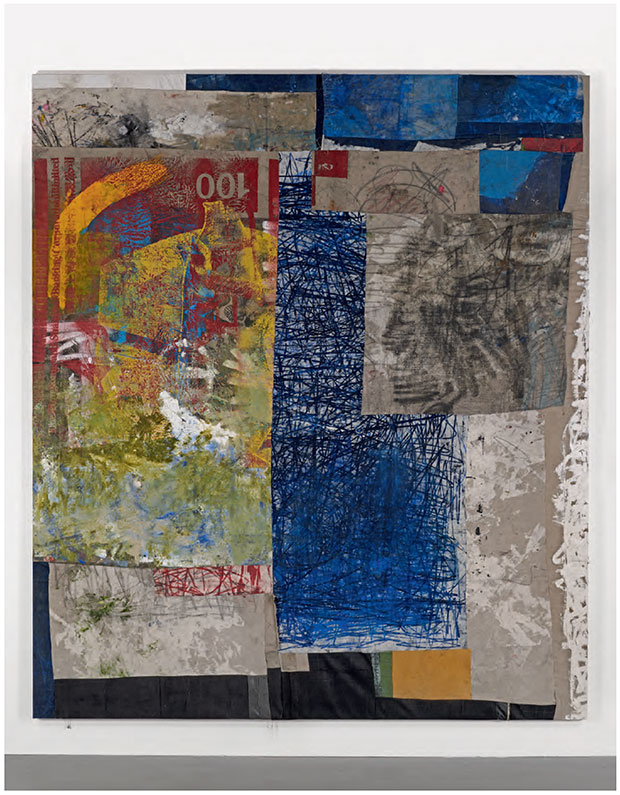 Can you control it? It is a way of life; I would be a criminal otherwise.
Have you ever destroyed one of your paintings? Like wine - the older they get, the more complex they become. Material discarded in a failed work is a ripe ingredient for the next.
What's next for you, and what's next for painting? Some time at the beginning of this year I had an epiphany. I saw myself run through patches of corn, wheat and mud. I am still running.
Vitamin P3 New Perspectives In Painting is the third in an ongoing series that began with Vitamin P in 2002 and Vitamin P2 in 2011. For each book, distinguished critics, curators, museum directors and other contemporary art experts are invited to nominate artists who have made significant and innovative contributions to painting. The series in general, and Vitamin P3 in particular, is probably the best way to become an instant expert on tomorrrow's painting stars today.
Find out more about Vitamin P3 New Perspectives In Painting here. Check back for another Why I Paint interview with a Vitamin P3-featured artist tomorrow. And if you're quick, you can snap up works by many of the other painters featured in Vitamin P3 at Artspace - the best place to buy the world's best contemporary art. Finally, be sure to check out more of Oscar's work at David Zwirner.