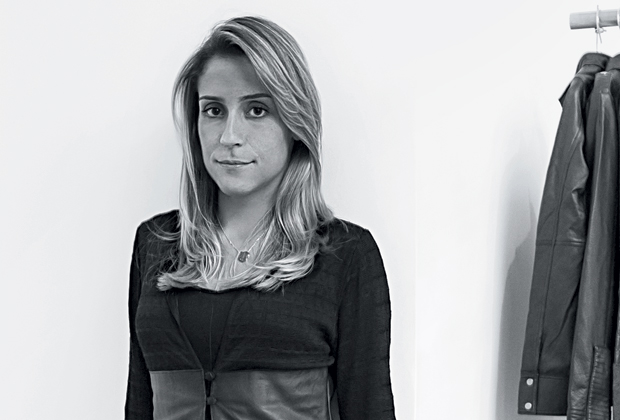 Rio de Janeiro Wallpaper* City Guide - free download
As the Olympic baton passes to Rio Carol Buffara talks us through its attractions and we give you our city guide
With rehearsals going on for the Olympic closing ceremony on Sunday night and with Rio de Janeiro hosting the games in 2016 all eyes will be on the handover section of the evening. To celebrate we're offering Phaidon.com readers a free download of our great Wallpaper* Rio de Janeiro City Guide app from this Sunday (August 12) for a week. Furthermore, all our Olympic flavoured cities (including London, Barcelona, Munich, Mexico City and Sydney will all be half price, again for just a week). Download your free Rio app.
Obviously Phaidon early adopters will be keen to visit Rio asap (it's also hosting the world cup in 2014) so we caught up with fashion store owner Carol Buffara to give us the lowdown on the city.
Along with her cousin Tatiana Bonaparte, Buffara owns Nag Nag (Rua Nascimento Silva) a fashion boutique in upscale Ipanema. Buffara lives in a high-rise on the beach in Copacabana, where, she explains, "the view is beautiful", but says "Leblon is the best neighbourhood; you can do everything on foot." Here, Carol likes café Talho Capixaba (Avenida Ataulfo de Paiva) for gourmet breakfasts and the nearby Bebe Lanches (Rua Aristides Espinola) for fresh fruit juices.
For lunch she goes to Celeiro (Rua Dias Ferreira) to fill up on fresh salads, or Forneria (Rua Anibal de Mendonça) in Ipanema, where she orders the salmon carpaccio. In the evening, she heads to the always lively Bar Astor (Avenida Vieira Souto) en route to Japanese mainstay Yumê (Rua Pacheco Leao) in Jardim Botânico. Carol also loves Carlota (Rua Dias Ferreira) for its Brazilian fare, rustic atmosphere and the petits gateaux with doce de leite. Afterhours, during the week especially, she will move on to A-list favourite Baretto Londra (Fasano, Avenida Vieira Souto): "you see everybody there on Fridays," she says. Her ideal weekend includes a trip to Prainha, a beach an hour south of Rio, and then to Tia Palmira (Caminho do Souza) on Barra de Guaratiba for "traditional food and, naturally, good caipirinhas."
You'll find many of Buffara's choices in our newly launched Wallpaper* City Guide app for Rio. It also offers an architour, which helps you navigate a route through the city's iconic Oscar Niemeyer buildings including Museu de Arte Contemporanea, Sambodromo and his Palacio Gustavo Capanema building with Le Corbusier. in common with all the other city guides in the series, the app allows you to plan an itinery and map out your day including where to eat, drink and sleep so that you don't miss any must-visit point of interest, restaurant, view or sporting venue. Phaidon's Wallpaper* City Guide apps are in our online and app store now. Remember, Rio is free for a week and Olympic-themed cities are half-price for a week. Just click on the relevant Olympic city app and the discount will be applied. Divirta-se!