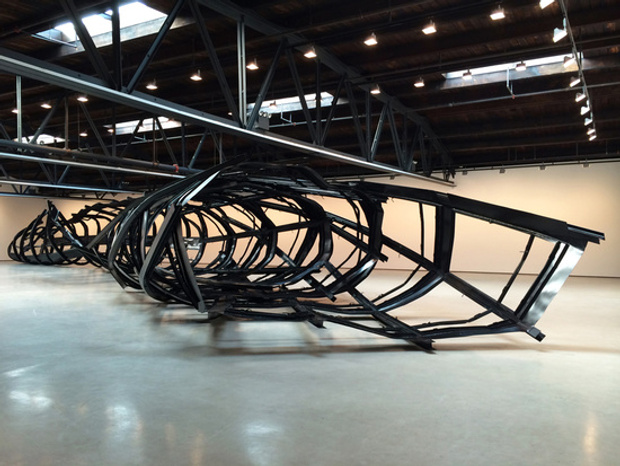 Pulling down Mies van der Rohe's glass curtain
Monika Sosnowska's new work, Tower takes down one of architecture's best-known, most-loved buildings
It takes a bold artist to place the wreck of a steel-framed skyscraper in a gallery a couple of miles from the World Trade Center. However, the block being referenced in Polish artist Monika Sosnowska's exhibition Tower, at Hauser & Wirth, isn't the Twin Towers, but another notable pair of buildings on the skyline of American post-war architecture: Mies van der Rohe's the Lake Shore Drive Apartments.
Completed in 1951 in Chicago, this residential development was one of the first to employ Mies' simple, glass curtain wall, wherein the steel structure, once hidden away by architects, serves as both the block's skeleton and its edifice, with a plain covering of glass panes separating each floor's interior from the outside world. The innovation, heralded by Mie's champions as an elegant, simple and progressive way to build, has been copied across the world, with varying levels of success. Today it is regarded as one of the key components in the Mies-influenced International Style of architecture.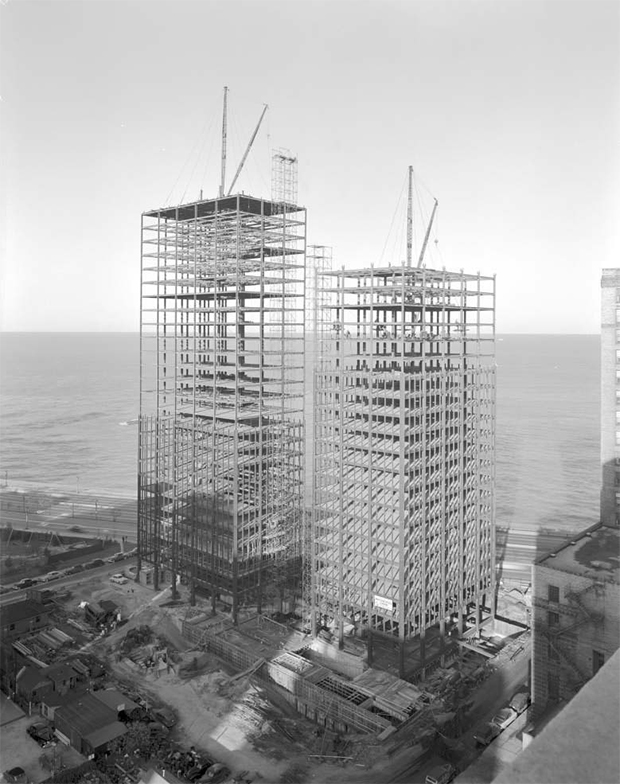 Nevertheless, the glass curtain wall has its detractors. Sosnowska, is best known for creating works that dwell on architecture, but also look beyond simple design motifs to examine the wider social and psychological effects of types of building. Working in the Polish capital, she has, her gallery explains, "amassed a documentary archive of visual material, mostly photographs made during her walks around her native Warsaw." By examining the effects of wave upon wave of urban development, she creates sculptures that look at how "architectural space begins to take on the characteristics of mental space."
For Tower, which opened just a few days ago (September 5), Sosnowska, created a 110-foot long version of the steel framework Mies made for the Lake Shore Drive apartments. Yet, where Mies' finished buildings were angular, bold and elegant, Sosnowska's work is bent and disfigured. "Through Sosnowska's re-imagining," the gallery explains, "a coolly elegant, machined, and perfectly readable structure is transformed into something wholly opposite."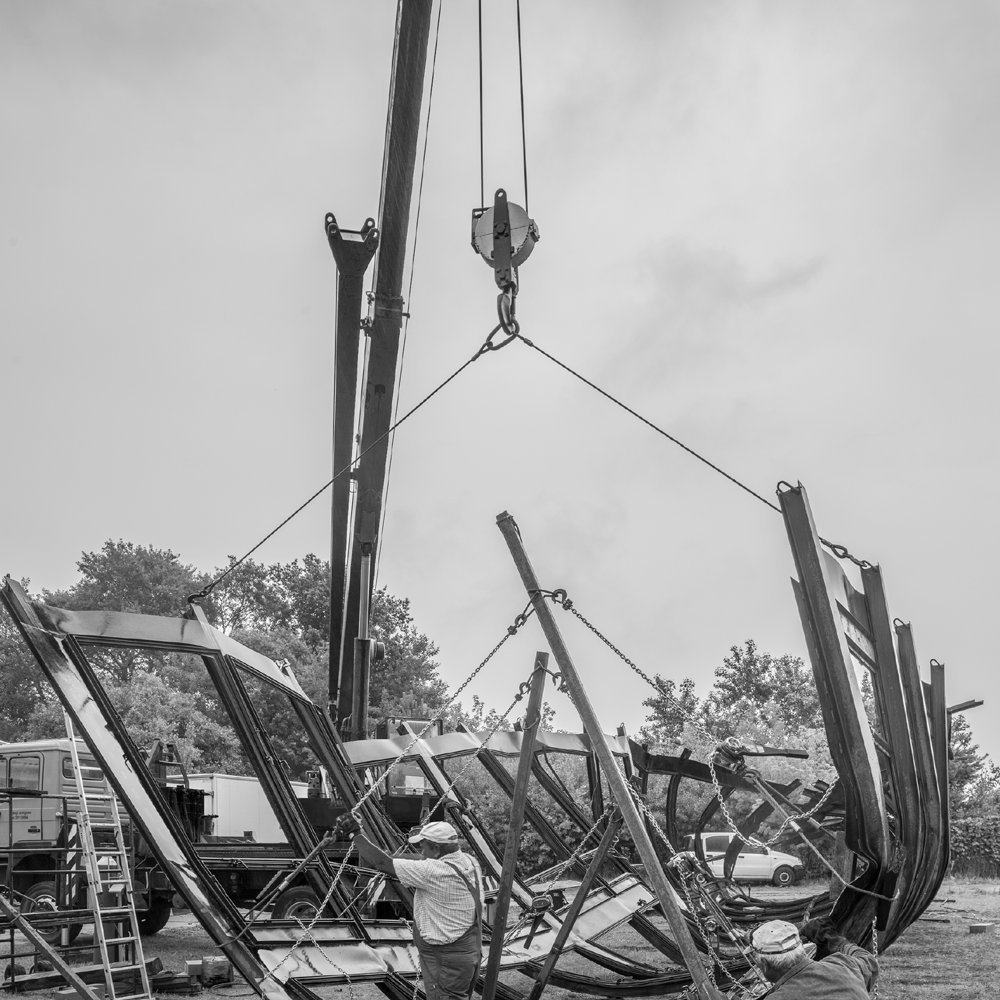 Is it a morbid prediction, an act of revenge, or a rebuttal of the idea that the human environment is best kept perfectly angled and ordered? Perhaps, if you're in the city, you can go along and decide for yourself. In any case, Sosnowska's simple, battered stricture has quite a lot in common with other contemporary exhibitions. At this year's Venice Architecture Biennale, Rem Koolhaas asked international participants to consider how a century of Modernism had affected them; meanwhile, at the Bronx Museum of the Arts' current show, Beyond the Supersquare, Latin American artists are offering their take on bold, 20th century creations visited on their cities.
Tower might not stand alone in its resistance to the ideas Mies and co brought to the building site decades ago, yet it is one of the simplest, and most visceral rejections of the aesthetic. To find out more about the exhibition, which runs until 25 October, go here. For greater insight into the great architect, buy our Mies book; and for more on a fellow artful, psychologically minded critic of Modernism, take a look at Monica Bonvicini.