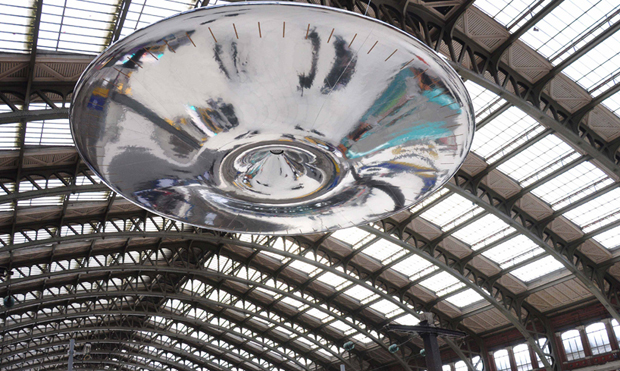 Ross Lovegrove's UFO
British design star beams unidentified flying lamp into Lille station
For anyone who was a bit confused by Ross Lovegrove's Solar Tree (some solar-powered 'branches' sprouting from a 'trunk' of lamp-posts) at this summer's Clerkenwell Design Week - fear not. The designer is back on more solid ground with a UFO light. This design-cum-installation-cum-artwork is suspended from the ceiling of Lille's Flandres railway station.
The beautifully sleek and shiny disc was commissioned for lille3000, a festival that sets out to explore new technologies, seeing how they can be applied to the worlds of art and design. Lovegrove's creation appears to hover between the entrance to platforms seven and eight, beaming a soft light down onto anyone standing directly beneath it.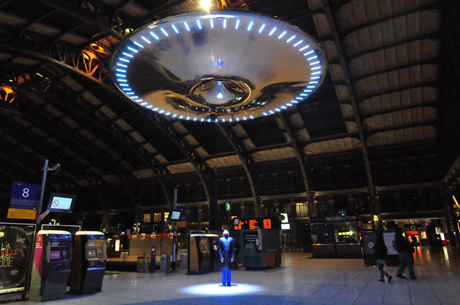 One can't help forming the impression that the illuminated individual could be sucked up into the disc at any minute, particularly after dark, when the visual effect is otherworldly. Earthlings have until January 13 to enjoy the sensation. There has rarely been a better reason to visit Lille - or at least to change trains there.