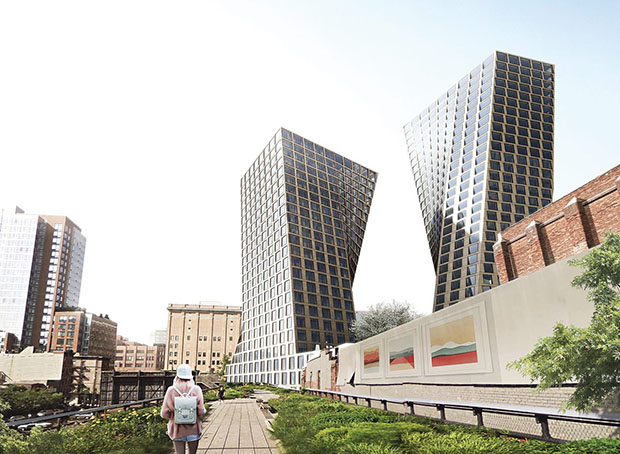 BIG 's new twist on The High Line
Danish architecture practice's pair of contorted skyscrapers are destined for Manhattan's Meatpacking District
There seems to be a craze among architects for doing the twist right now. Bjarke Ingels' prctice BIG is leading the pack, with a number of twisted towers either planned or being built.
The latest BIG offering is a reworking of its twin-tower design on New York City's High Line from its previous diamond-shape to a twist. Like the previous scheme, the two towers will be 28 and 38-storeys high, and will accommodate shops, offices and a hotel.
The initial designs, unveiled last November, were fine, yet this updated version allows the lower floors to be configured as office space - expensive and premium in the area - rather than the previous hotel space offering. It also brings the two towers into dialogue with each other, as their far corners turn inwards.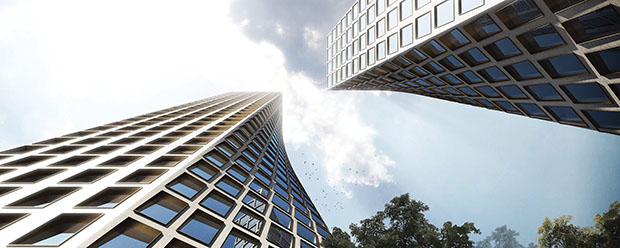 The pair of towers, on 76 Eleventh Avenue, follow in the footsteps of another contorted proposal from BIG for downtown Vancouver. Called Beach and Howe, it has 49 storeys and is described by Ingels as a contemporary descendant of the Flatiron Building in New York City.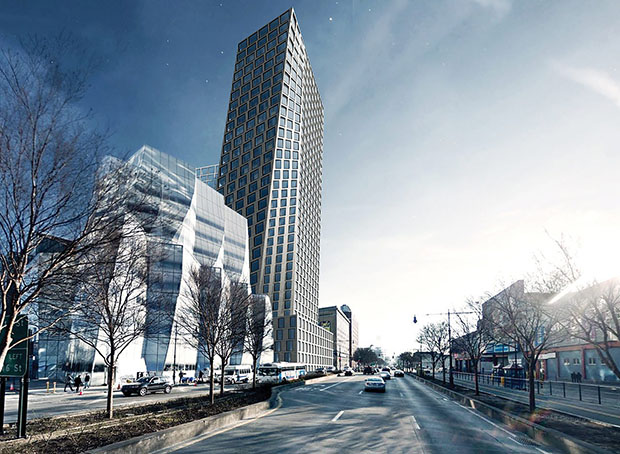 Meanwhile in Miami's Coconut Grove, construction is underway on a brace of 20-storey twisted towers, courtesy of BIG. And the Danish practice is not the only one to be in on this trend. In 2013, Chinese firm MAD completed a duo of curvy twisted skyscrapers in the Canadian city of Mississauga, and Skidmore Owings & Merrill's twisted Cayan Tower in Dubai is in place.
Work has started on Kengo Kuma's similarly shaped tower for Rolex in Dallas, Texas. And if architects Agnieszka Preibisz and Peter Sandhaus get their way, Berlin will one day be home to a twisted figure-of-eight structure. Straight-up skyscrapers suddenly seem rather passé.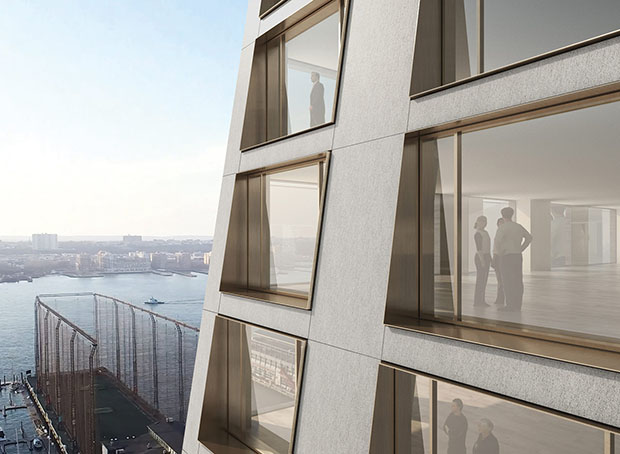 For more on contemporary architecture, take a look at The Phaidon Atlas of 21st Century World Architecture Travel Edition, and for a deeper understanding of the big architectural attraction in this part of New York City get The High Line, the first-hand, behind-the-scenes account of the creative inspiration behind this incredible linear park.