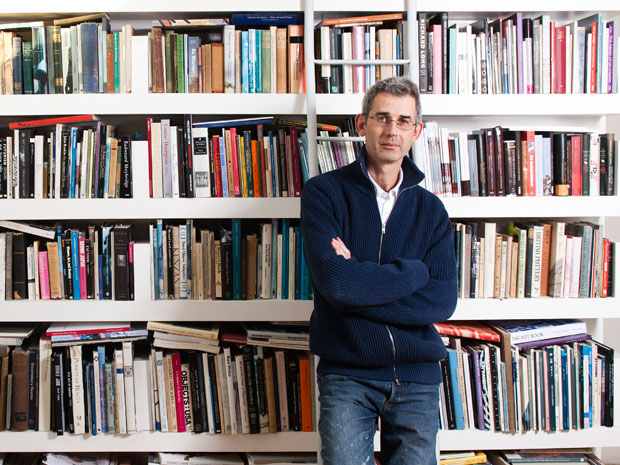 How was 2013 for Edmund de Waal?
As we prepare to publish his first comprehensive monograph, the author and ceramicist looks back at his year
As the year draws to a close we've caught up with a few of our authors and artists, including Ferran Adrià, Martin Parr, and Bernhard Edmaier, to ask them how 2013 was for them: what were the things that inspired them, when were they at their most creative and what do they have planned for 2014. We'll be bringing you their answers - one a day - up until the new year. Go here to read yesterday's interview with Joel Meyerowitz.
Today it is the turn of Edmund de Waal. We first came across Edmund as a ceramicist and ceramics scholar. Yet he made his name with the incredible account of his family's netsuke collection, published as The Hare with Amber Eyes. Since then he's authored our Pot Book, and worked with us on his forthcoming monograph, which we will publish next year. Read on to hear how this year's Gagosian exhibition went, and why one tiny pot hidden away in Venice made his year.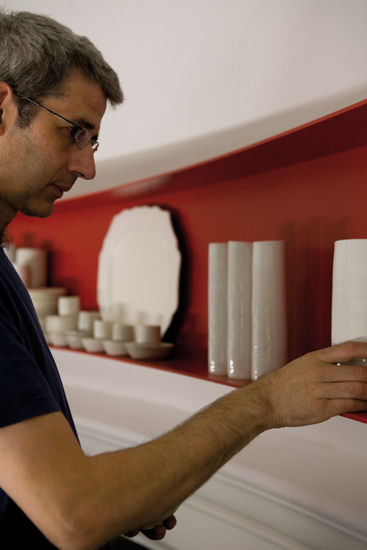 What was the thing that inspired you most this year?
It was a porcelain pot I discovered in the Venice Duomo when I visited earlier this summer. (De Waal's recent work has been concerned with ideas of collecting and collections; how objects are kept together, lost, stolen or dispersed). I went with my middle son, Matthew, and I sort of knew the pot should be there; the records suggested that it was in the collection. It had been brought back from China by Marco Polo and is the first piece of porcelain to reach the West. I am tracing the history of porcelain in a book I am writing at the moment, about the colour white. The pot itself was pretty ordinary, but its significance is huge to me.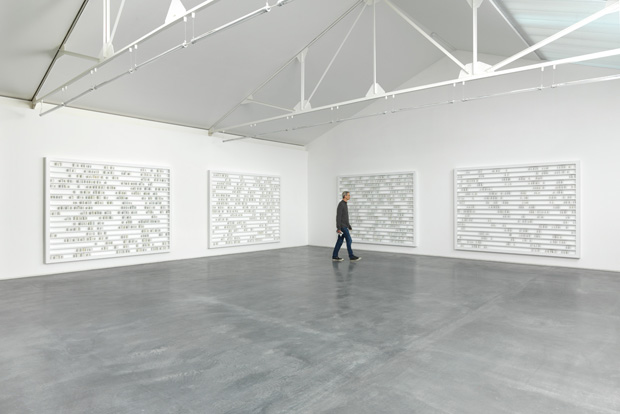 What was your personal working highlight this year?
It was my exhibition, Atemwende, at the Gagosian gallery at 980 Madison Avenue in New York. I began working with the gallery two years ago, and was impressed by their openness. I explained what I wanted to do, and they were very sympathetic. Although the exhibition was a display of my porcelain vessels in vitrines, it wasn't really about ceramic culture. It was inspired by the poetry of Paul Celan and Wallace Stevens and the music of John Adams, Philip Glass and Steve Reich. The Gagosian's professionalism impressed me also; just getting 4,500 objects from South London to Manhattan was a feat in itself. However, the space itself was so beautiful too - very well thought through, and not just another homogenous art gallery.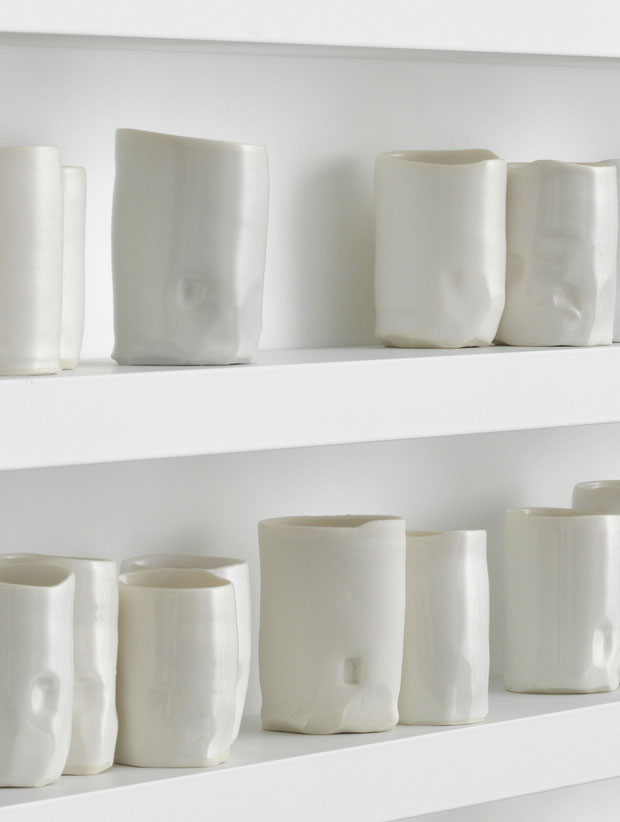 What can we expect from you in 2014?
I have an exhibition opening at the Turner Contemporary in March, and another at the Kunsthistorisches Museum in Vienna in June. I will also publish my monograph with Phaidon in the spring. It features my work, of course, but also contributions by the novelists Colm Tóibín, Peter Carey and AS Byatt; the Guggenheim curator Alexandra Munroe and the architect Deborah Saunt. I was heavily involved in the choice of paper and the production. There seem to be so many badly thought-through books on the market. This one is well executed. Putting it together has been a little bit like assembling an exhibition too.
Keen to find out more about Mr de Waal's work? Then pick a copy of his Pot Book, the most comprehensive and accessible A-to-Z overview of ceramics from all periods in print. You can buy it from the people who made it, here.