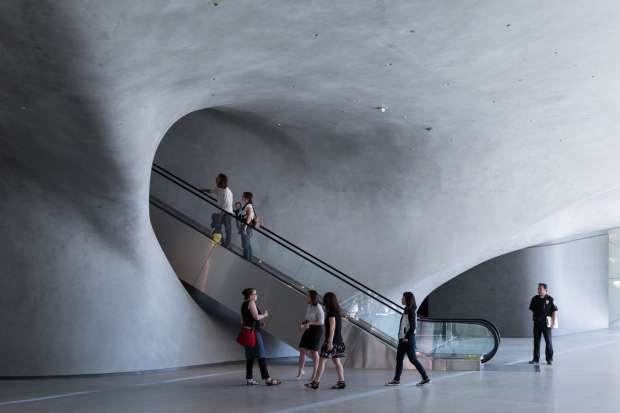 How Diller Scofidio + Renfro put hidden art on show
At LA's new museum the Broad, visitors can see the works in storage, thanks to the building's ingenious design
The Broad museum in down-town Los Angeles opens at the weekend, giving LA's art lovers access to a selection of the 2,000 works in Eli and Edye Broad's collection. The real-estate and insurance magnate and his wife own work by almost every major post-war artist, including Andy Warhol, Pablo Picasso, Jeff Koons, Yayoi Kusama, Cindy Sherman, Damien Hirst, Jasper Johns and Robert Rauschenberg.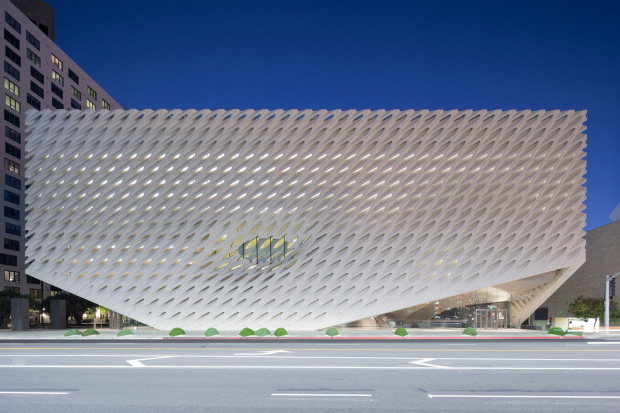 The Broad's inaugural exhibition will present a series of the pieces in a rough chronological order across the new 120,000-square foot, three storey building. However, the architectural firm that designed and built the building found a way to allow visitors to at least catch a glimpse of the works not on display.
This is because the Broad is a rare museum, in that works kept in storage are held in a vault within the building itself. What's more, that vault forms a central part of the building's design. New York architects Diller Scofidio + Renfro, working in collaboration with fellow firm Gensler, have created what they call a "veil and vault" design, wherein the unseen artwork is stored in a walled mass in the centre of the new museum. Visitors enter and exit via flights of escalators cut into this cream-walled vault, and the store's top serves as the floor for the upper exhibition space. What's more, DS+R has positioned a window into this floor plate " so visitors can get a sense of the intensive depth of the collection and peer right into the storage holding," The Broad explains.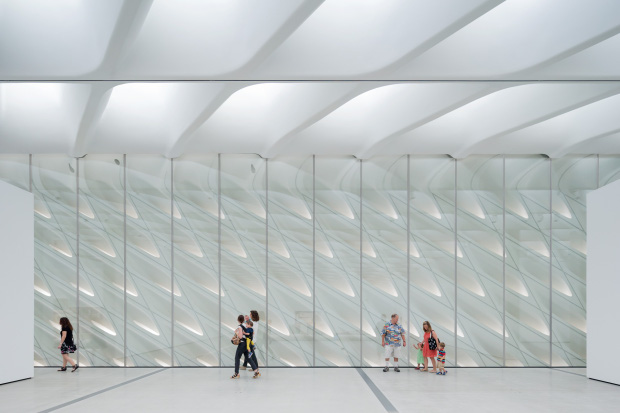 Of course, most visitors won't spend too much time peering into the vault, as the selection on show at this new museum, to which entry is free, though ticketed via the Broad's site, will be pretty stunning. The diaphanous "veil", built from 2,500 fiberglass reinforced concrete panels and 650 tons of steel, lets in a wealth of natural light, showing off the inaugural display, which will feature pieces by Ed Ruscha, Cindy Sherman, Cy Twombly among many others. One room, however, will shut out the California sunshine.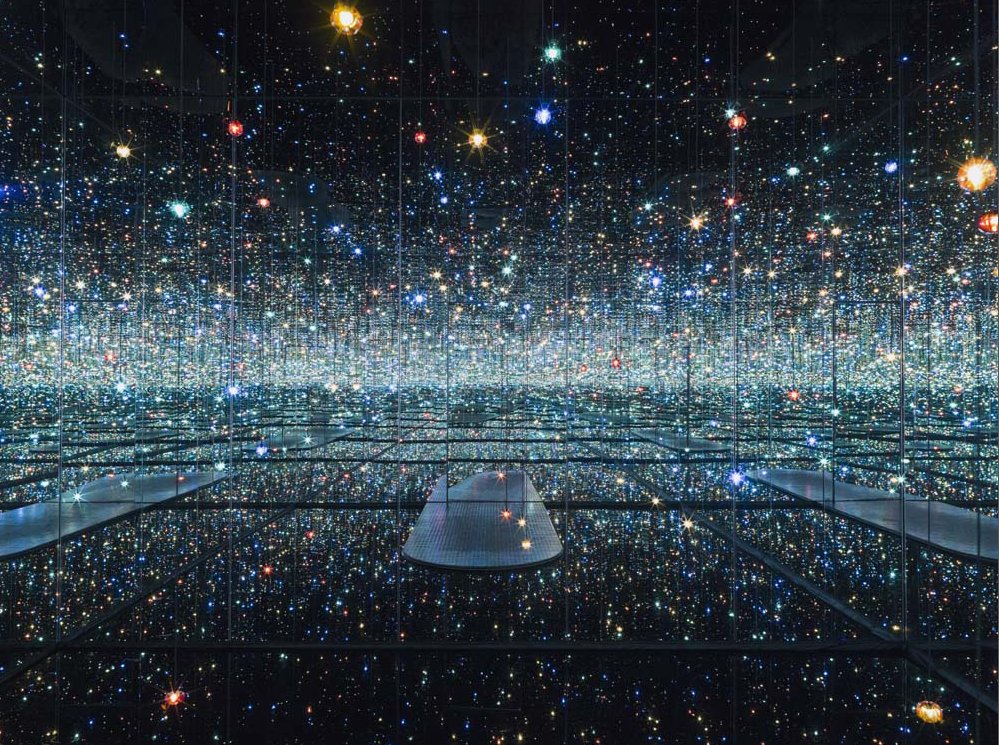 Visitors will be able to step into Yayoi Kusama's Infinity Mirrored Room—The Souls of Millions of Light Years Away, though only one at a time, and only for a maximum of 45 seconds. It's a great work, and while you might want to spend more time in there, there's so much else to see, the time limit, in this case, is perhaps a good thing.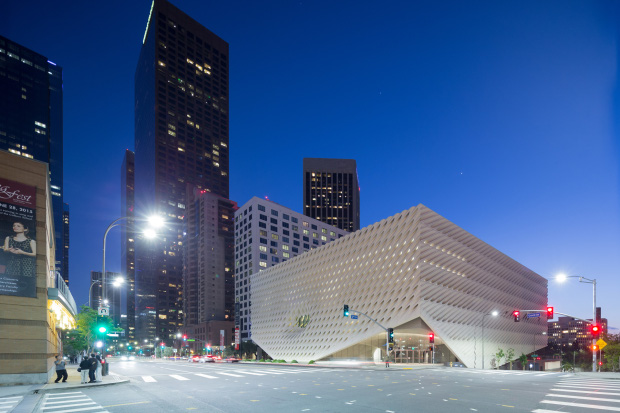 For more on the Broad go here; to learn how Diller Scofidio + Renfro helped create another American landmark get a copy of our new book The High Line, and for more on contemporary art take a look at our books here.