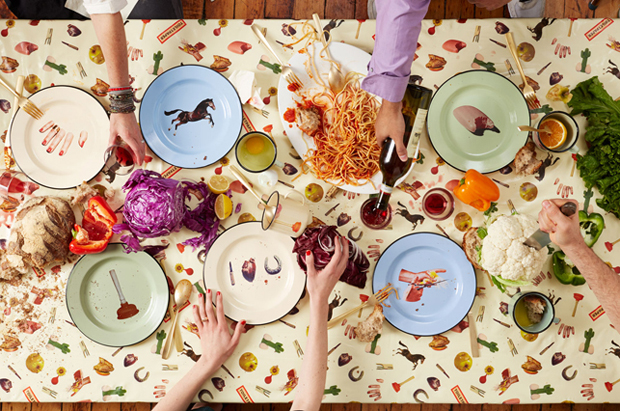 Have you seen Maurizio Cattelan's dinner service?
The Italian artist has produced a line of plates, mugs and tablecloths using his distinctive Toilet Paper images
Toiletpaper, the biannual magazine published by the Italian artist Maurizio Cattelan and the commercial photographer Pierpaolo Ferrari, has always had a satirical edge. Though it is filled with glossy photography, the images, such as a gutted trout stuffed with precious jewels, are both attractive (and, at the same time, slightly repellant). Beyond this, it's hard to say what sets the pictures apart, even for Cattelan. "What makes them Toiletpaper is a special twist," the artist once explained. "An uncanny ambiguity."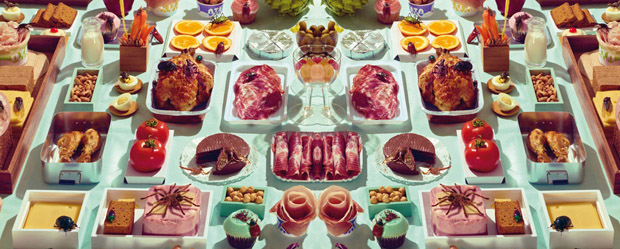 Still, that ambiguity hasn't stopped Cattelan and Ferrari from turning the Toiletpaper aesthetic into commercially available products. They've already produced a shoot for New York Magazine, and campaigns and a capsule collection for Kenzo.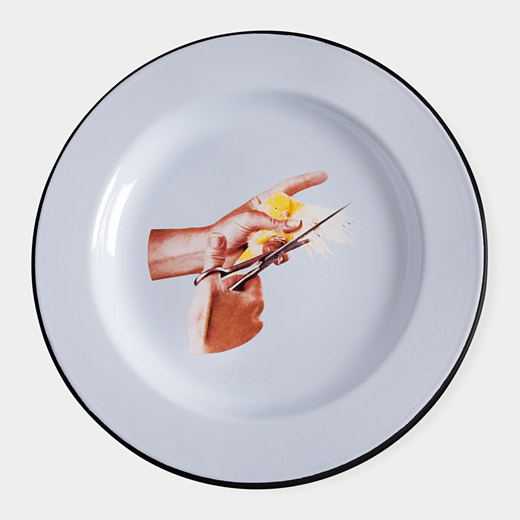 Now the Museum of Modern Art in New York is offering a selection of mugs, plates and tablecloths produced in conjunction with the Italian home wear manufacturers Seletti.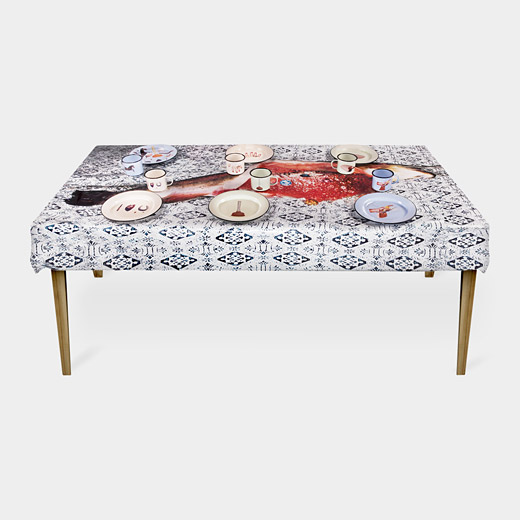 Fashioned from enameled tin and oilcloth, the line brings to mind a bygone age of mass production, yet the images are decidedly contemporary. And, while a beetle-covered table or a plate decorated with severed fingers might put guests off their food, at least they'll be able to appreciate their host's fine taste in art.
See the full range here, and for greater insight into this provocative artist's life and work, pick up a copy of this special mini-format monograph, devised by the famously irreverent Italian artist.