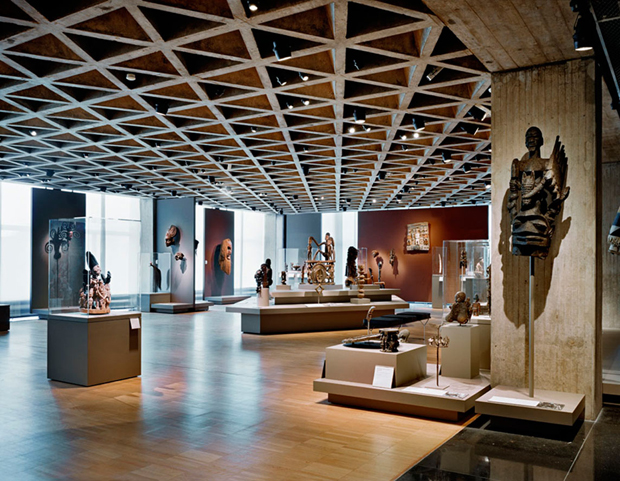 Yale Art Gallery expansion opens tomorrow
The university's incredible refurbished gallery complex includes one of Louis Kahn's earliest commissions
For most public institutions, being the site of the first significant commission by the great American architect Louis I Kahn, would be a crowning glory. Not so for Yale University's Art Gallery, America's oldest university art gallery, which officially reopens tomorrow, following an expansive $135m refurbishment.
Kahn's building is just one of three galleries housing an incredibly impressive collection of works, including Vincent Van Gogh's The Night Cafe and Claude Monet's The Iris Garden at Giverny, as well as pieces by Hans Holbein, Frans Hals, Peter Paul Rubens, Eugène Delacroix, Jean Baptiste Camille Corot, Piet Mondrain, Pablo Picasso, Roy Lichtenstein and Andy Warhol, alongside notable African, Asian, and Indo-Pacific collections.
Little wonder then, that, in a glowing preview of the reopening, The New Yorker describes the gallery as having "the bone structure, if not quite the full flesh, of a world-class encyclopedic museum."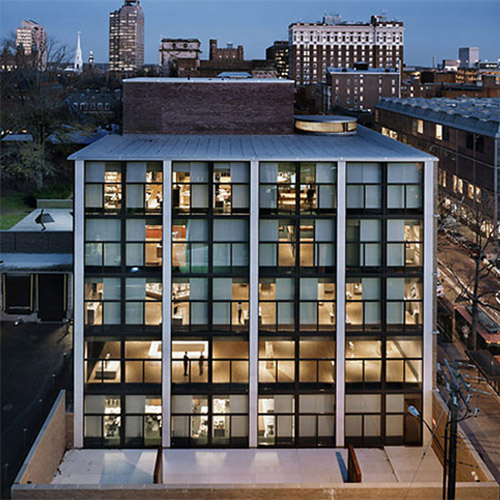 This 13-year restoration, undertaken by New York's Ennead Architects and overseen by the gallery's avuncular director, Jock Reynolds, includes the unearthing and re-hanging of works long locked away in the Yale archives, as well as extensive refurbishment of both Kahn's gallery and other buildings.
Kahn's gallery, completed in 1953, was praised for its clean geometry, its natural light and its innovative use of ceiling space to hide away air conditioning units. Having fallen into disrepair, the renovation repaired much of the concrete and steel, and updated many of the buildings high tech features, adding in an air control system, which allows in just the right amount of outside air to keep the works in optimum condition.
Kahn's building stands alongside two Gothic galleries in the Yale gallery complex, making a striking architectural juxtaposition, regardless of the works inside. At only an hour-and-a-half's drive from Manhattan, the gallery is a reasonable out-of-town jaunt, even for New York's tourists. Go for the architecture, stay for the art, and, if you like what you see consider our Louis Kahn and Art Museum books.