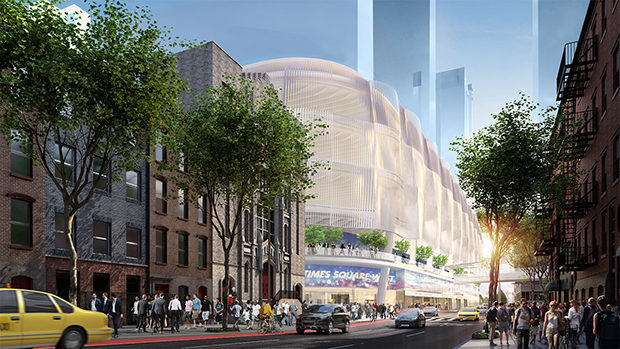 Could we shrink, curve or sink NYC's Bus Terminal?
We all know the Port Authority Bus Terminal is a little broken -opinions differ however, on how best it might be fixed
When Manhattan's Port Authority Bus Terminal opened in December 1950, it was one of the world's most advanced pieces of public transport infrastructure. However, over six decades later, the much-expanded terminal still struggles to cope with the city's ever-increasing vehicle and passenger numbers. 7,000 buses and 220,000 passengers use the terminal each weekday and those figures are expected to rise.
In response, the Port Authority has shortlisted five proposals for the site, which aim to not only improve capacity but also the quality of travellers' arrival and departure experience, and they are inviting those interested in the project to comment on them.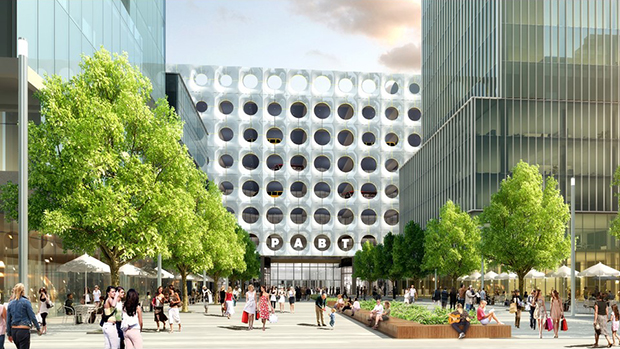 Pelli Clarke Pelli, designers of Malaysia's Petronas Towers and the World Financial Center in New York, imagines a new district to connect the up-and-coming Hudson Yards neighbourhood with Times Square. Called Times Square West, it would be designed around the relocated and downsized bus terminal. The architects promise that their proposal would repair "the urban fabric severed by its ramps and tunnel approaches (and reintroduce) mobility and human scale to this midtown neighborhood after a half century without them".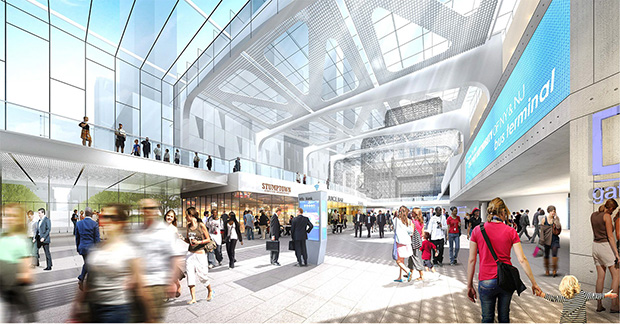 Perkins Eastman plans to put the bus station on the lower level of the existing Jacob K Javits Convention Centre, the busiest such venue in the US, which was originally designed by Pei Cobb Freed & Partners in 1986.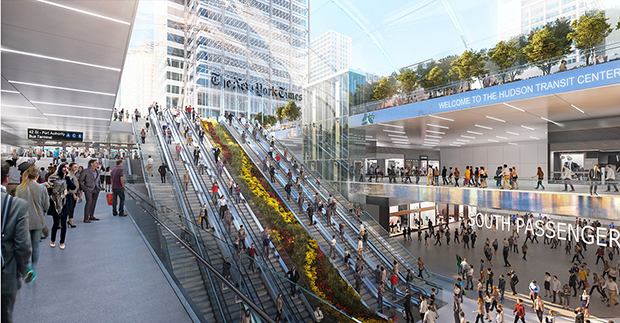 This is not the only subterranean idea. A joint venture of STV and Aecom alongside with SOM has earmarked a site below the existing terminal, which they would endow "with seamless, naturally lit connections to adjacent city streets and subways".
In contrast, Archillier Architecture has attempted to conjure up a new civic landmark with Zaha Hadid-style futuristic curves. It's unclear which one will win out, but it is fascinating to see such strong competition.
For more on one successful radical rethink of NYC's infrastructure get our book The High Line; for more on how our contemporary cities work get Living in the Endless City.