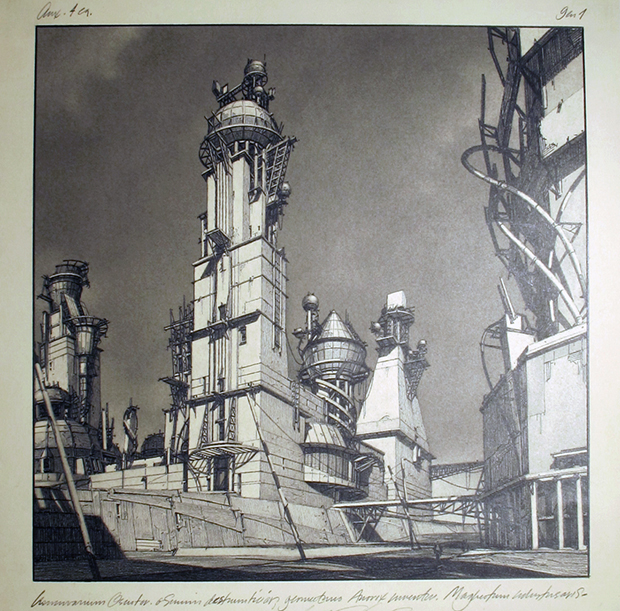 See Lebbeus Woods' futuristic sketches in Berlin
Early drawings by the radical architect and artist are on show at a new Berlin museum dedicated to draftsmanship
The Tchoban Foundation was founded by Sergei Tchoban, an architect, "passionate draftsman and a collector of historic architectural drawings." As well as encouraging young architects to consider a classical training in draftsmanship, the foundation promotes the form via its Museum for Architectural Drawing.
At the moment the museum is displaying Lebbeus Woods ON-LINE, a selection of imagined architectural and urban environments created by the great experimentalist in the 1980s and 1990s.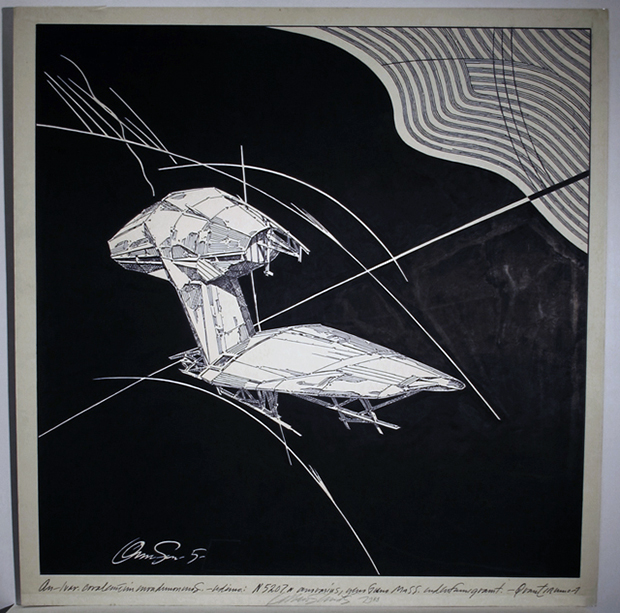 Woods, who died age 72 in 2012, was much revered for his visions of speculative and deconstructed architecture, and continues to have a strong following. After studying architecture at the University of Illinois, Woods spent four years in the 1960s working for Eero Saarinen. He left the Finnish designer and architect's studio to concentrate on experimentation and theory, and set up the Research Institute for Experimental Architecture in 1988 in Bern, Switzerland. Its mission is to advance "experimentation and research in the field of architecture, in response to changing political, economic, technological and cultural conditions in the contemporary world."
Works on show include such sci-fi landscapes as A City (1987) Centricity (1987–88), Region M (7), 37 (1984), and even some mobile flights of fancy, Geomagnetic Flying Machines (1988).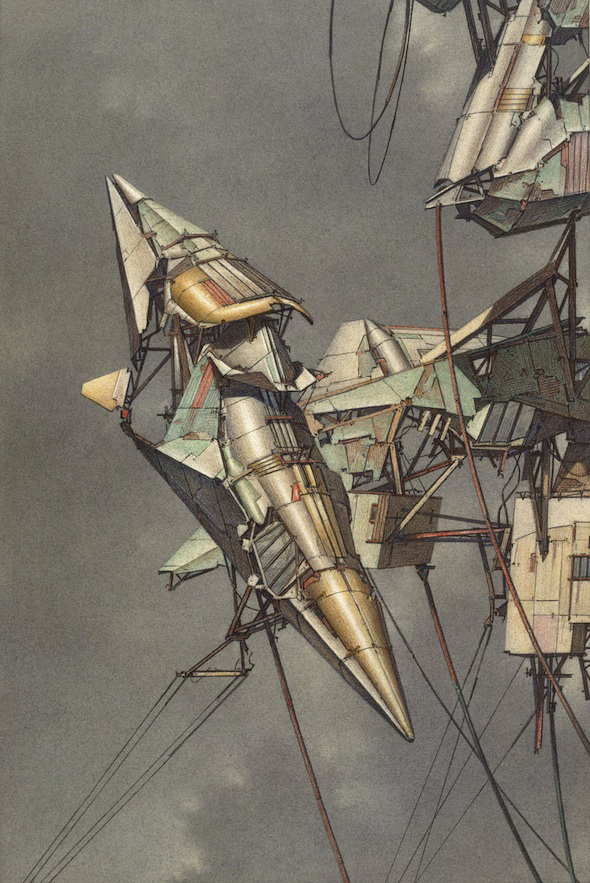 These pictures might bring to mind comics and films more readily than any real built environment, yet the Foundation believes the drawings remain valuable educational tools.
"By highlighting various aspects of his signature style," says the museum, "the exhibition honours Woods' dedication to consider drawing as a highly effective and evocative instrument for imparting the teachings and ideas of architecture."
Certainly, they demonstrate the merits of thinking beyond the quotidian building brief. For more on the exhibition, which runs until 3 October, go here. For greater insight into the latest architectural developments, sign up for a free trial of The Phaidon Atlas, an innovative digital platform for discovery, inspiration and learning for the global architecture community. For a richer understanding of Woods' mentor, buy our Eero Saarinen book. And finally, for a speculative meditation on the kind of planet we might be living in by 2050, pick up a copy of Jonathon Porritt's The World We Made.