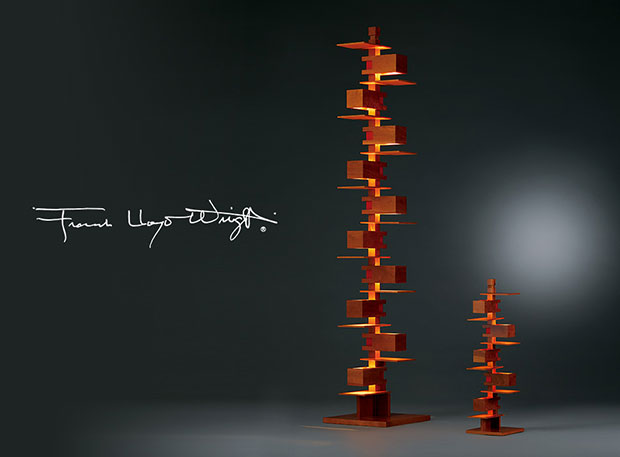 Classic Frank Lloyd Wright design reissued
Iconic American architect hits the high street in a (beautifully diffuse) burst of light
Frank Lloyd Wright fans rejoice, an architectural lamp designed by the architct for his house in Wisconsin more than a century ago has been reissued.
The Japanese lighting company Yamagiwa has reproduced the wooden table lamp, which the late American architect designed for his 1911 Taliesin house in Spring Green. The Taliesin 4 lamp is produced in walnut or cherry wood and is a beautiful piece of modular sculpture.
Three rectangular boxes are attached to a long square column at a perpendicular angle. The boxes are missing their lids and bases, so the rays from the light bulb inside each one reflect up and down. Those rays bounce off a thin platform of wood that can be slotted into the column above and below each box.
"The principle of Frank Lloyd Wright's 'Organic Architecture' was to design buildings where all the parts were integral to the structure and to the building's very 'nature', says Yamagiwa. In that respect, the Taliesin 4 lamp echoes the form of the building, with its many levels, jutting roofs and cantilevered terrace.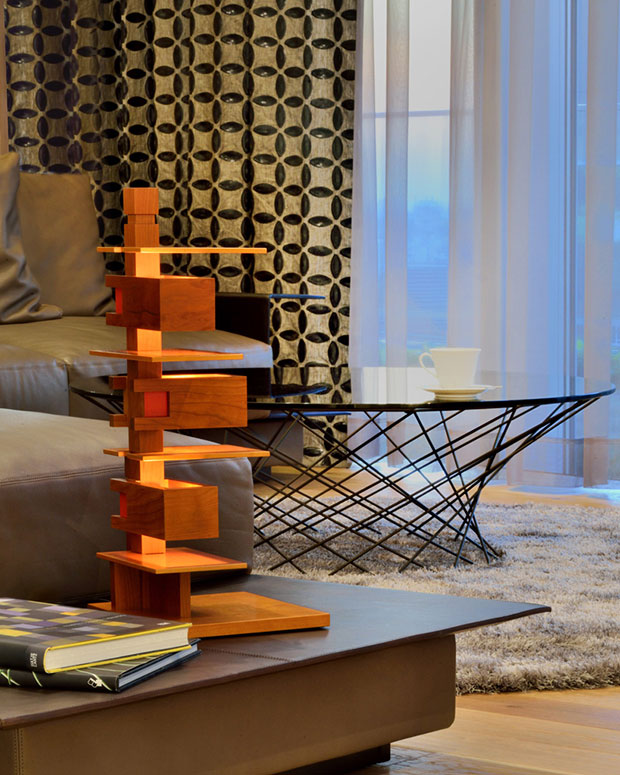 The Frank Lloyd Wright Foundation, which is based at Taliesin along with the Frank Lloyd Wright School of Architecture, gave permission to Yamigawa to reproduce the lamp. It joins two taller versions already offered by the 230-strong Tokyo company. The columns of editions 2 and 3 are long enough for them to act as floor lamps.
Yamigawa also produces a Lloyd Wright wall light, Robie 1 Wall Sconce, and the Taliesin 1 light, which has a square parasol. The Lloyd Wright collection is in good company at Yamigawa. It sits alongside ranges by eminent British designer Ross Lovegrove, as well as respected designer Shigeru Uchida and Pritzker Prize-winning architect Toyo Ito, both from Japan.
Learn more about this great iconic American architect by taking a look at our great Frank Lloyd Wright books in the store.