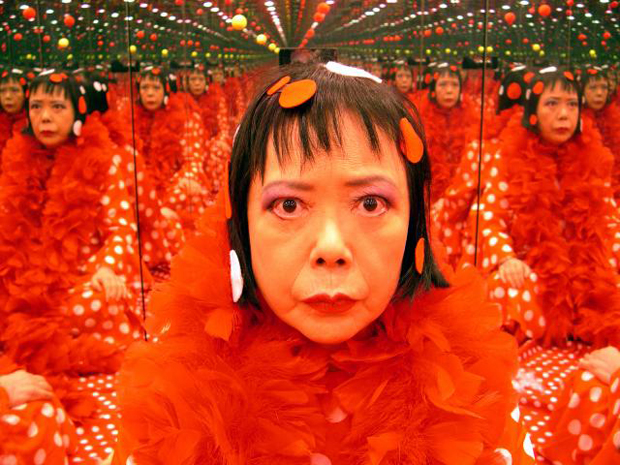 Yayoi Kusama's 2013 world tour
The artist has exhibitions planned for South America, Japan and Asia, as well as shows in London and NYC
For an 83-year-old the Japanese artist Yayoi Kusama certainly has a prodigious working life. In 2013, Ms Kusama will follow on last year's Tate Modern and Whitney retrospectives with the kind of world tour that would put most stadium rockers to shame.
Already having taken part in the Marseille-Provence 2013 arts events, staged to mark the region's designation as European Capital of Culture, Kusama has shows on almost every continent this year.
Yayoi Kusama: Eternity of Eternal Eternity, which began touring Japan last year, will continue onto the Shizuoka Prefectural Museum of Art (April - June 2013), followed by the Oita Art Museum (July - October 2013) and The Museum of Art, Kochi (November 2013 - January 2014).
In June 2013, a Latin American solo show exhibition will open at Malba - Fundación Costantini in Buenos Aires, co-curated by Frances Morris, Tate Modern's head of collections who oversaw the museum's recent retrospective of Kusama's work.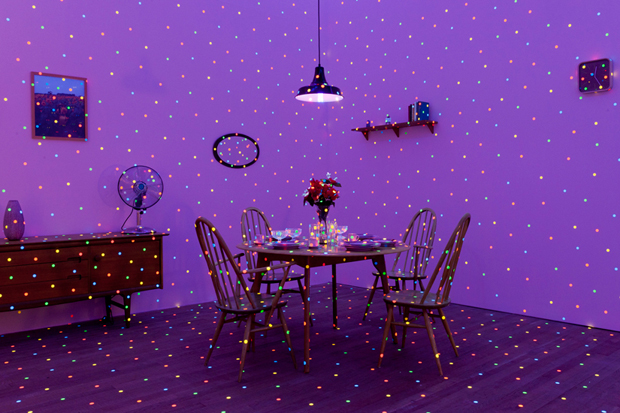 Expect 100 works created between 1950 and 2013, including paintings, works on paper, sculptures, videos, installations and a mirror room. This show will travel onto Centro Cultural Banco do Brasil, Rio de Janeiro; Instituto Tomie Ohtake, São Paulo; Centro Cultural Banco do Brasil, Brasília; and the Museo del Palacio de Bellas Artes, Mexico City.
Another major solo exhibition consisting of over 100 recent works will travel throughout Asia from July onwards, opening at the Daegu Art Museum, Korea, before moving onto Seoul, Shanghai, and Taiwan with additional Asian cities shortly to be confirmed.
If this is not enough, David Zwirner, Kusama's new US gallery, promises it will bring its first solo exhibition with Kusama to the gallery's West 19th St locations in autumn 2013. Zwirner, clearly pleased to have lured so great an artist away from rival gallery, The Gagosian, said "Yayoi Kusama has had a pioneering career for over six decades, and the new work she is currently doing in her studio is extraordinary. It is truly a great honour for the gallery to be working with her now, and we all look forward to her upcoming show."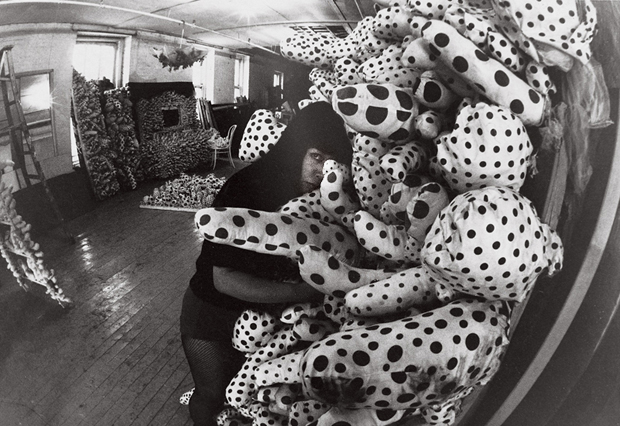 The show Phaidon London is most excited by is the imminent exhibition at Kusama's long-standing London gallery, Victoria Miro. This is scheduled for 25 April – 25 May, and promises both new paintings and accumulation sculptures.
After a few difficult years towards the end of the last century, it is heartening to see Kusama producing significant, new work, which reaches such a wide and appreciative audience. To find out more about all this, view Victoria Miro's announcements here, David Zwirner's here, and Ms Kusama's own site here. If you would like to see and read more about this significant artist, and her contribution to minimalism, pop and feminist art, please take a look at our brilliant monograph.