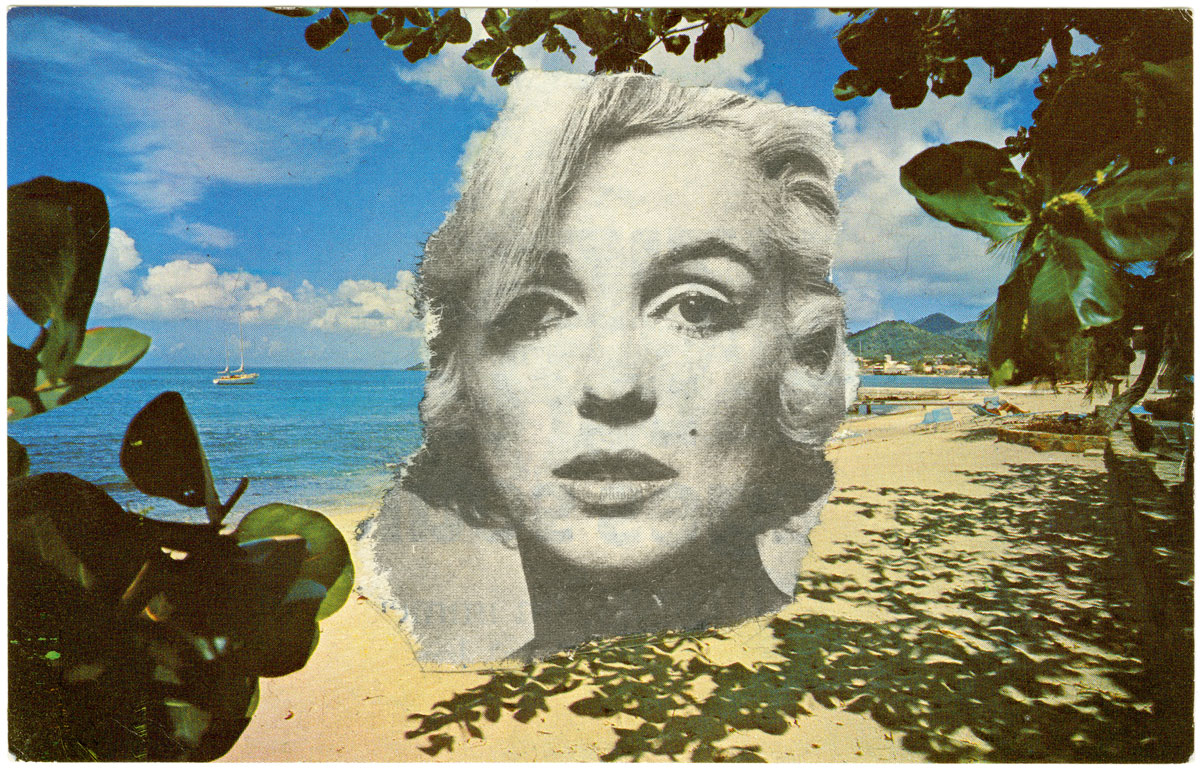 A Marilyn Monroe postcard from Ellsworth Kelly
On the 94th anniversary of the artist's birth we look back at his little-known (and often stolen) mail art collages
When the abstract artist Ellsworth Kelly died in December 2015 at the age of 92, he was among America's most highly prized painters. Kelly's hard-edged, colourful works regularly exchange hands for over a million dollars. However, this was not always the case. For much of his early career the artist was so short of funds he would turn to unusual source materials in order to make his work.
"Shortly after his return to the US in 1954, Kelly sent his friend Ralph Coburn his first collage made in New York," writes Tricia Y. Paik in our Ellsworth Kelly book. "Made with a postcard, he would later title it Gauloise Blue with Red Curve. He introduced an upside-down bell-shaped curve in red against a white ground."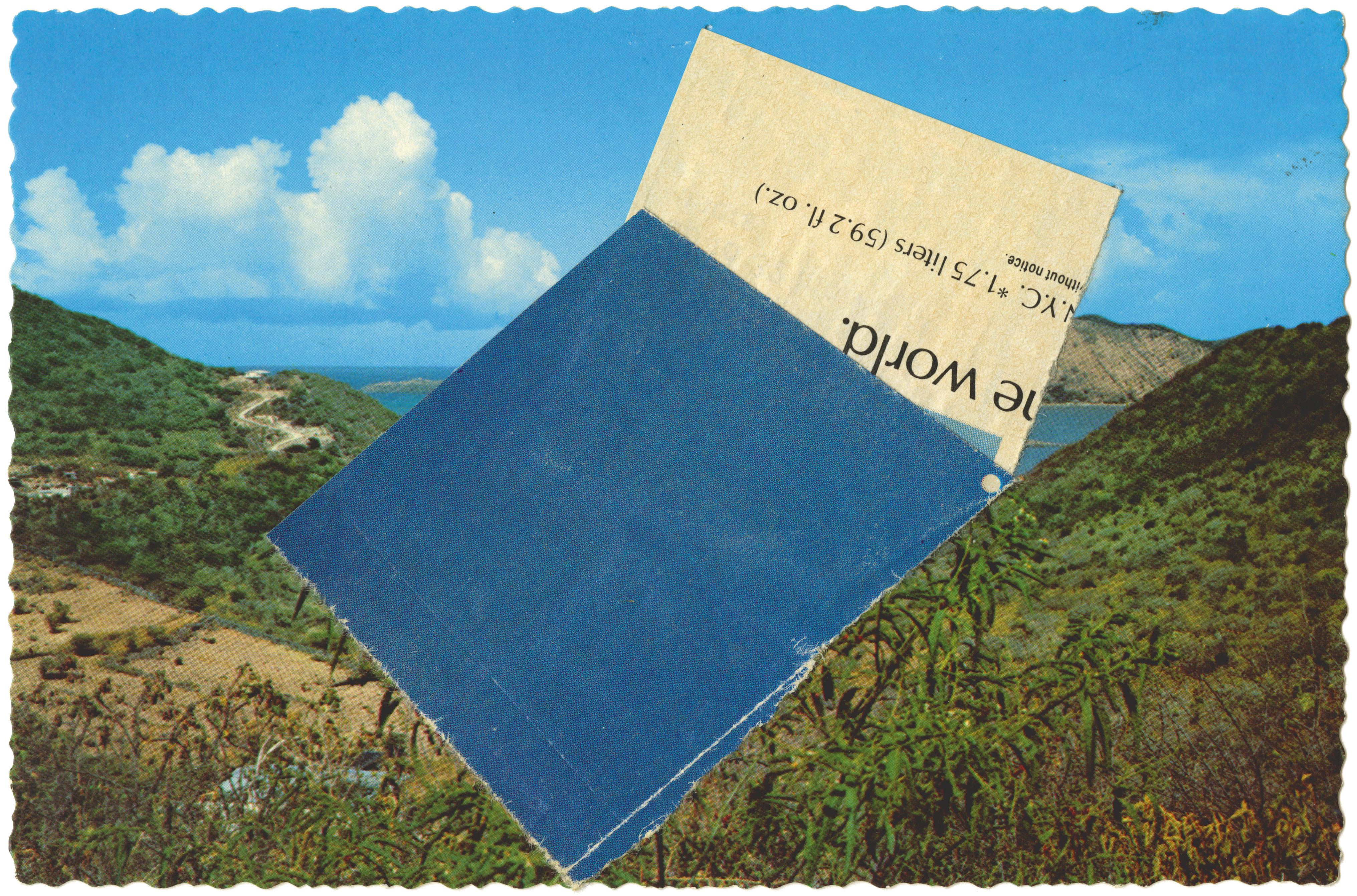 This was not his first collage; he created many glued-paper works while studying and working over in France during the late 1940s and early 1950s. However, this friendly bit of mail art did herald the beginning of Kelly's long-standing love of postcards.
"The small uniform dimensions of the postcard allowed for easy experimentation, whether in the studio or not," writes Paik. "Mass-produced and affordable, the postcard was an inexpensive option for a poor artist, and what began as playful experiments grew into a substantial artistic practice that lasted well over three decades."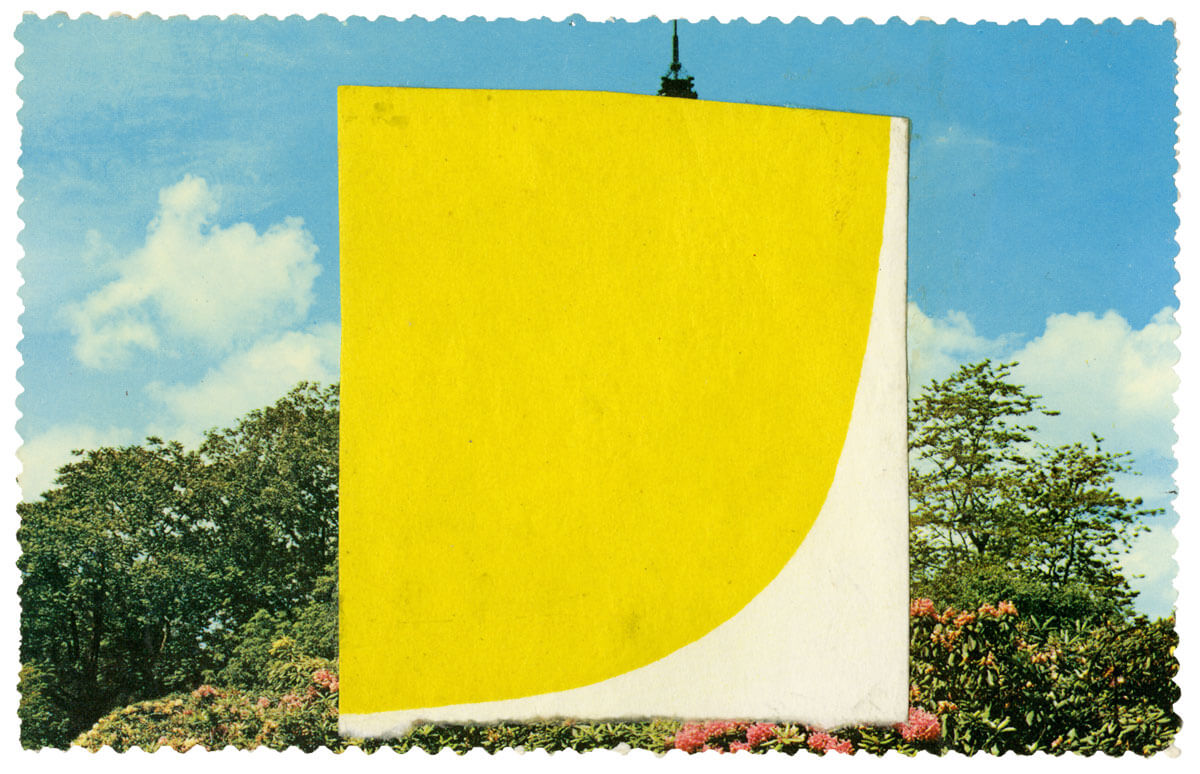 In 1957, Ellsworth reworked a postcard showing Coenties Slip, the shore-side Manhattan neighbourhood he and fellow avant-garde artists had colonised. In 1964, he traveled to Paris for his second solo exhibition at the city's Galerie Maeght, and made a postcard collage blocking out the spire of the Eiffel Tower; in 1974, he juxtaposed a black-and-white Marilyn Monroe against a full-colour beach scene.
Though he may have began using postcards as a cheap alternative to canvas, Kelly continued to utilise the form having found success, partly because they offered him access to simple everyday forms ripe for abstraction.
"As we move, looking at hundreds of different things, we see many different kinds of shapes," Kelly explained in 1991. "Roofs, walls, ceilings are all rectangles, but we don't see them that way. In reality they're very elusive forms. The way the view through the rungs of a chair changes when you move even the slightest bit - I want to capture some of that mystery in my work. In my paintings I'm not inventing; my ideas come from constantly investigating how things look."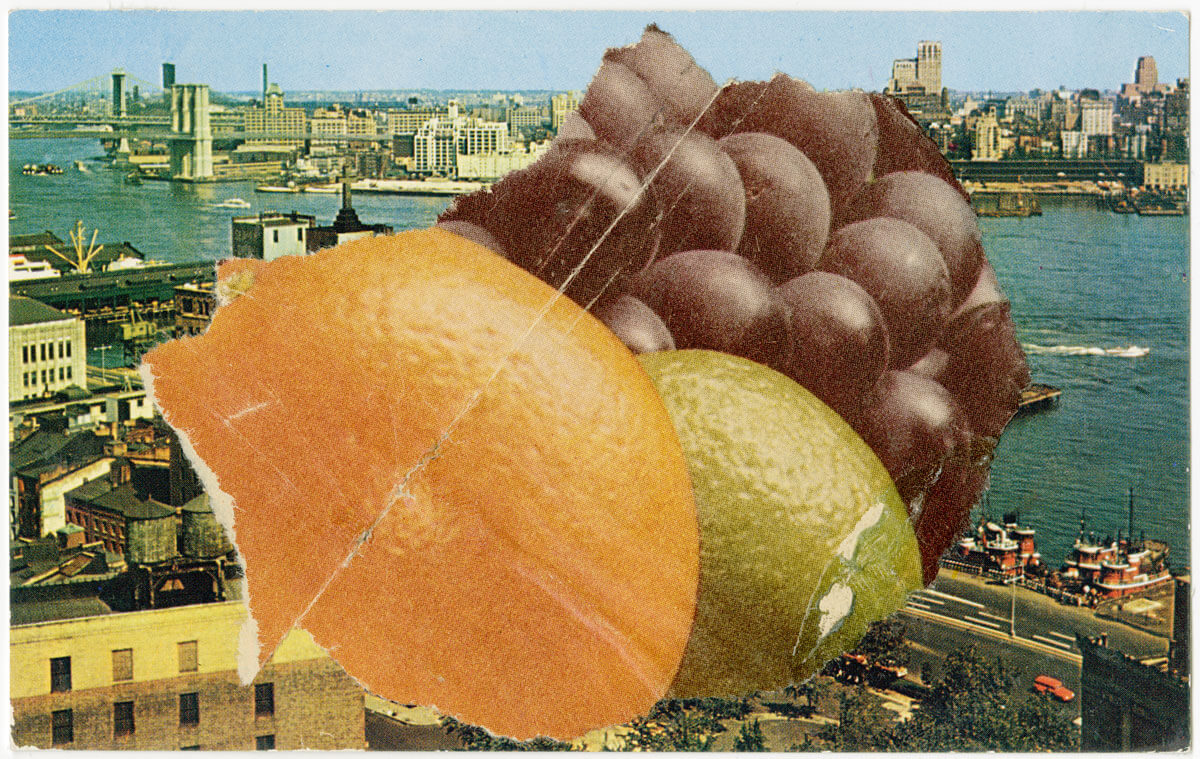 In postcards, Kelly found many of those forms, turning a few cents-worth of printed paper into valuable works, while also drawing in a new set of gray-market collectors. Although some US Postal Service officials refused to process Kelly's customized cards, other mailmen and women perhaps realised the value of Kelly's dinky works.
"I sent a lot of them out. I sent one to Leo [Castelli], Betty [Parsons], Henry [Geldzahler]," the artist recalled. "But then the postmen started to steal them. They warned me that they wouldn't send them so I would go to the post office and have them stamped and put them in an envelope."
A risky move for the postal worker, but a wise 'investment' nonetheless. To see more of Kelly's postcards and much else besides order a copy of our Ellsworth Kelly book here.