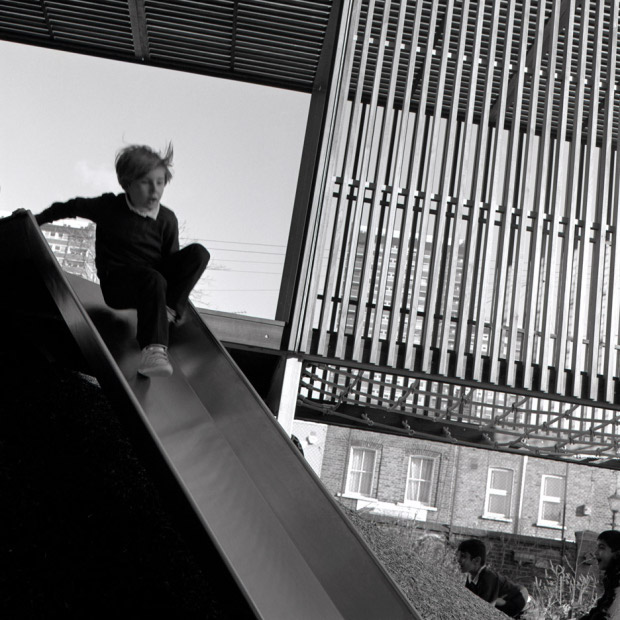 The London playground inspired by a Japanese photo
Look at these Hélène Binet images of Asif Khan's new playground inspired by a Rinko Kawauchi photograph
The British architect Asif Khan has a number of high-profile projects on at the moment, including his 2016 Serpentine summer house. However, he still finds time to work on less prominent commissions, such as a new playground for the Chisenhale Primary School, not far from the architect's practice in east London.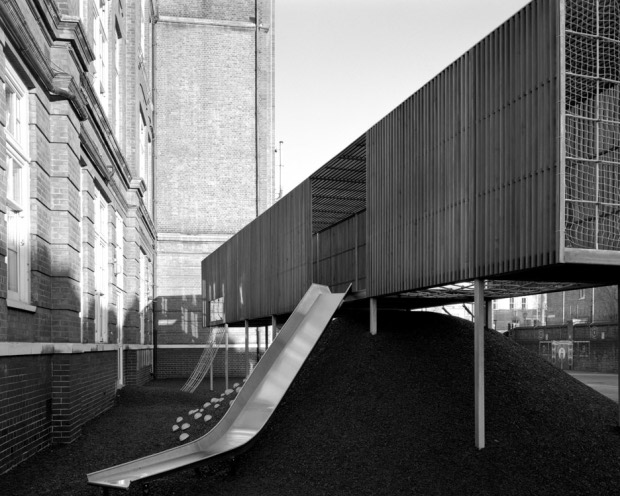 Kahn's brief was challenging. He had to increase the pupils' play area without intruding into the outdoor space required for the school's Physical Education classes, or blocking any of the Chisenhale's entrances.
His solution was simple. He and his practice built up, creating a 2.2 metre elevated deck, resting on a rubbery hill and linked by two slides.
The playground's supporting mound itself was inspired by a 2012 picture taken by the Japanese photographer Rinko Kawauchi, of a hillock of burning stubble in south-western Japan. Kahn and co. produced a model of the hillock using a 3D printer, to guide the playground's workmen, who fashioned a copy from recycled tyre rubber.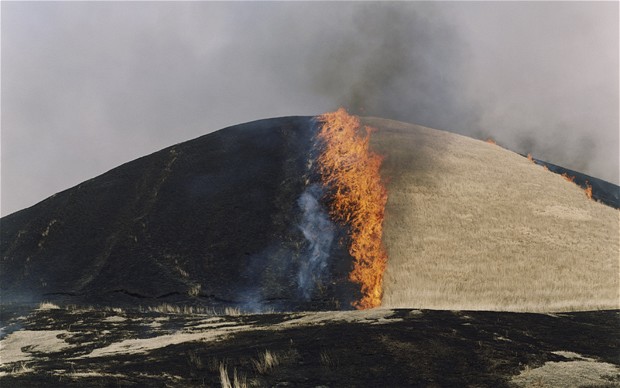 The rest of the structure is made from steel and wood, and was kept simple, to allow the school children to find their own games.
"We designed an inside and outside space where the kids can invent their own play," says the architect. "The plan stimulates the kids to move, but also creates quiet spaces where they can rest."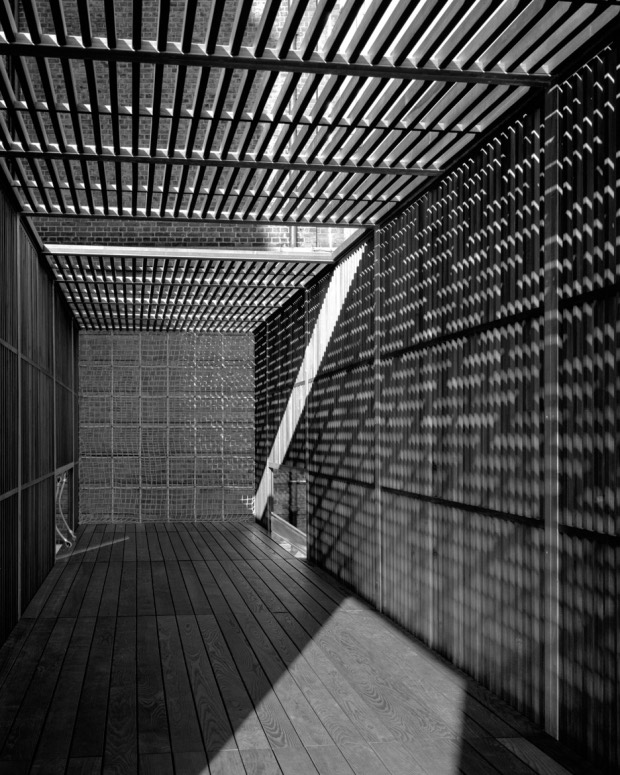 The structure has also inspired the great European architectural photographer Hélène Binet, who shot these wonderful images. To see more of Binet's work get Composing Space and Shooting Space and for more on Rinko Kawauchi get Vitamin Ph.