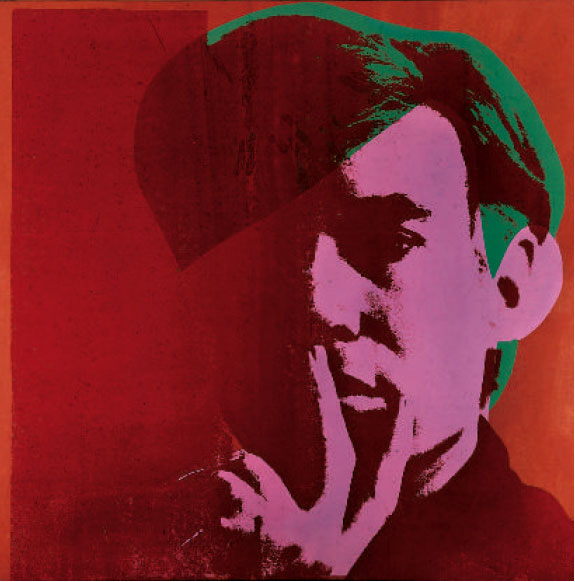 Andy Warhol would have been 90 today
To celebrate we take a look at how Andy's wildly differing self-portraits shaped his public persona and myth
Had he lived, Andy Warhol would have celebrated his 90th birthday today. A few artists of that age are, of course, still going strong - some of them, Alex Katz for one, continue to create great work.
Yet no other artist, at any age, could have done Warhol quite like Warhol. One of the many things that made this 20th century artist unique was his sense of the self. Nowhere is this more evident than in his self-portraits. Warhol, as Joseph D Ketner II argues in our Phaidon Focus book on the artist, did not simply create instantly accessible works of art. He also cultivated a persona that helped to spawn a new, bohemian subculture. And when it came to portraits of himself, Warhol was carefully constructing a public persona - right from the outset.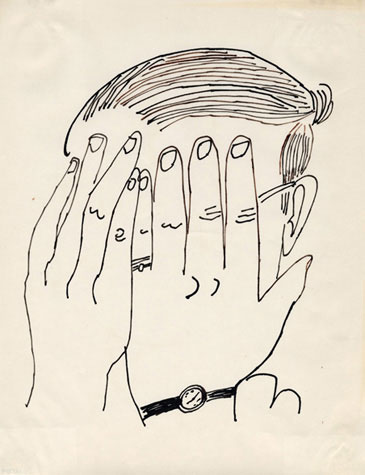 "In his earliest self-portraits from 1942 we see the youthful Andrew Warhola aspiring to master the rendering of his likeness. At this formative stage, the fledgling artist already demonstrates an ability in drawing, conveying his youthful energy and personality with an assurance of line around his eyes and lips that is seldom found in the world of a teenager.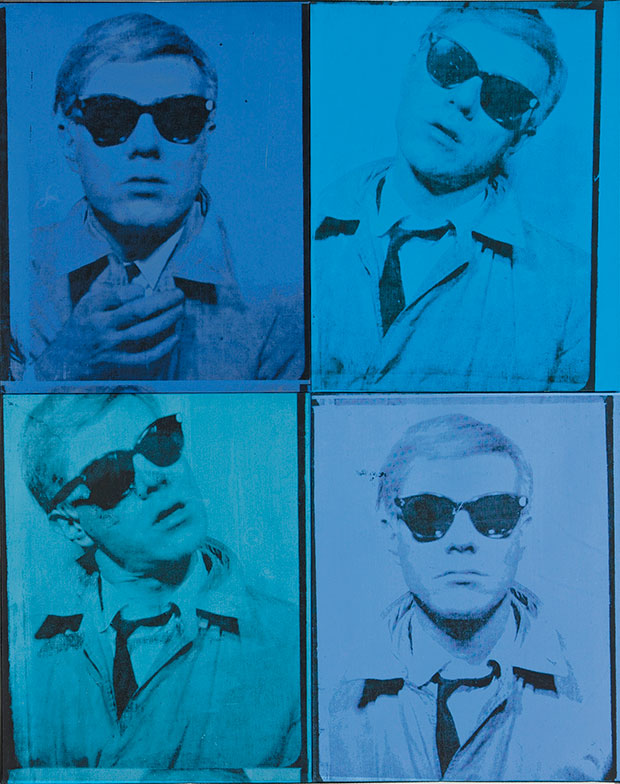 "In the rare self-portraits that he drew in the 1950s, during his years as a commercial artist, we see a shy man who hides his features from the viewer. Yet, when he achieves celebrity as a Pop star (1963-4) Warhol portrays himself with the confidence gained from his artistic success. Employing the photo booth as his portrait studio, the artist poses for the camera behind dark sunglasses with his tie loosened around his neck and wearing a trench coat in the guise of a gangster.
"For his second self-portrait, he removed his sunglasses, self confidently thrusted his jaw forwards and gazed directly into the eyes of the viewer. By 1967 he is established as the so-called 'Mum-Voyeur' whose art is a mirror of society, with his self-portrait, head in hand, one eye observing our actions, while the other is mysteriously hidden in shadow.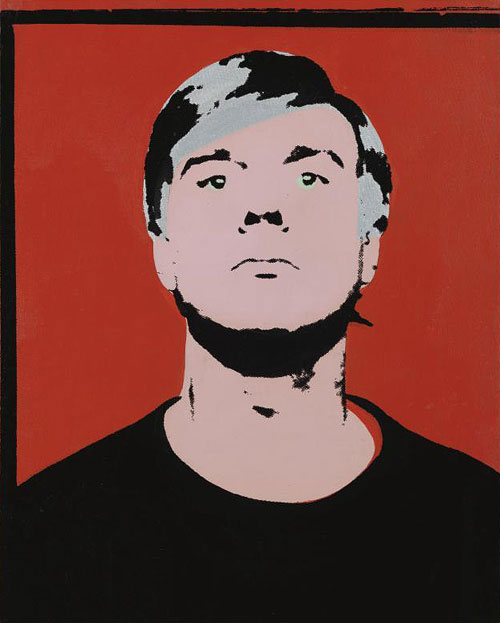 Immediately after Valerie Solanas's attempt to kill Warhol, he took Polaroids of his wounds and the fashion photographer Richard Avedon portrayed him in images that evoke the impression of the artist as a martyr (1969). Warhol painted no further self-portraits until he reached the age of fifty, in 1978. in these works, Warhol reveals a reflective soul, who is examining his career and evaluating the course of his life."
Nearly a decade later, Warhol produced another series of self-portraits, the fright wigs, which you can read more about here. Check out our Andy Warhol books in the store - there's one at pretty much every price point - both high and low. For the former, we suggest you take a look at our new Mini format of the very popular Giant Size. At a bigger price point and invaluable if you're lucky enough to be in a position to collect Andy's work, the latest version of our Andy Warhol Catalogue Raisonné (covering the years 1976-78) will prove invaluable - as will the others in that series covering Andy's earlier years.