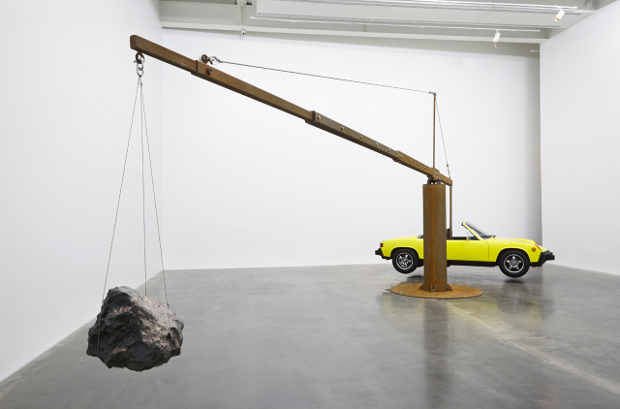 Chris Burden's guide to buying meteorites on Ebay
On the opening of his New York retrospective, the artist offered some choice insights into his work
Chris Burden is as articulate an artist as you'd wish to meet. The 66 year old said succinctly of his best-known work, Shoot (1971) – wherein a friend fired a bullet at him in a gallery - "being shot at is as American as apple pie."
So, we were delighted to read GalleristNY's interview with the artist, published to coincide with the opening of his New York retrospective, Extreme Measures, at the New Museum.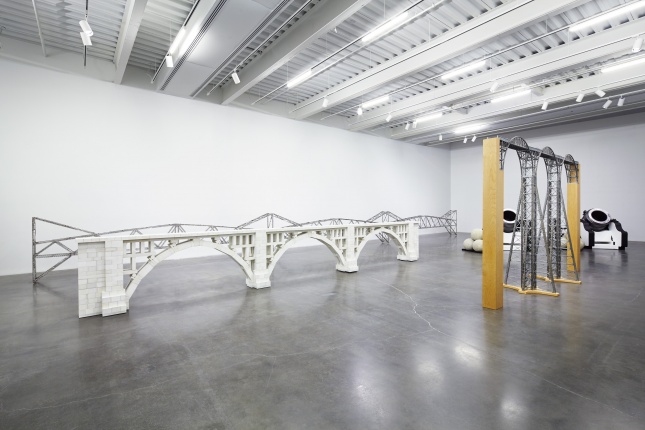 Burden begins by describing how he came across the meteorite that serves as a counterbalance to the sport scar in his new sculpture, Porch and Meteorite (2013).
"I was buying little ones and stuff, and all of a sudden I see this one, the biggest meteorite I had ever seen for sale," he told the site's editor Andrew Russeth, "and there was free shipping, you know? "What, a 400-pound meteorite? Free shipping? I've never seen one that big. So I bought the meteorite with no idea what I was going to do with it whatsoever, and then I started thinking."
These cogitations eventually lead to Burden pairing it with the 1974 Porsche 914, on the grounds that there was some kind of link between the metals contained in the rock and the refined, metalwork of the German car.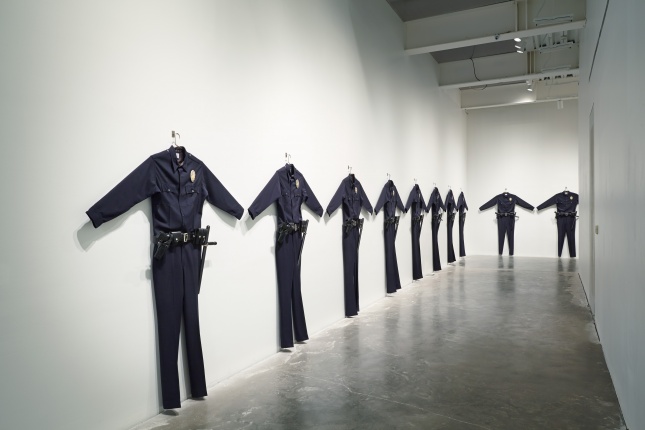 Yet the image of Burden browsing space debris online provides some insight his own taste for the big, the awe-inspiring and slightly macho, alloyed with a ratified artistic sensibility and a highly culture sense of time and place.
He says he still likes Shoot, admiring it for being "very clean in its execution"; he was, he says, able to make "a major work of art in such a small amount of time."
"My education was right on the cusp of when Minimalism started to be at its zenith, so that's what I was trained as, and that's how I got into performance art, really," Burden says. "It was a reductive attitude, to get down to the essence, to boil away the excess, the superfluous."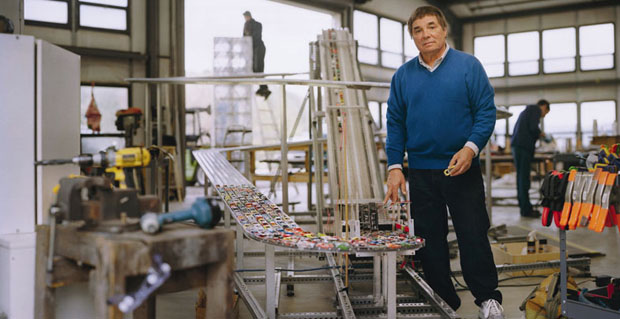 Few art historians could have put it better. In the piece, he also describes his initial plans to build a scaled-down city on the roof of the New Museum, and how he dreams of the day when he can build a fully automated sailing boat. It's a fascinating interview with an artist unafraid to pick apart his work. Read it in full here. To learn more about Burden's place within today's art world, please consider our books, The Artist's Body and Defining Contemporary Art.