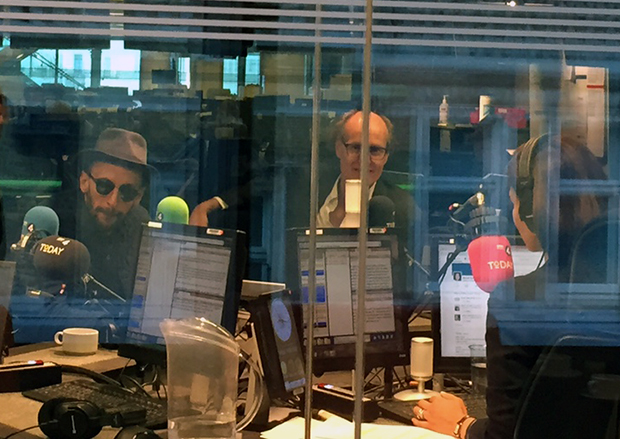 JR on Today (and last night)
After launching his book at a Notting Hill party last night, the artist tells the BBC how art can change the world
JR is having a big week. The artist, activist and Phaidon author launched his new book at Foyles on Charing Cross Rd and Koenig books at the Frieze Art Fair; hosted an exclusive party in Notting Hill, and still managed to make an appearance on BBC Radio 4's agenda-setting breakfast news programme, Today, this morning.
The artist told the show's presenter Justin Webb, and the BBC's Arts Editor Will Gompertz about his Face 2 Face project in Israel-Palestine, the importance social media plays in his work, and also answered the question posed in the title of his book, Can Art Change the World?
"If I can change the perception we have about the world, then we can change the world," he told the programme's seven million listeners.
It was a sentiment echoed by Gompertz who said that street art can be effective, "if it's good'. He went on to say that "JR's work is on an epic scale", adding that, by placing the work in the street as opposed to a gallery, artists can speak with "a different voice and use a different set of ideas.
"I think that does have a profound effect on how we see the world, and fits within the realm of social activism - where artists are not just trying to express themselves through visual culture, but also have something powerful and poignant to say."
The previous evening, JR was the star guest at a party held in his honour at film producer Sharon Harel-Cohen's house in Notting Hill. Cohen was an early collector of JR's and the guests included many of the upper echelons of the art world including, gallerists Emmanuel Perrotin, Dominique Lévy and Steve Lazarides, Christies' Senior VP Capera Ryan,as well as artists Harland Miller, José Parla, Magnum photographer Martin Parr, Design Museum architect John Pawson and the renowned art world lawyer and artist and artist estate representative John Silberman.
JR told us that the evening marked a "special moment" for him. "I was really waiting for the day when I could make a book that I was proud to share and gather all the works that I've done - and works I've done with other artists such as José Parla who's here tonight, we worked together in Cuba - and a lot of the collaborations I've done. I hope it gives the reader the idea that every single piece of work in the book has been made in collaboration. It takes many people to make it happen. And a lot of my work revolves around that idea that it's not only the work of one artist but it's the work of everybody heading in the same direction and wanting to share their vision."
In a short speech JR thanked Sharon Harel-Cohen, Phaidon, Paris gallerist Emmanuel Perrotin and gave a special shout out to Steve Lazarides, the London gallerist who was the first person to take a chance on JR. The artist joked: "he looks like a gangster but he's amazing! He's the first person who said I needed to make a show and present my work on the wall."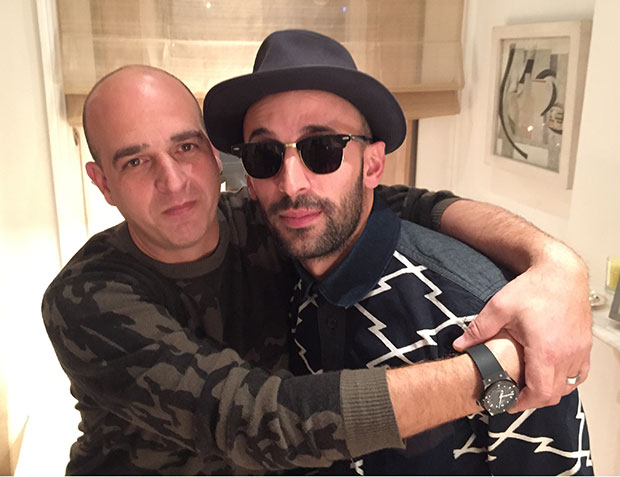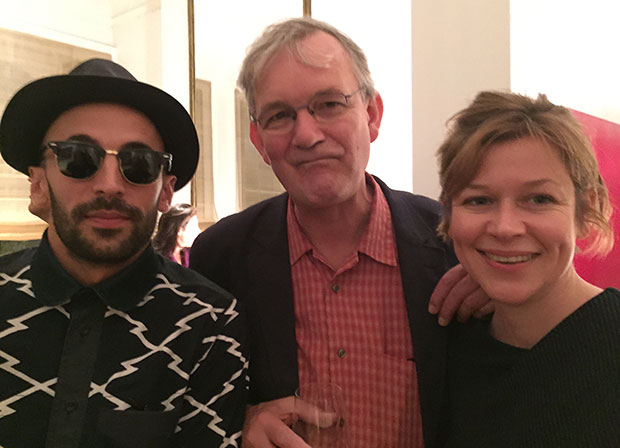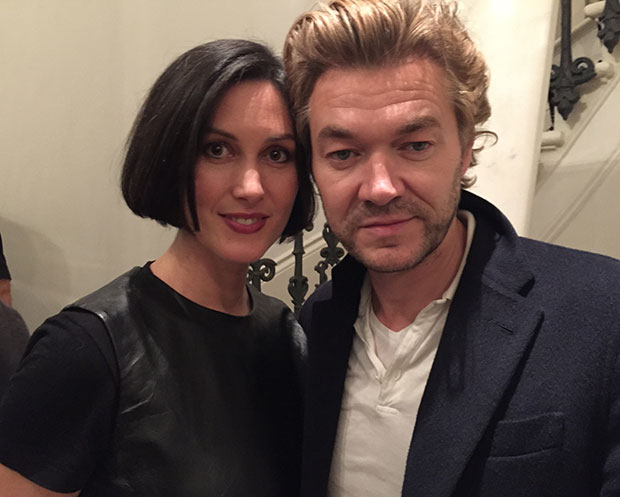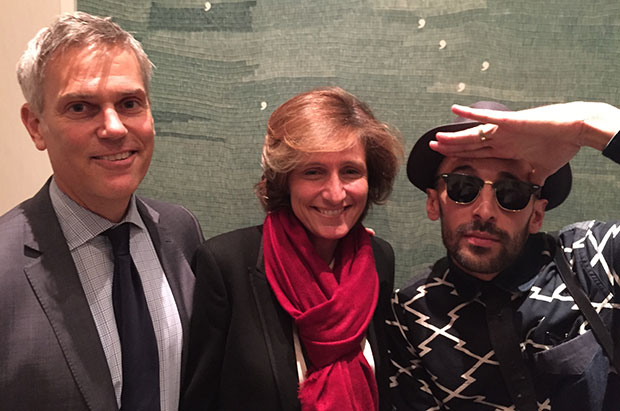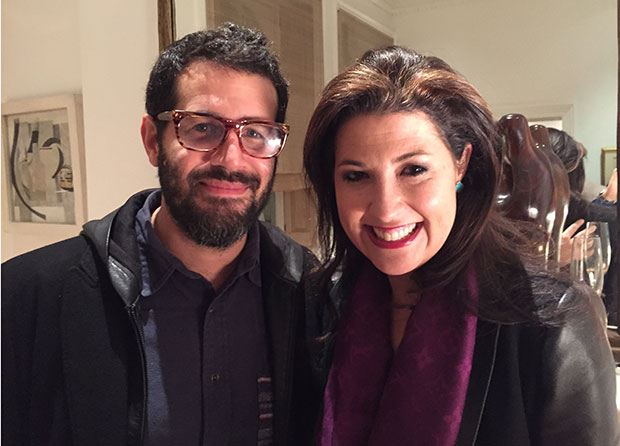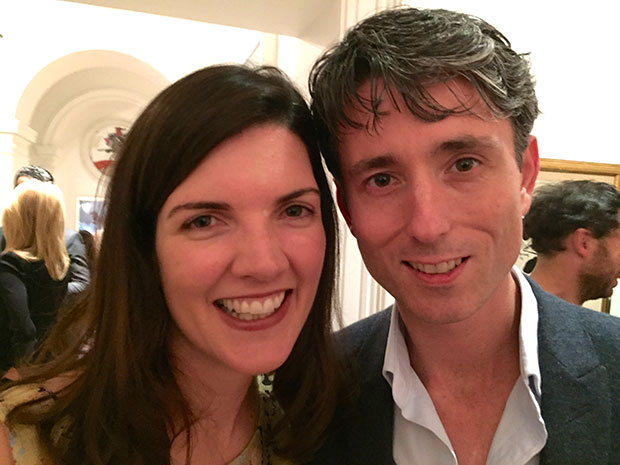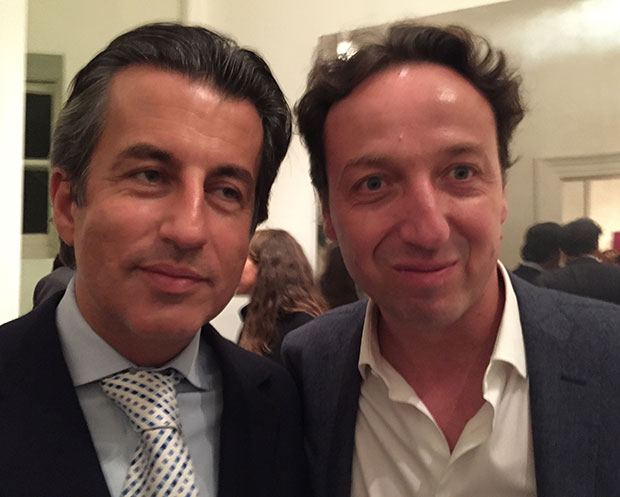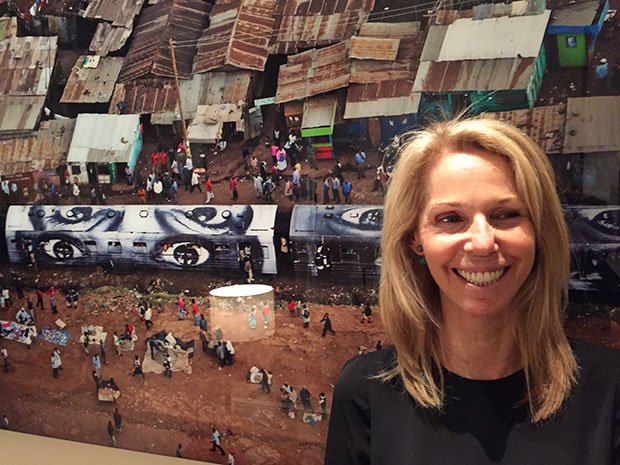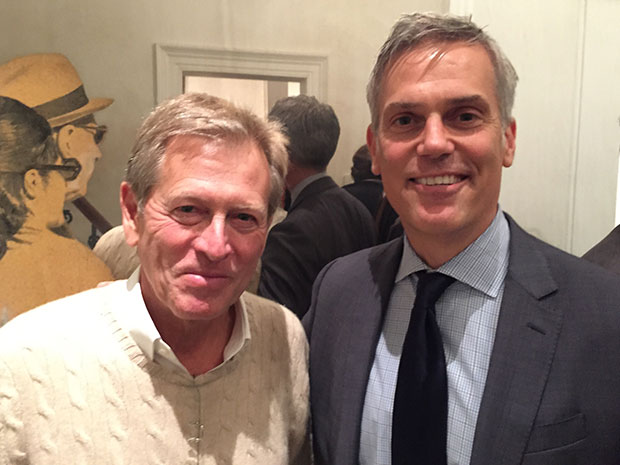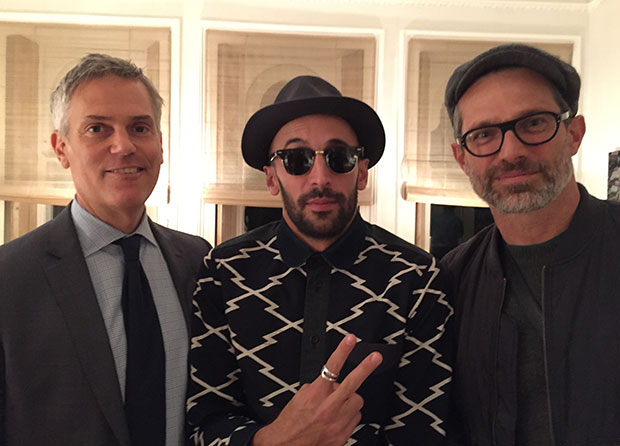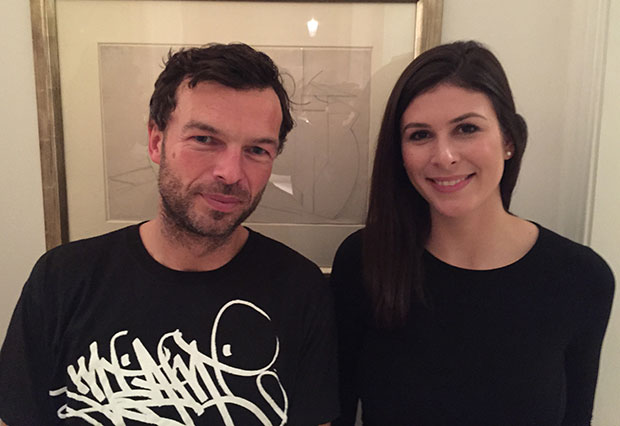 You can listen to JR's Today interview here; he's on at around the 8:55am point; and for greater insight into this important artist's life and work buy your copy of JR: Can Art Change The World here.