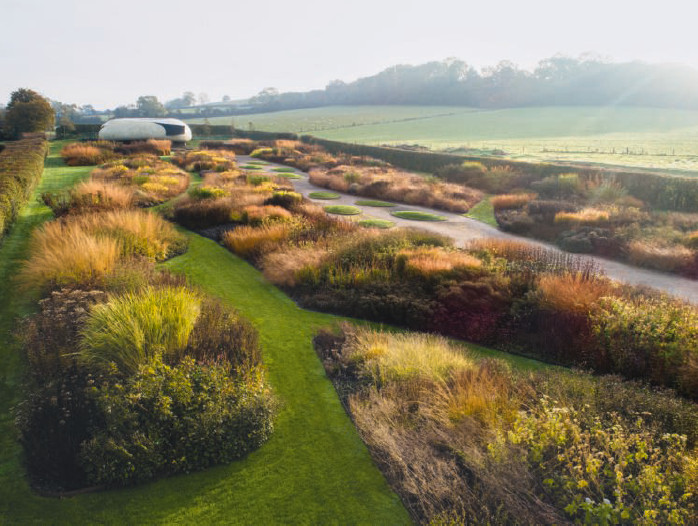 Go Wild and artful in the garden with Piet Oudolf
Wild: The Naturalistic Garden explains how this Dutch gardener has paired wild plantings with a deeply restrained sense of order
You could call Piet Oudolf green-fingered, though this prominent Dutch horticulturist is perfectly happy when his plants turn brown. "A plant is only worth growing if it looks good when it's dead," Noel Kingsbury quotes him as saying in his new book Wild: The Naturalistic Garden.
"The comment was made as a joke," Kingsbury explains in this overview of wild, contemporary gardening, "but it illustrates one of the reasons Oudolf's work has become so successful: he uses plants that have presence and character for months after their main flowering season is over. The designer's enormous success also owes much to the fact that his work bridges traditional ways of organising the spatial relations of plants and more naturalistic design. It is a stylized, carefully planned vision of a wild plant community."
Oudolf is known for his wild, novel approach to plants, and while he is justifiably recognised for his contributions to the 'urban naturalism' movement, with his work on the gardens for The High Line in New York, Kingsbury is quick to point out that the Dutchman didn't wholly invent this style of garden.
"In Europe, urban naturalism is exemplified by the heemparken ('home/habitat parks') of The Netherlands," the author explains, "public parks that use Dutch native plants in a naturalistic way. The heempark concept is one of the oldest in the world of nature-inspired planting, dating back to the 1930s and the life of Jacobus P. Thijsse, a teacher turned early environmental campaigner, and founder, in 1905, of the Society for the Preservation of Nature Monuments in the Netherlands."
Nonetheless, Oudolf remains one of wild gardening's key international proponents. Plenty of visitors to New York will have enjoyed his High Line gardens, but Kingsbury singles out Oudolf's work in the grounds of Hauser & Wirth Somerset in the UK as a truly noteworthy masterpiece. "This is planting design as art," says Kingsbury.
The gardener used around 100 different plantings in his Hauser & Wirth garden, and, as Kingsbury notes, "almost every plant used is either part of the same gene pool as its wild ancestors or, if not, is a cultivar selected for flower colour or some other distinct characteristic, and so has the same proportions and relations between leaf, stem and flower as its wild predecessors."
With such variety you might expect to see a great deal of detail and colour, yet you don't find these qualities here, the author explains.
The High Line, Manhattan, New York City, New York, USA. Designer: James Corner Field Operations, Diller Scoficio + Renfro, and Piet Oudolf. Photography by Claire Takacs
"The range of plants may be wide, but the range of visual stimuli is kept within bounds," he writes. "The senses are not overwhelmed, which means that subtleties of form and texture are more easily appreciated. In this way, the design's visual qualities are like a distillation of a natural habitat."
Indeed, this 'wild' Somerset garden is clearly ordered. "Plants are grouped into blocks in which many individuals of the same cultivar grow together, clearly separated from the neighbouring block," explains Kingsbury. "In this regard, the planting is relatively conventional, bearing little relationship to the work of most other naturalistic planting designers. Seen from afar, however, the impression is of flowing drifts of grasses and perennials, with everything repeated several times over. This repetition creates a subtle sense of rhythm and a strong sense of unity.
"As Oudolf describes it, 'this garden is meant to have a meadow feeling, nothing higher than the hips, but with a feeling of enclosure and intimacy from the taller, robust plants at the sides.' Movement is important, too, and enhances the meadow-like feel; by the end of the summer, most of the plants are tall enough to catch every breath of wind, so are almost never still."
"Inspired by natural growth forms and habitats, it is naturalistic," concludes Kingsbury, " but in its stylizing of nature it is but the beginning of our journey."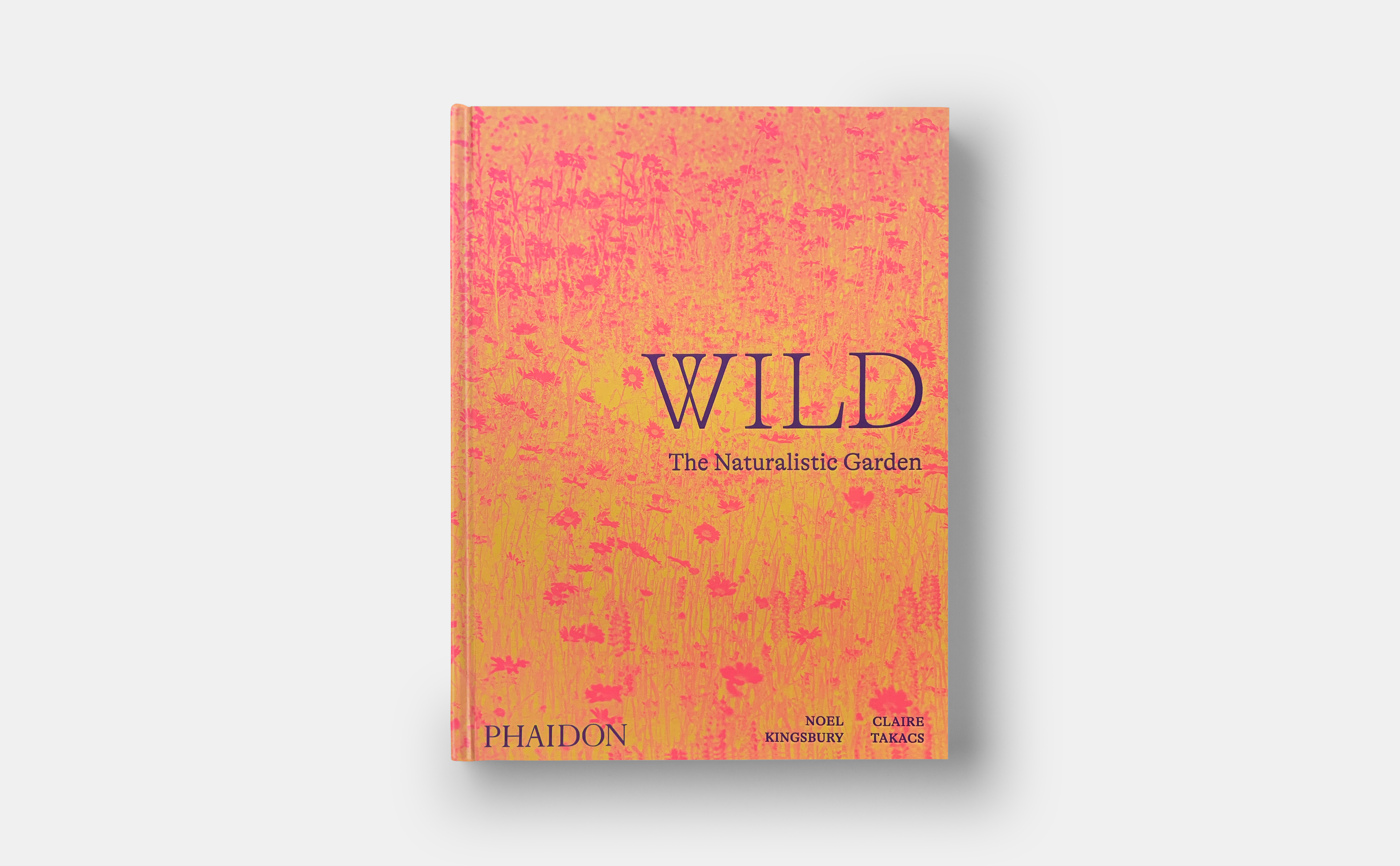 To see more of Oudolf's work as well as wild gardens by a wide array of gardeners, get a copy of Wild: The Naturalistic Garden here.