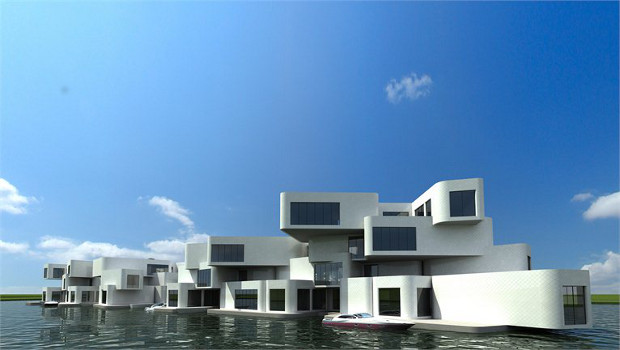 All aboard the floating Dutch apartment block
Waterstudio's Citadel block consists of 60 stylish homes floating in six feet of water near Rotterdam
If you want a building to float, Waterstudio are the go-to guys. They're based in the Netherlands, and led by architect Koen Olthuis, the so-called Floating Dutchman.
He and his team have already come up with a floating mosque, a star-shaped hotel in the sea off the Maldives, and a water-borne dragon in China.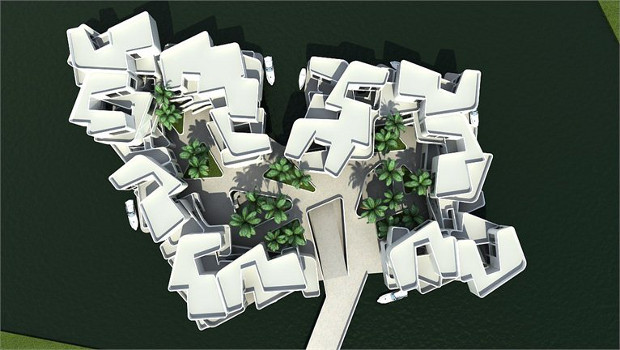 Now their Citadel apartment block is earmarked for a low-lying, drained area protected by dykes in their homeland. It is part of the New Water development in Naaldwijk near Rotterdam, where the architects are already putting up a villa.
Once the apartment complex is built, water will be allowed to flow back into the surrounds, up to a depth of six feet. Once this floods in, the whole block will float.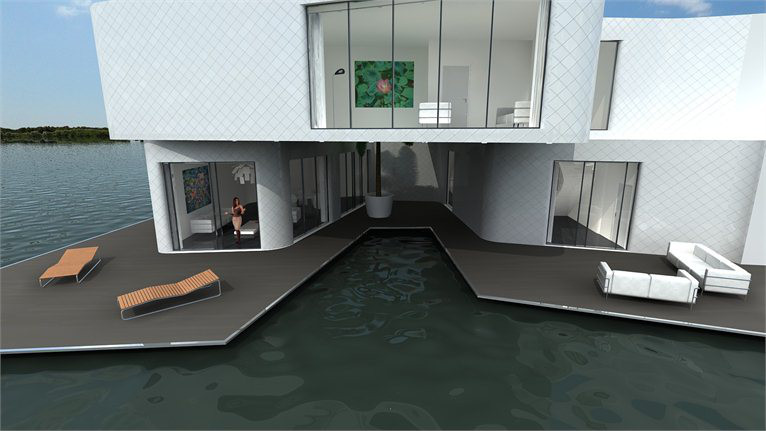 Starting on site next year, 180 modular elements will be formed into 60 stylish, light-weight homes around a central courtyard. Clad in aluminium they'll all sit on a main deck of concrete, which will also house the underground – meaning underwater - car park. This base also forms a bridge onto dry land. While the scheme will be light enough to float, it will be fairly stable; residents won't feel the motion of the water in their homes.
Indeed, these homes sound well appointed. Each will have its own outdoor space and a berth for a small boat. Greenhouses will be peppered between them, and there will be green roofs to boot. A future-proof development, then, in an era of rising sea levels. Find out more by going here. To learn more about new architectural developments around the world try our great app, the Phaidon Architecture Travel Guide, and for more on ecologically sound developments that might come our way in the next few decades, take a look at our new Jonathan Porritt book, The World We Made.