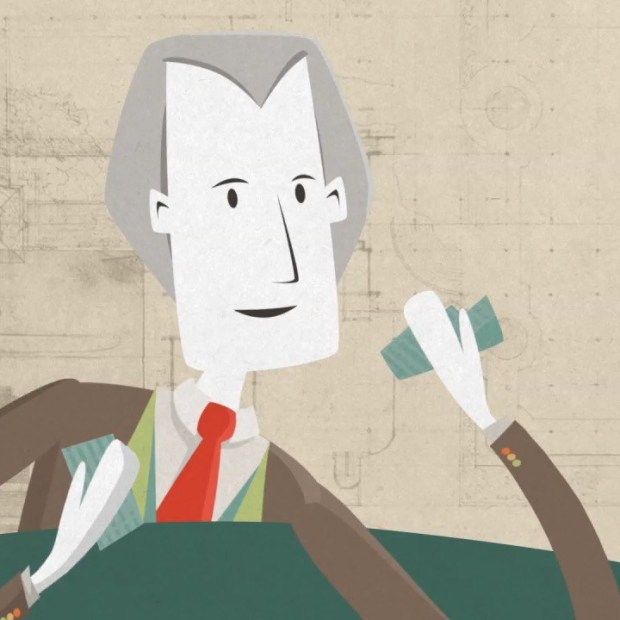 Animating Frank Lloyd Wright
Hear the great architect talk religion, nature and money, in this little-seen, newly animated 1957 interview
Frank Lloyd Wright's place within the American landscape remains largely intact, despite having died 57 years ago this April. His views, speech and other personal characteristics are, however, harder to recall.
Thankfully, a new clip from the animators Quoted Studio, brings Wright's opinionated, architectural voice back to life, as part of the US network PBS's Blank on Blank series of digital interview shorts.
The source material for this particular animation comes from a TV interview conducted by the US journalist and TV host Mike Wallace in New York for ABC in 1957, when the architect was 90 and only had a couple more years to live.
In those days, TV was broadcast live, and often went unrecorded. Fortunately, many of Wallce's interviews were committed to kinescope, and these film canisters were later donated to the University of Texas at Austin, which has digitized the archive, allowing Quoted Studio to set this lively dialogue to a new visual accompaniment.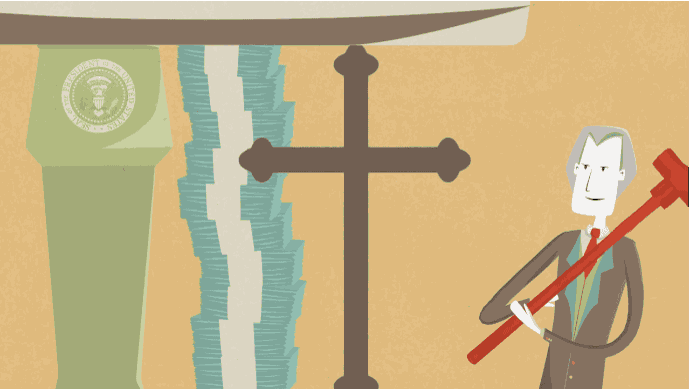 Despite his age, Wright, insisted that, had he 15 more years to live, he could entirely change US architecture. Having completed an estimated 769 buildings, he tells Wallace, "it's quite easy for me to shake them out of my sleeves."
Wright is unimpressed by the tower blocks of New York City, seeing them as nothing more than "a race for rent", and defends his own designs for the city's Guggenheim museum, then under construction in Manhattan, which detractors had compared to washing machine.
Many of his positions he espouses remain popular among today's architectural community, such as a preference for natural forms that fit into the landscape, and a belief that good architecture can change people's lives, without unduly interfering with the way those lives are lived.
He's more controversial when it comes to religion, dismissing most ecclesiastical architecture unimpressive. When Wallace says he experiences a feeling of reverence when walking into St Patrick's Cathedral in New York City, Wright asks, "are you sure it isn't an inferiority complex?", adding later that "nature is my church."
You can watch the full clip above and listen to an extended version of the dialogue below. For more on Frank Lloyd Wright take a look at our books, and for some church architecture that may have met with Frank's approval, consider Sacred Spaces.