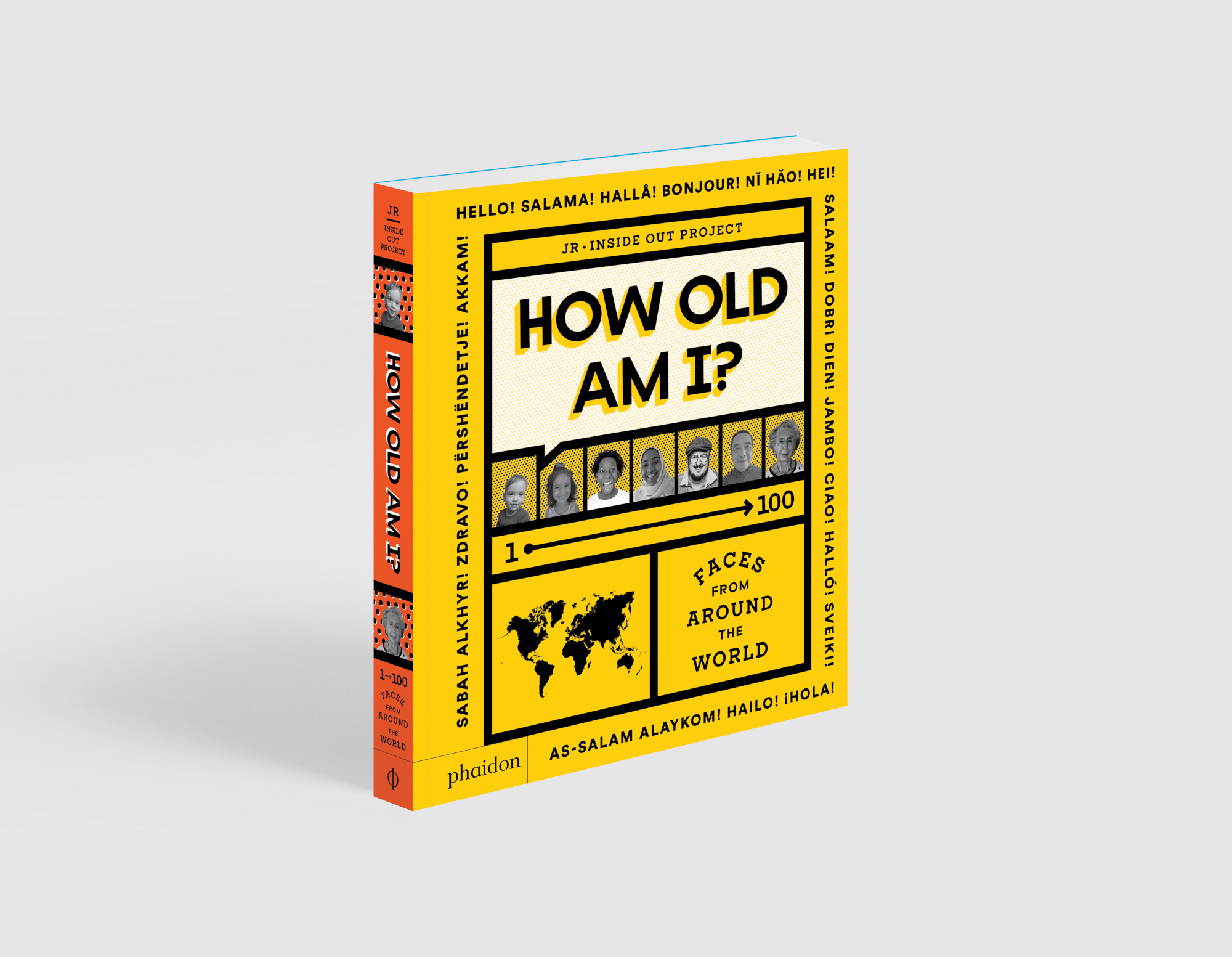 All you need to know about JR's new book How Old Am I?
The artist's new book for children lets young readers understand age, with profiles of people around the world, aged one to 100.
Not many people know exactly what JR looks like under that hat and those shades, but, thanks to his work, plenty of people can now recognise the faces of once anonymous groups. The enigmatic French artist and activist has staged numerous large-scale public installations, pasting up the faces of a wide range of once unseen communities, such as informal immigrants in the US; the excluded and stigmatised kids of the Parisian suburbs; and the hardworking women who help Brazil's favelas stick together.
His 2019 children's book, Wrinkles, introduced the faces of the very old to the very young, with crisp, monochromatic pictures and brief, yet touching life stories, enabling early readers to gain a deeper understanding of senior citizens from across the globe.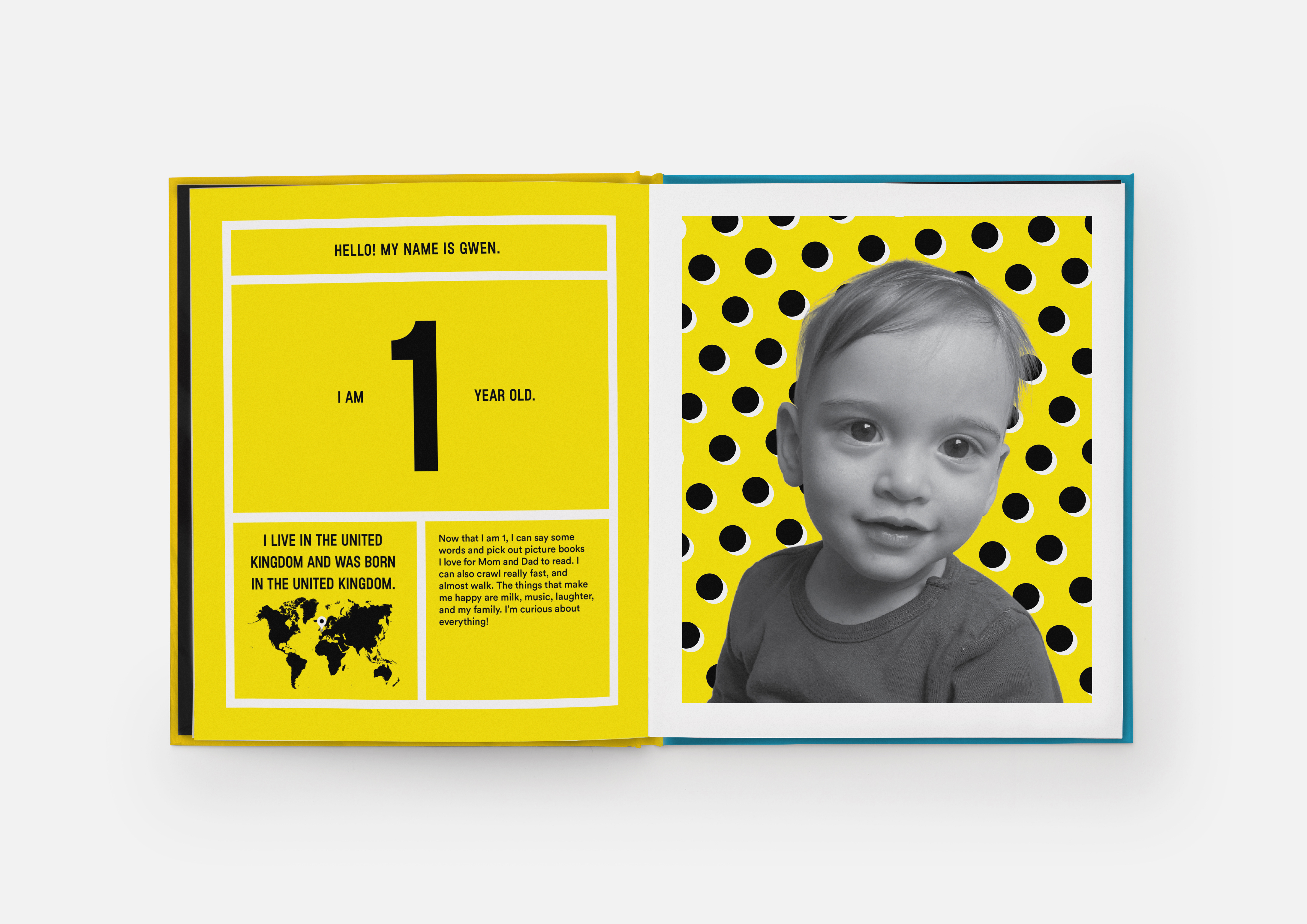 This spring, JR and his co-author Julie Pugeat are back again, this time taking in a far wider range of ages. This new book, How Old Am I?, profiles 100 people from around the world in numerical order, from a one-year-old to a 100-year-old. JR's beautiful black-and-white photos let kids aged 4-8 gain visual insight into how the appearance of a teenager might differ from, say, a parent or a grandparent, while Pugeat's read-aloud texts detail each individual's personal experiences, wishes, memories, and emotions, leaving readers with an appreciation and understanding of life's gifts and challenges, as well as a good grasp of the ageing process.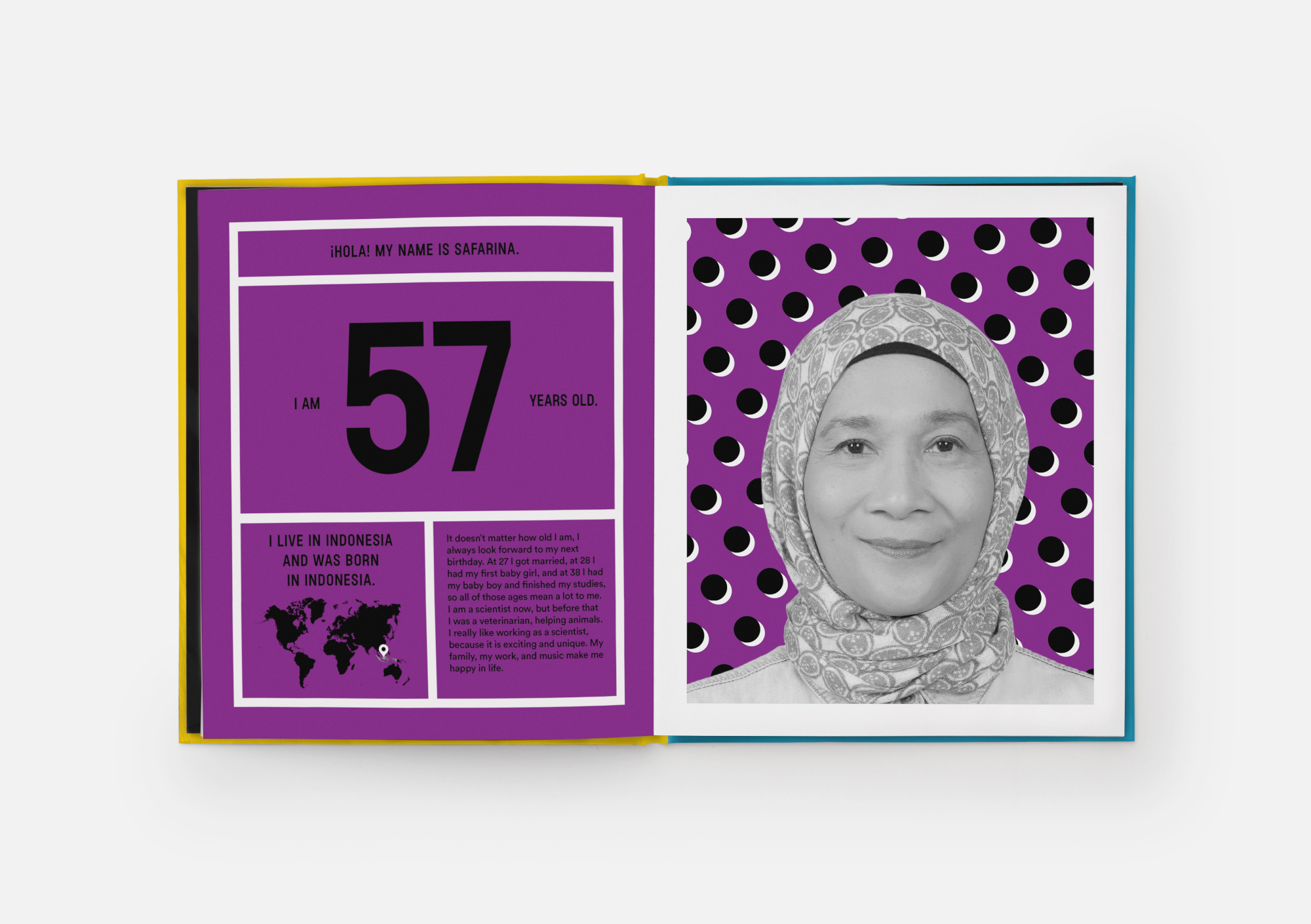 The entire globe is covered, from El Salvador to South Korea, Barbados to Zimbabwe. The book is an easy read for both parents and early learners, and makes for a great conversation starter about where kids were born, where they want to grow up, and who they might want to be when they get older.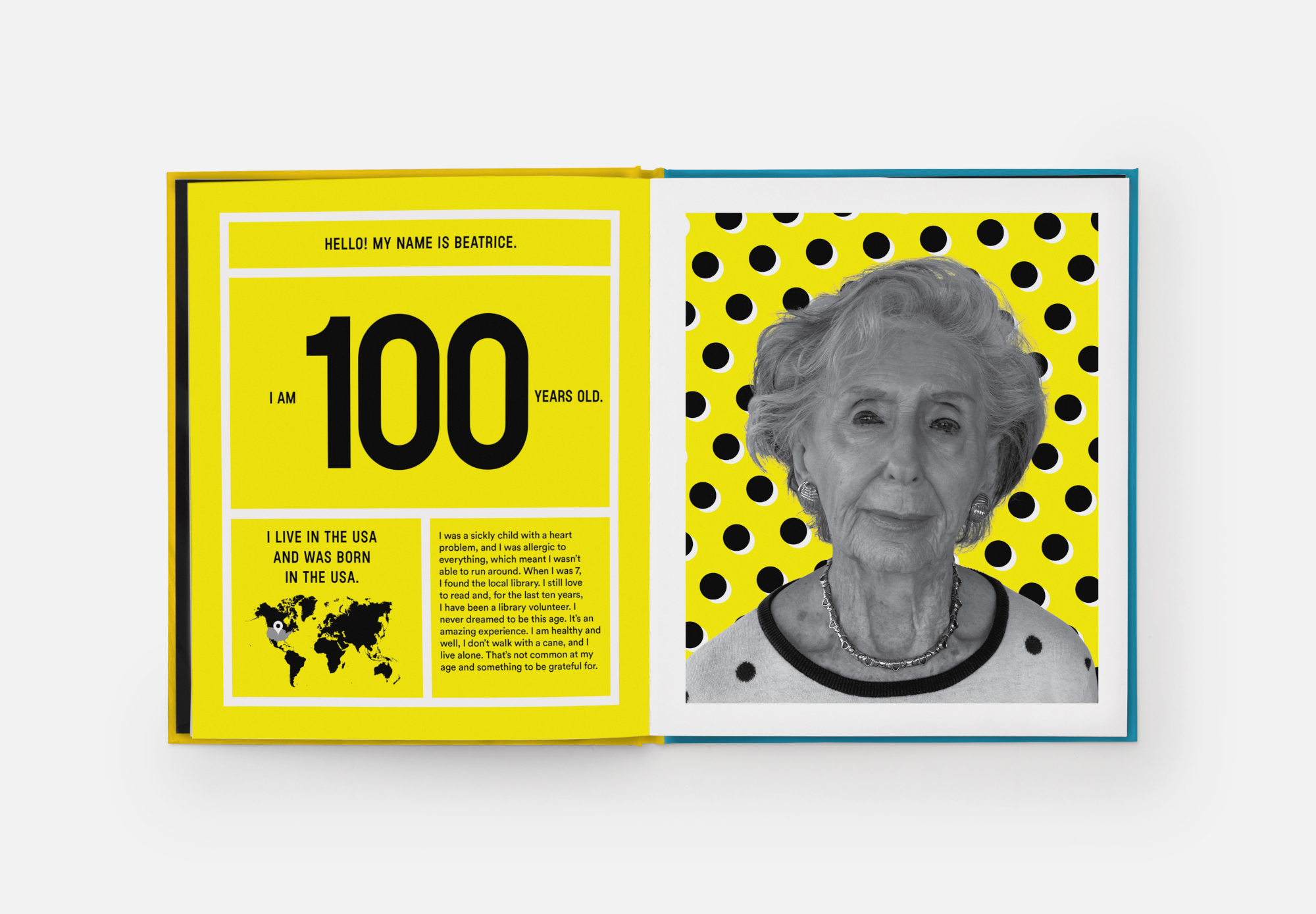 Gallery-going families will appreciate the way in which How Old Are You? forms part of Inside Out, JR's ongoing public art and activism project, which has enabled hundreds of communities to photograph, print off and paste up their faces around the world. Yet every reader, young and old, will love the way the book demonstrates how age is much more than just a number. To find out more and order your copy, go here.