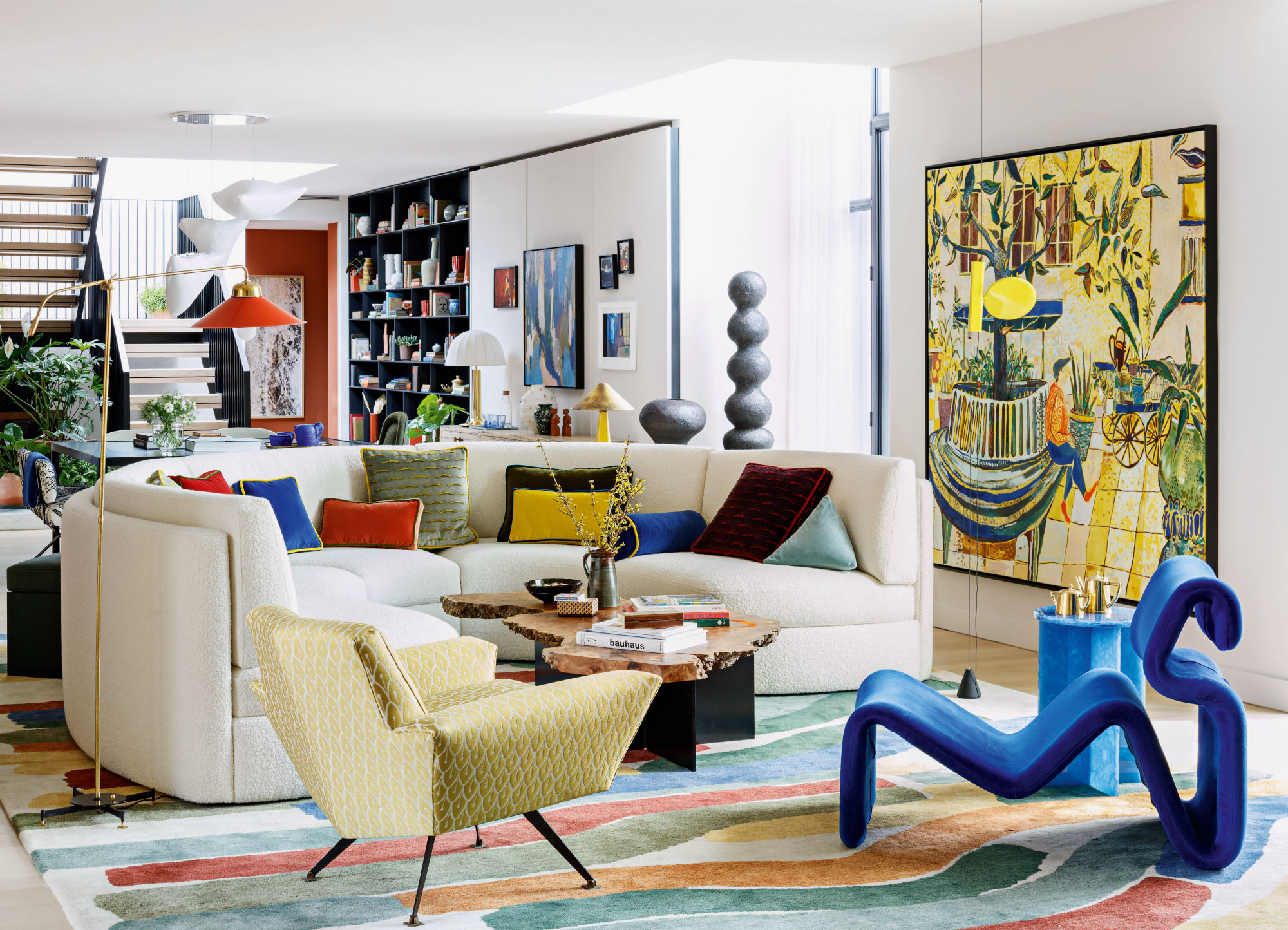 Artfulness By Design
Our overview of contemporary interior designers demonstrates the way today's practitioners work photographs, sculptures and paintings into their artful interiors
Today, home is where the art is. As William Norwich, Phaidon's commissioning editor for fashion and interior design, writes in the introduction to By Design: The World's Best Contemporary Interior Designers, "the psychological deprivations engendered by the industrial and the postindustrial age—the time away from nature, the social conformities, combined with the exhausting distractions of the computer age— that make us want more. To not go within, within the depths of the possibilities of our interior spaces, is to go without."
Of course, how those transcendental elements are introduced into our interior spaces varies from designer to designer. However, quite a few talented practices and individuals in our new book pair great furniture and pigment schemes with equally sublime paintings, photographs, sculptures and other works of fine art.
Consider the work of Sophie Ashby of London's Studio Ashby. "The designer has a sharp eye for combining antiques and modern furniture with striking photography and contemporary 'world art' to fashion dream interiors for others," explains the text beside her entry in By Design "In 2017 Ashby was commissioned to make over the Robertson Small Hotel, a ten ­bedroom luxury bolt­hole on South Africa's Western Cape. Ashby—an enthusiastic aesthete with a particular fascination for contemporary African art—brought her expertise to the period property, adorning its walls with a custom collection of works by local artists. This emphasis on regional character continues throughout, as Ashby mirrored elements of the breathtaking terrain with an earthy palette and organic textures that transition guests from indoors to out.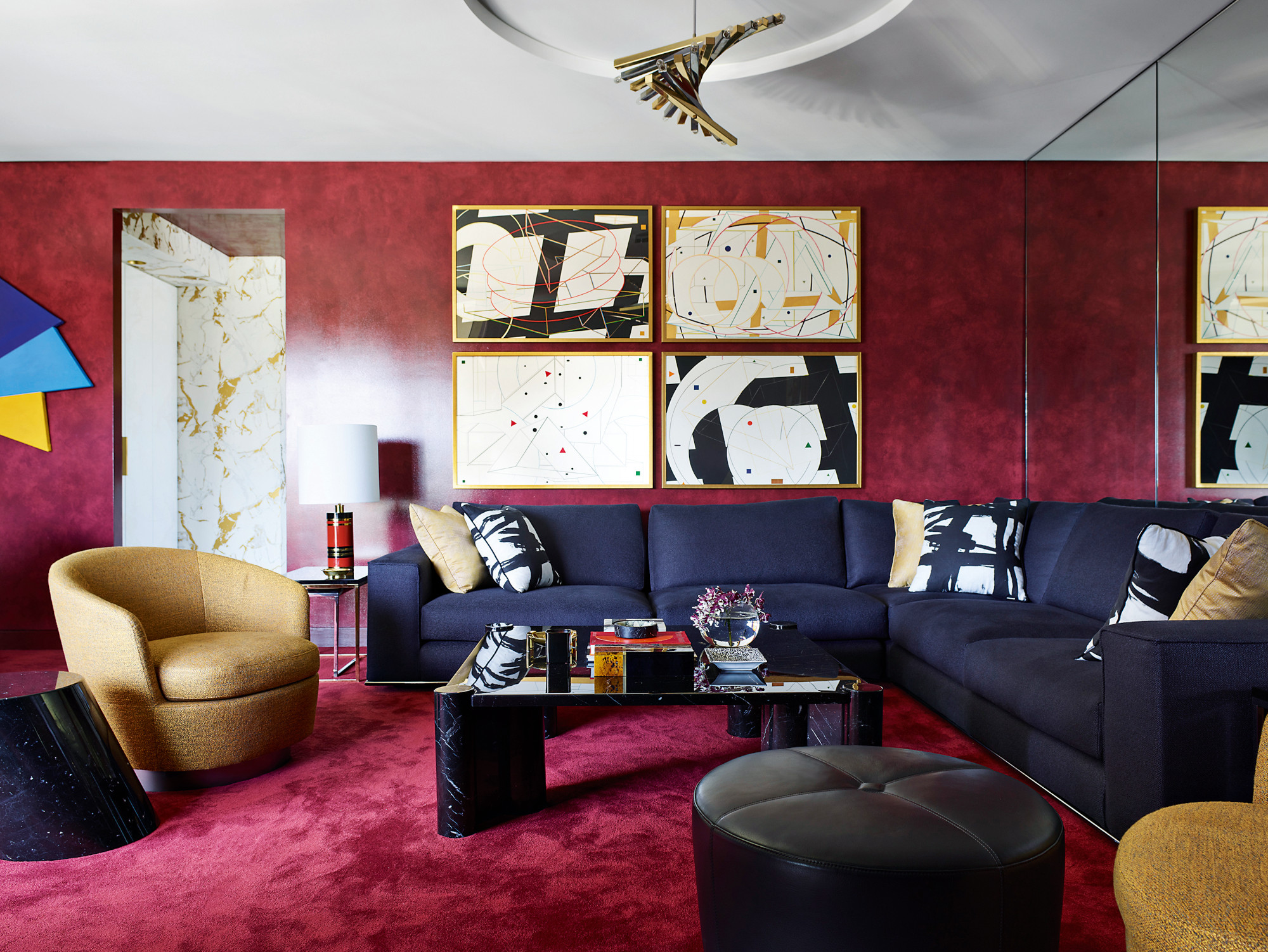 "Another residential commission led to the penthouse at London's upscale Floral Court development being transformed into a boldly captivating space, with unique pieces that included a burr elm coffee table and a dining table with dried flowers arranged beneath its glass surface."
Like minded designers in the book hold back some of the best works for themselves. Consider the award-winning Sydney designer Greg Natale, who has been creating flamboyant, rich interiors for nearly twenty-five years.
"With its blood-red glazed walls, adorned with vintage treasures and contemporary art by the likes of American Pop artist Keith Haring, Natale's own apartment is a seductive bedecked space," notes our book. "Now on its third interior redesign, the sumptuous apartment, in Sydney's iconic Horizon building has a dramatic, yet intimate, feel, which reflects Natale's interior design identity and the alluring worlds he likes to recreate. The rich maroon walls are matched by rich carpets of the same shade and accented by gold lighting, conjuring up a sense of old-fashioned, star-studded Hollywood movie premieres."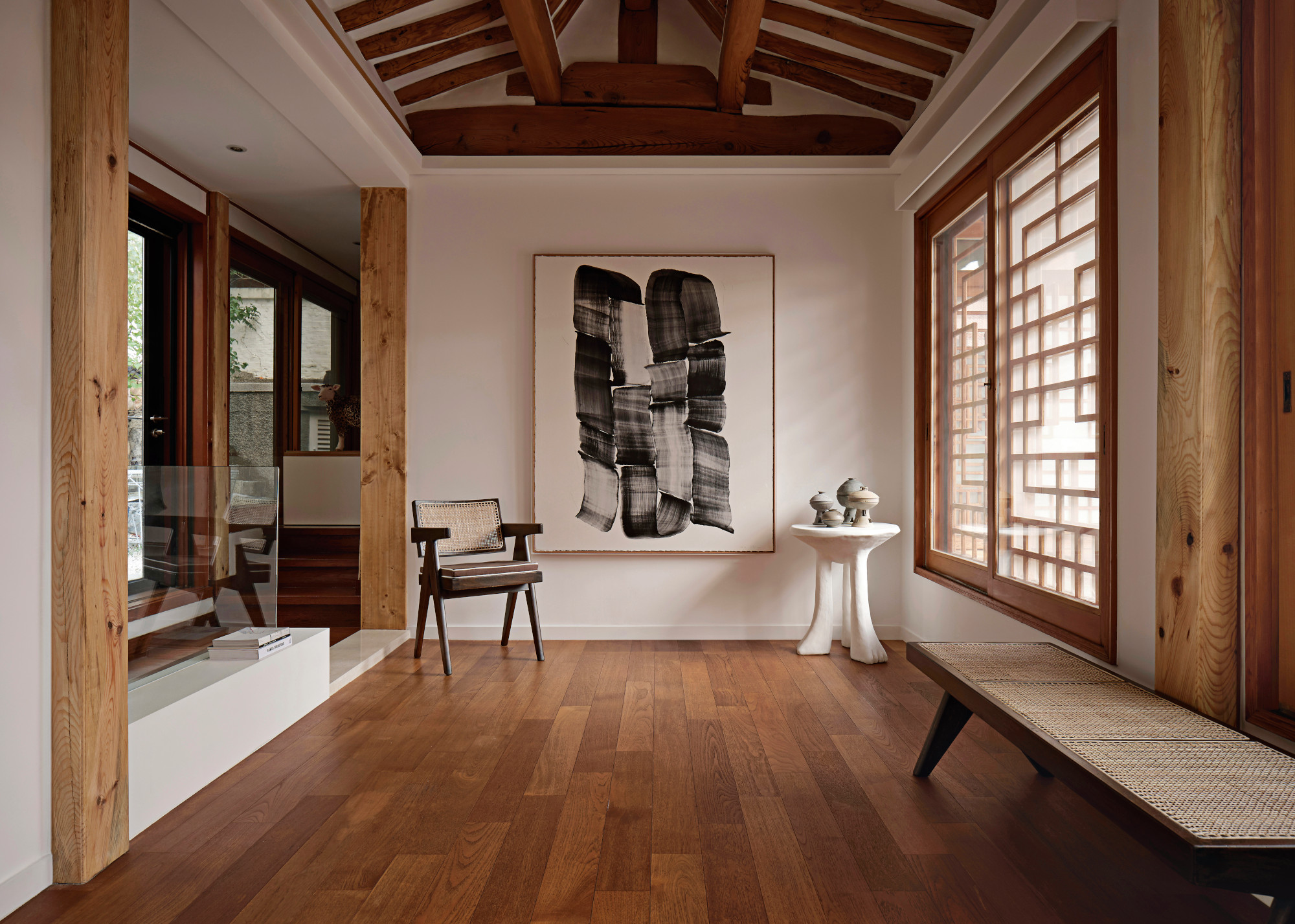 Of course, Natale isn't alone in his love of Pop. The star American decorator Martyn Lawrence Bullard specialises in a glamorous gallery-like allure. His own home, the Villa Grigio in Palm Springs, California, was built in the 1960s by James McNaughton, and is "one of the Modernist houses that sprang up in the desert for celebrities seeking a retreat," explains our book. "Bullard retained this ethos, but reimagined it as something far removed from the house where Hugh Hefner once partied. "The living room's zebra-skin rugs once carpeted Andy Warhol's Factory, and the yellow background of a Jean-Michel Basquiat painting draws the eye in the black-and-white main bedroom."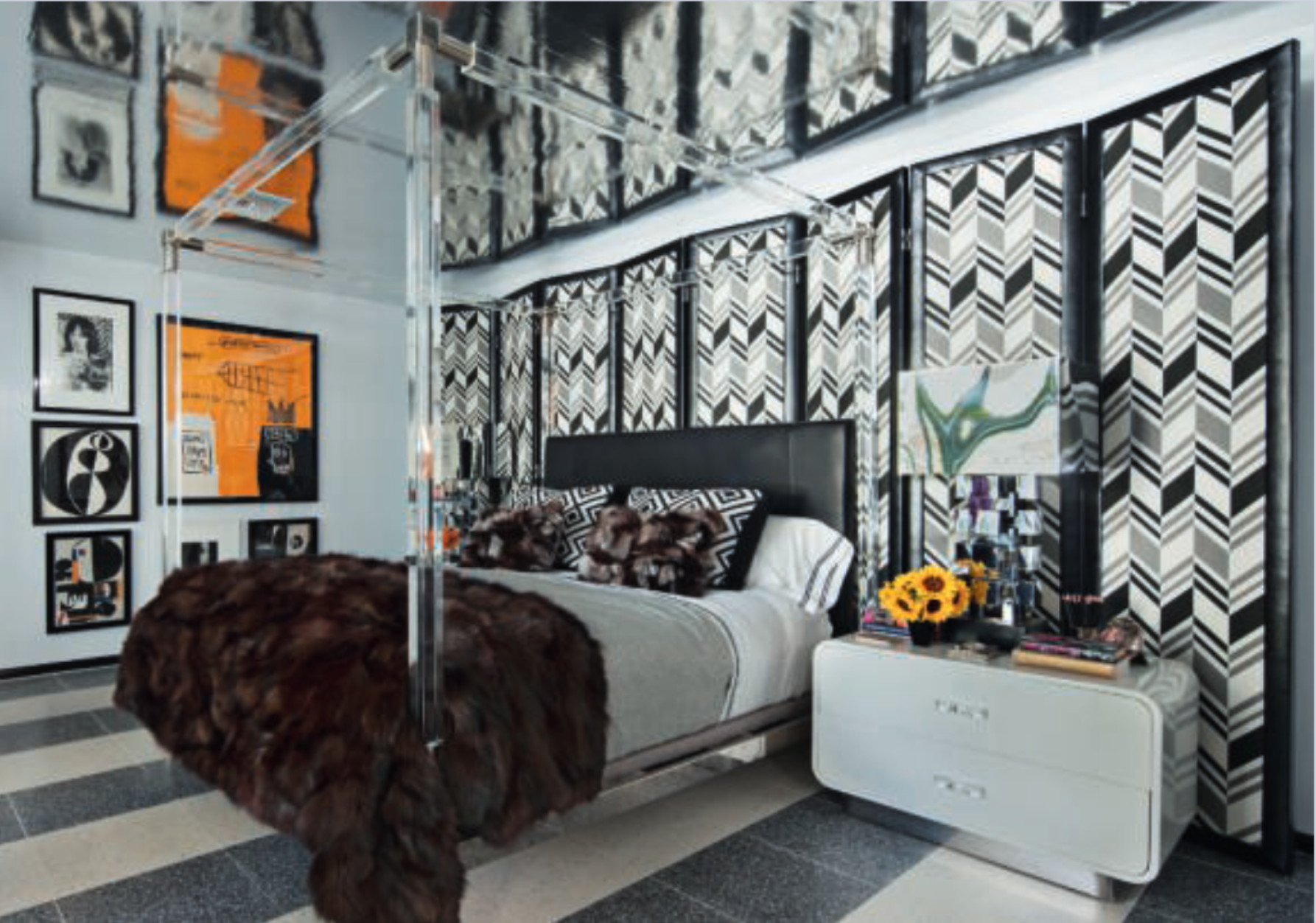 In Seoul, meanwhile, Korean rising star Teo Yang has updated a conventional home with some caefully chosen, locally produced, art. "After purchasing the _hanok_—a low-rise, traditional wooden house built around a central courtyard—Yang carefully renovated the space with deference to its historic features," explains our book. "Vaulted wooden beams and intricate geometric patterns on the sliding doors complement Yang's impressive collection of Asian art and artifacts."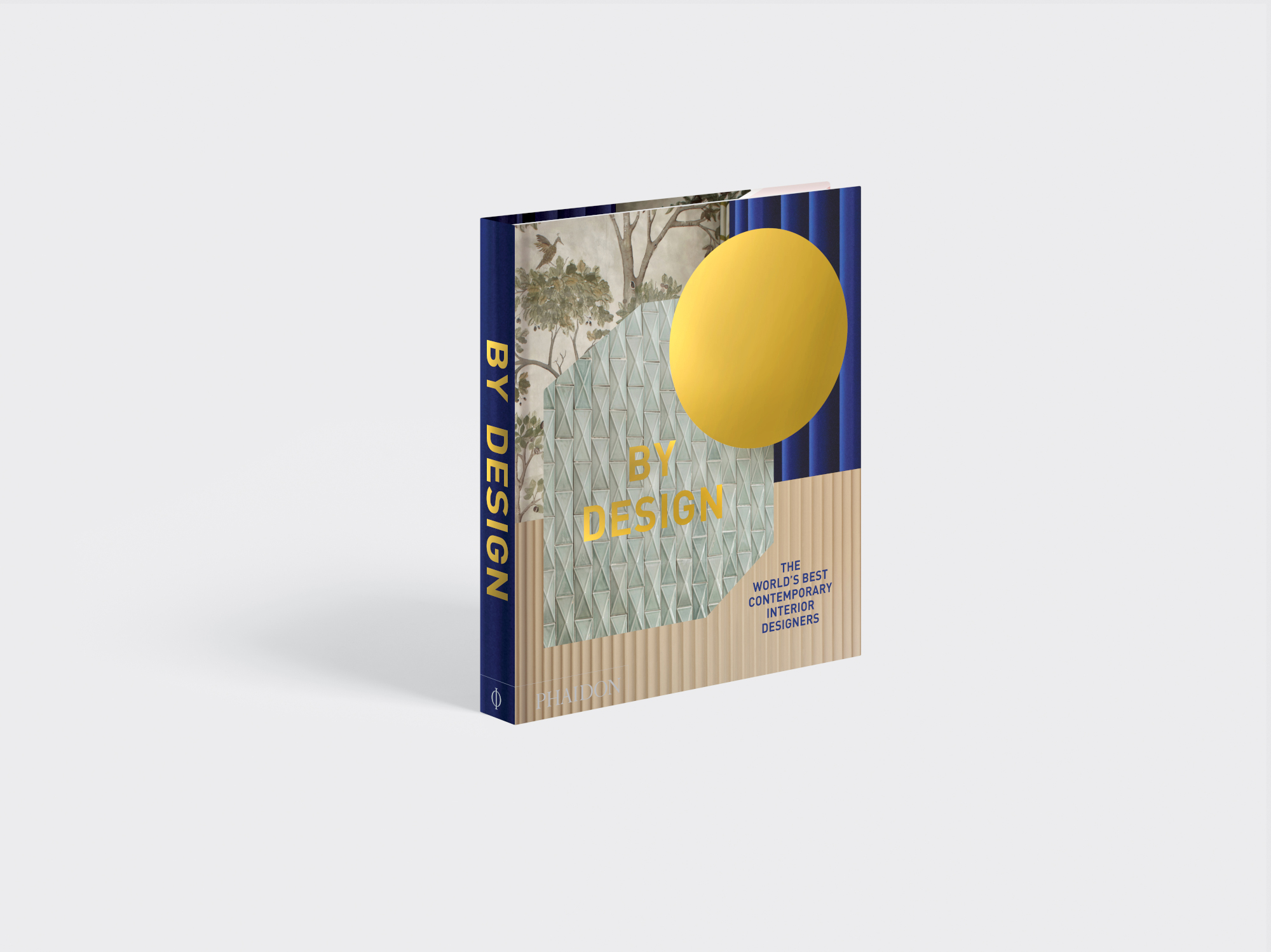 Want to see further artworks chosen by these interior designers? And much more besides? Then get a copy of By Design: The World's Best Contemporary Interior Designers, here.