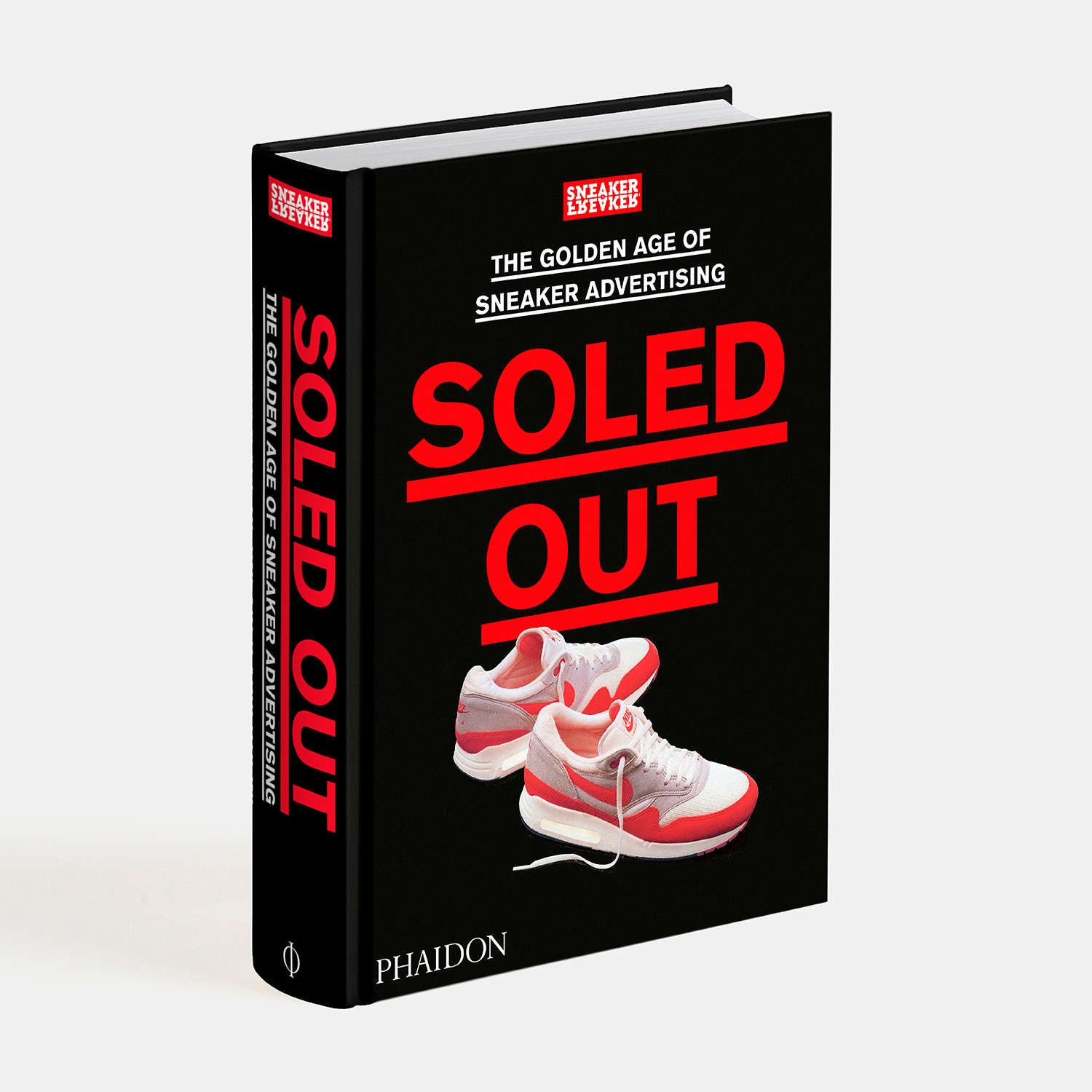 Woody of Sneaker Freaker magazine on Soled Out, sexism and sneaker endorsements
The athletics shoe authority and author of SOLED OUT, offers his take on star endorsements during the golden age of sneaker advertising
When it comes to esoteric sneaker knowledge, Simon 'Woody' Wood is a world champ. The Australian editor, writer and founder of Sneaker Freaker magazine, has built his passion for athletics shoes into a world-renowned, global media enterprise, with a monthly reach of 10 million users. Having produced The Ultimate Sneaker Book back in 2019, Woody and his team at Sneaker Freaker return this season with Soled Out, a riotous, 720-page celebration of sneakers and sporting legends, as told through the medium of vintage print advertising. In this, the second part of our interview with Woody, he discusses the way ads and athletes pushed sneakers forwards.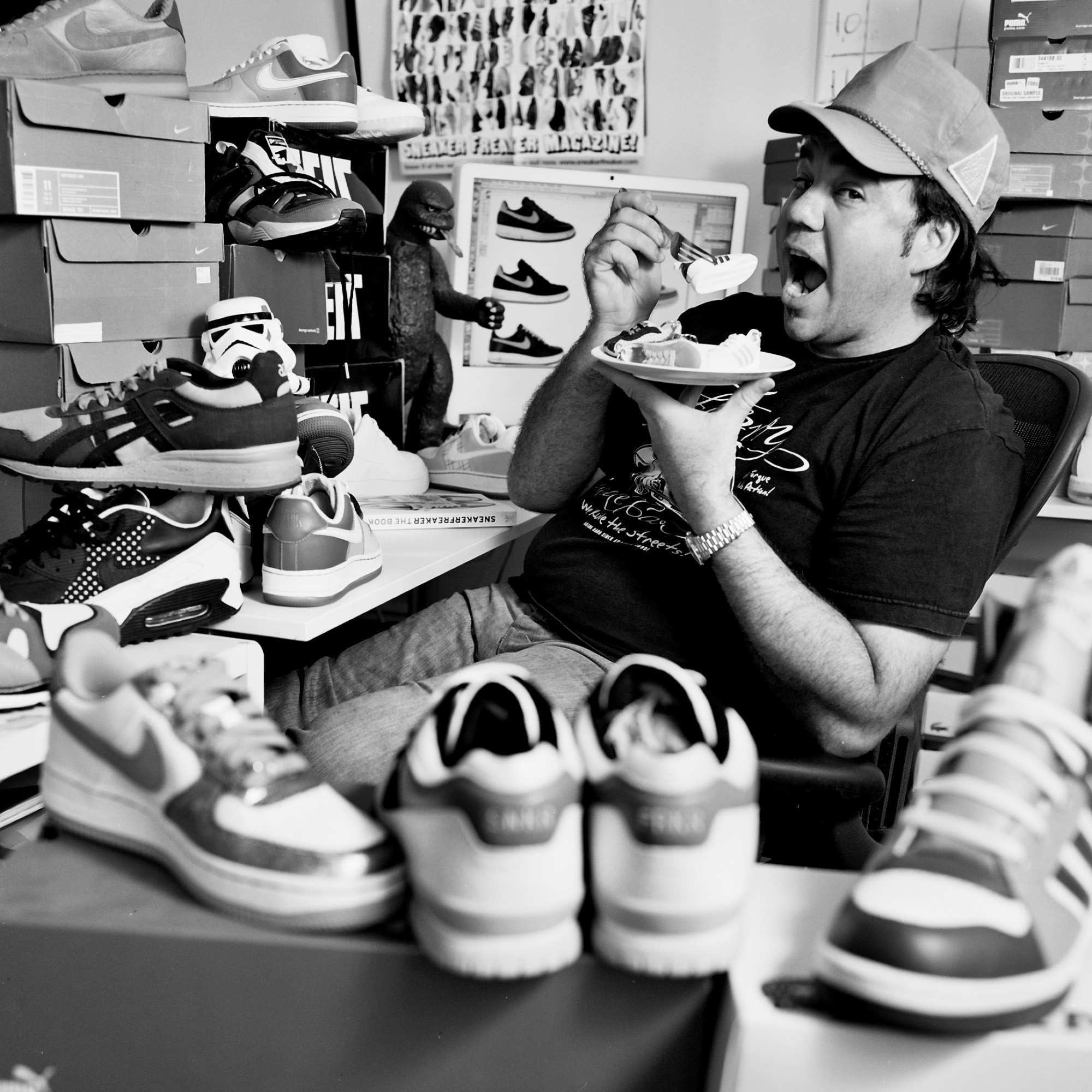 Could you tell us about the athletes featured in this title? There's the obvious big names such as Michael Jordan, Bo Jackson, Andre Agassi and John McEnroe, who all had memorable campaigns that feasted on their genetic and psychological talents. Reebok was a major player in the 1990s with Michael Chang, Dominique Wilkins, Shawn Kemp and Shaq on the team. Over at New Balance, big names were pretty rare due to the brand's 'endorsed by no one' policy of not paying athletes crazy money, which makes basketballer James Worthy a novelty in his NB ads.
PUMA had tennis players like Boris Becker, Guillermo Vilas and Martina Navratilova as well as runners like Linford Christie and Colin Jackson. Clyde Frazier was a big NBA name in his day. In the 1980s and 90s, Converse was balling big time, and they signed a star-studded squad including Dr J, Magic Johnson, Larry Johnson, Larry Bird and Bill Laimbeer. Jimmy Connors and Chris Evert were a handsome couple that headlined Converse tennis.
There are plenty of oddball appearances in Soled Out as well, such as Hulk Hogan, Arnold Schwarzenegger in a Nike ad, Michael Jackson wearing L.A. Gear, and even Bonnie Parker – aka Bonnie and Clyde – who featured in a Brooks ad from 1980.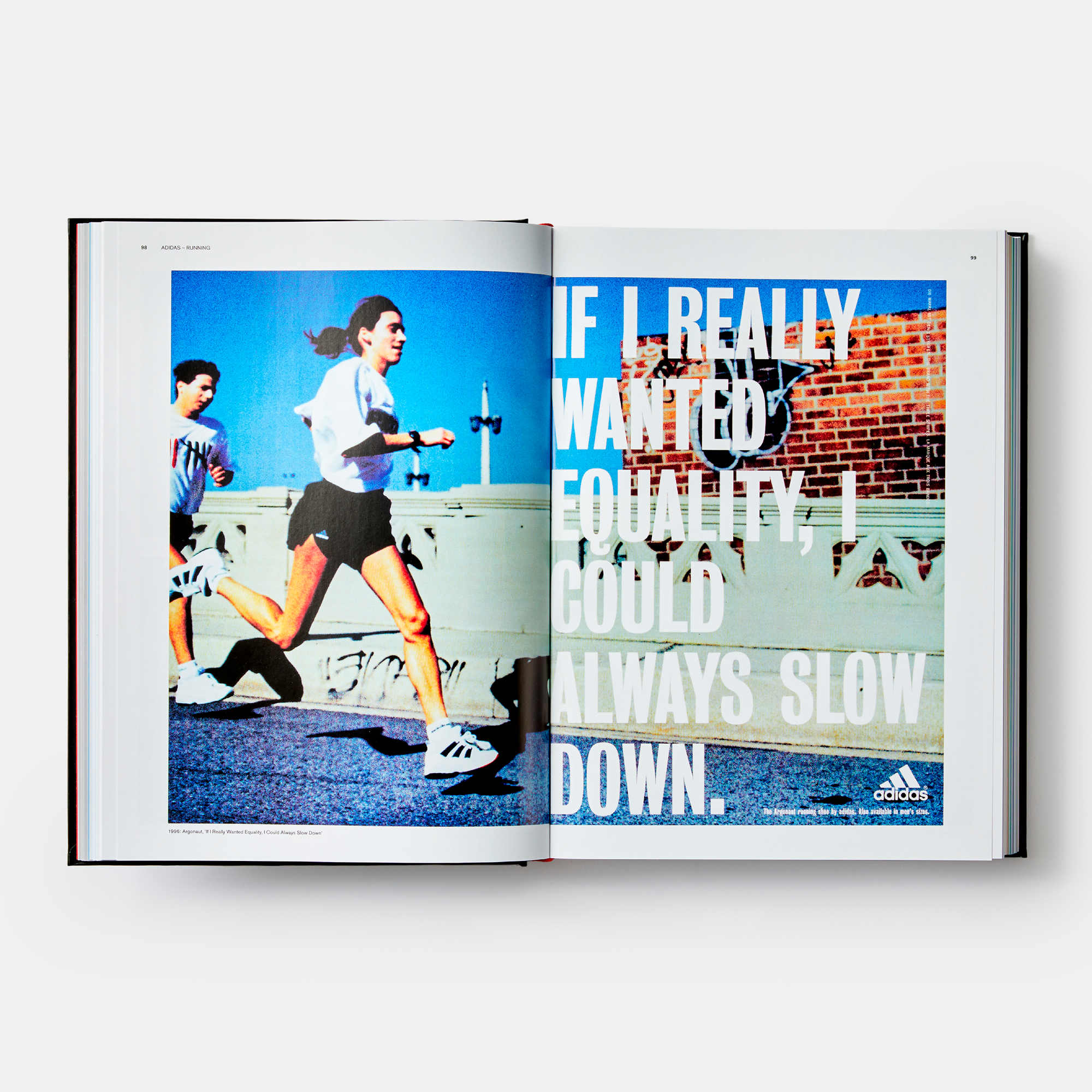 What does the book tell us about athlete's endorsements? The most obvious thing SOLED OUT tells us about endorsements is how tough – almost impossible – it was to get an endorsement if you were a woman, which is a poor but accurate reflection of where things were at in the 1980s and 90s. Grete Waitz, Ingrid Kristiansen and Jackie Joyner Kersee are just a handful of athletes deemed worthy of their own campaigns. Basketball was a total bust for women. On the tennis tip, at least Chris Evert and Martina Navratilova had solid deals.
Leaving that issue aside, a lot of the ads in the 1970s used everyday athletes as models, which would have given them a relatable vibe to the average amateur athlete. The sight of a lone jogger chewing up miles on a country lane really symbolised the masochistic aspect of running long distances. This was not about racing to win, it was all about competing against yourself. But as things head into the mid-80s and 90s, the industry becomes very, very focused on power athletes. Jordan joined Nike in 1985, which was a huge moment that transformed the endorsement business. Converse hired big guns like Larry Bird, Bill Lambeer and Magic Johnson. No one was bigger than Shaq! Shoes were now sold based on the lure of delivering high performance from the ultimate 'superhero' athletes. This was more about emulating your idol than testing your own personal performance.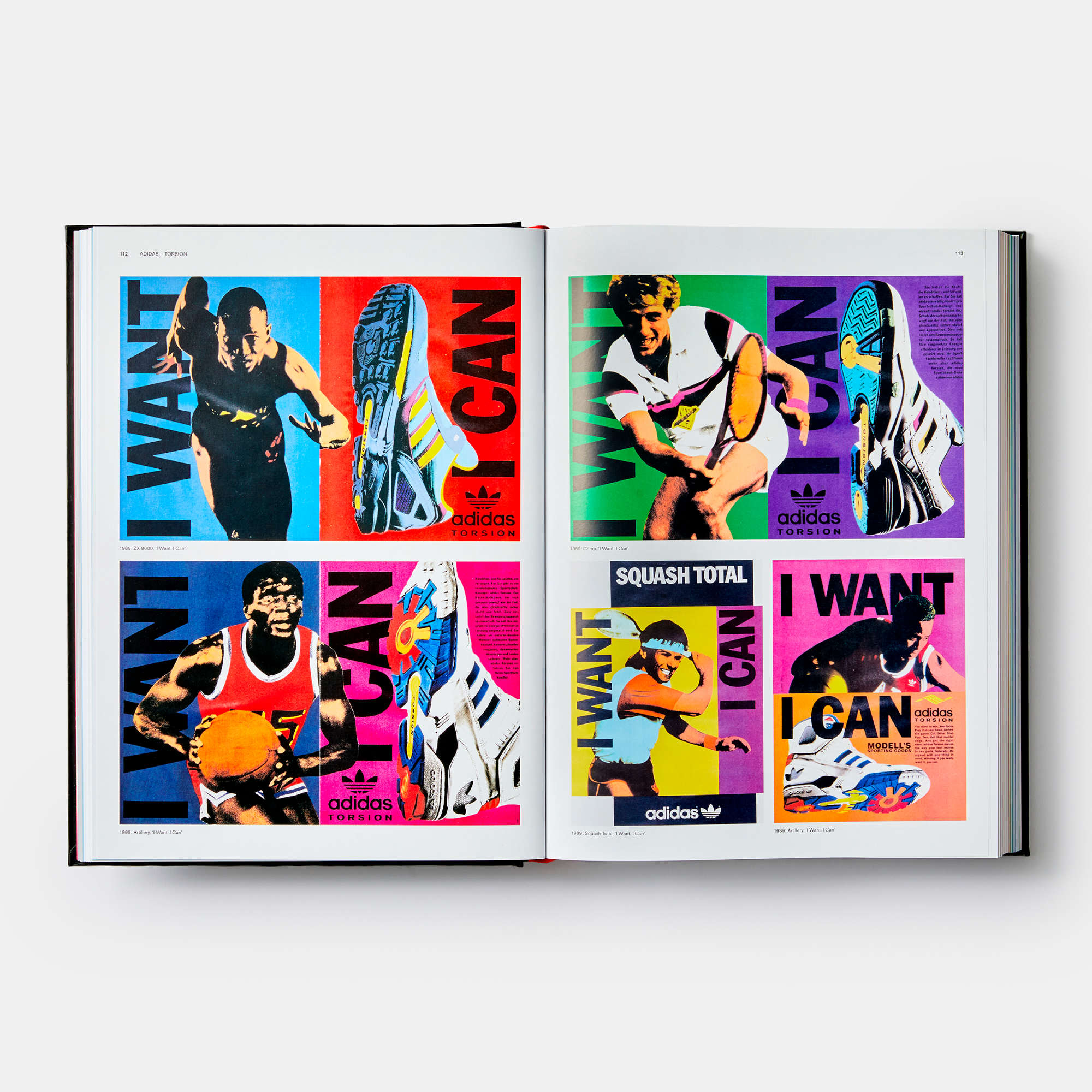 Why are women so under-represented in sneaker ads during this period? The footwear industry was hairy-chested and hyper-masculine from the 70s through to the 90s, and the lack of female visibility in these ads is a poor but accurate reflection of where things were at. From a sneaker perspective, the Reebok Freestyle is easily the most prominent female-specific moment, though brands like Saucony did invest in their 'non-male' clientele with the Lady Dixon and Lady Jazz. In terms of endorsements, Ingrid Kristiansen and Jackie Joyner­ Kersee are just a handful of athletes deemed worthy of their own campaigns, leaving the adidas Torsion ad featuring marathon runner Grete Waitz as the clear winner.
Basketball was a total bust for women. On the tennis tip, at least Chris Evert and Martina Navratilova had solid deals. L.A. Gear was a super corny brand in their day, but you have to hand it to [L.A. Gear founder] Robert Greenberg – he was decades ahead of his competitors when he signed celebs like Priscilla Presley, Paula Abdul and Heather Locklear, and pushed their signature models in big budget campaigns.
That bias was reflected in athletics more widely. Not many people know that women were not allowed to run long distances in the 1980s... I must confess I was surprised to learn that women were not allowed to run Olympic marathons as recently as the 1980s. That seems absurd today, but this historical travesty was illuminated in 1982 via Nike's most polemic ad. Nike berated the IOC and IAAF for their discriminatory stance and encouraged readers to send letters of complaint. The ban was finally lifted in 1984. In the inaugural Olympic marathon for women, Joan Benoit Samuelson won gold from Grete Waitz.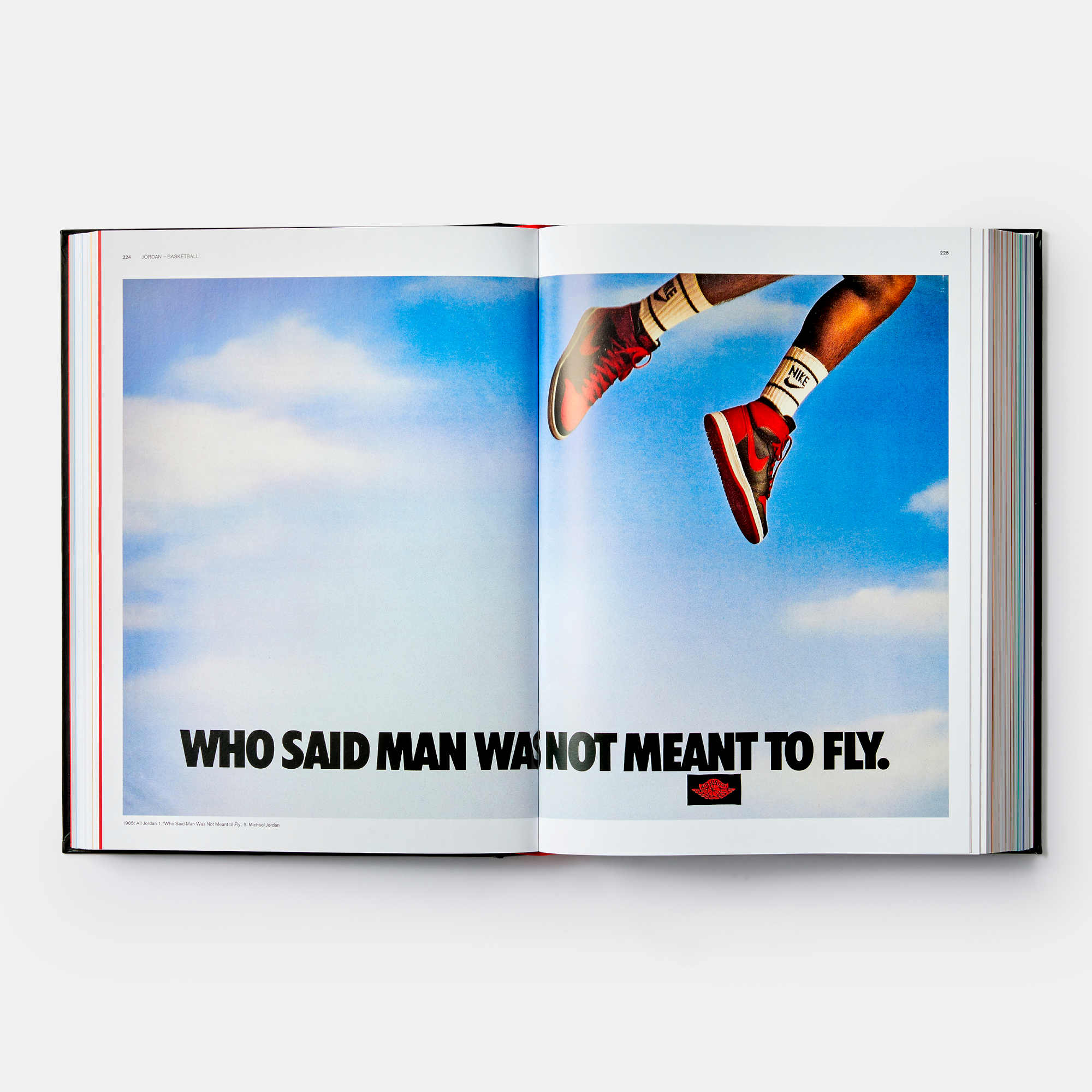 Why didn't recording star endorsements work so well? Michael Jackson features in the L.A. Gear ads, but we don't really remember the sneakers he used to wear. That's an interesting question, and one that is even more relevant today given the sneaker industry's obsession with rappers and A-listers. L.A. Gear did have successful campaigns in the 90s with celebs like Priscilla Presley, Paula Abdul and Heather Locklear, which were all pushed in big budget advertising campaigns. The Michael Jackson deal with LA Gear however turned salty and his bedazzled boots were a total flop. That partnership ended in a dramatic lawsuit. Aside from that, MC Hammer had a deal with British Knights, a company that released fashion sneakers based on an ostentatious 'urban' design language. Converse did tap Dicky Barrett from The Mighty Mighty Bosstones for an All Star ad which makes perfect rock'n'roll sense, even if his image is tiny on the page and barely noticeable. That makes only three ads out of 900 that used musical references.
Ronald Reagan and Nikita Khrushchev are also featured in several sneaker ads, which seems rather odd. The use of politicians in a few ads is profoundly bizarre and seems particularly quaint these days. An illustrated Ronald Reagan features in a Nike ad that plays on the idea of him 'running' for election, while New Balance used both Reagan and Mikhail Gorbachev to promote a running shoe based on their goal of achieving 'stability'. Brooks also joined the Cold War by using an image of Khrushchev pounding a lectern at the United Nations in 1960 [Khrushchev was reported to have banged the lectern with his shoe]. The Russian script translates as 'These Shoes Will Kill Me!', which has nothing to do with running fast but probably played well to American audiences in that era.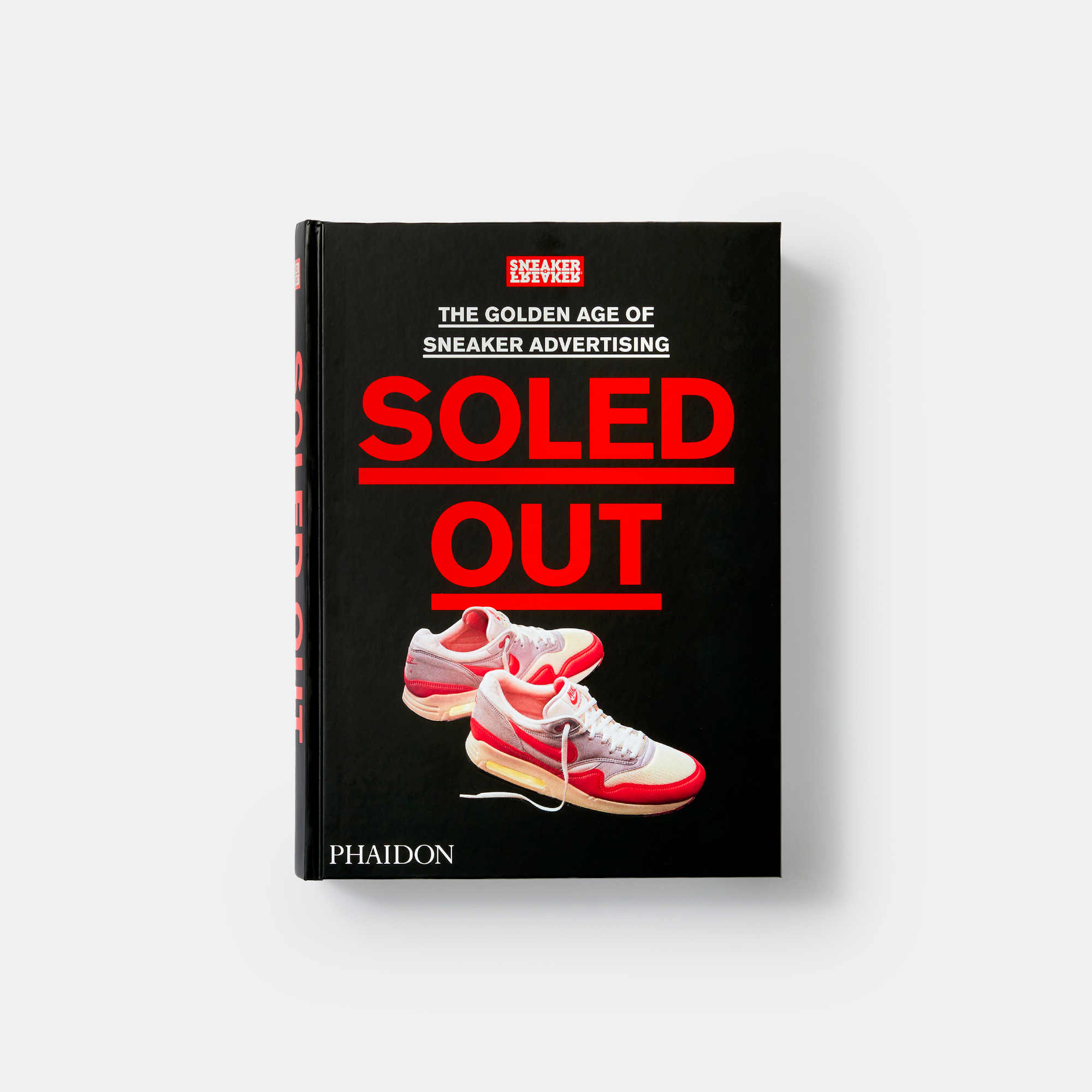 You can read the further installments of our interview with Woody; in this one he discusses how the book came about, and in this one, he runs through the weirder, wackier side of vintage sneaker campaigns. To see all the ads discussed and much more order a copy of Soled Out here.