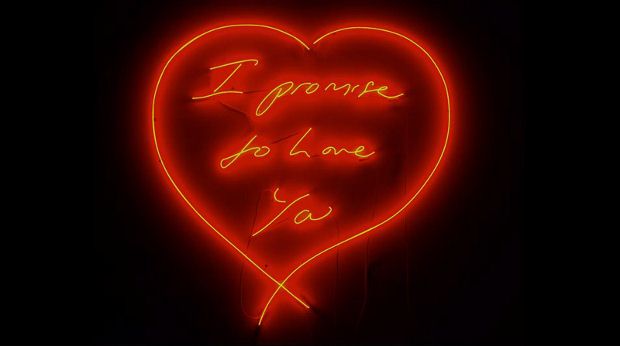 Tracey Emin takes over Times Square
Artist's neon love-themed artwork I Promise To Love You lights up the square this Valentine's Day
Art lovers, young couples and, indeed any New Yorkers hankering for romance in their lives should make for Times Square at around 11:57pm any night this February, to take in the latest instalment of the square's digital billboard art programme, Midnight Moment.
For a few minutes around midnight, the square's famous hoardings will be given over to the work of Tracey Emin. More specifically, a series of works derived from her 2007 neon sign, I Promise To Love You, will momentarily light up the pixels more commonly reserved for big name brands. As The Times Square Alliance, which has overseen the Midnight Moment series puts it:
"Tracey Emin's moving series of neonworks, I Promise To Love You, comprises six written love messages animated especially for Midnight Moment. The gentle electric pulsing of the lettering gradually builds into a powerful potent red, leaving the viewer in no doubt about the power of love."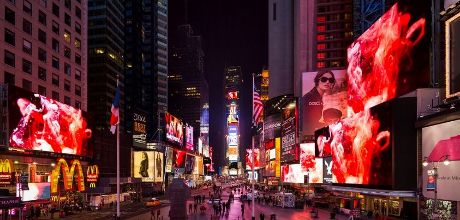 You'll have to be quick to catch this assurance of amorous prowess. The displays, which are presented by The Times Square Advertising Coalition (TSAC) and Times Square Arts, with images supplied by s[edition], the digital art retailer, will only be on display for a few short, New York minutes. Long enough however, we hope, to restore your faith this February 14th.