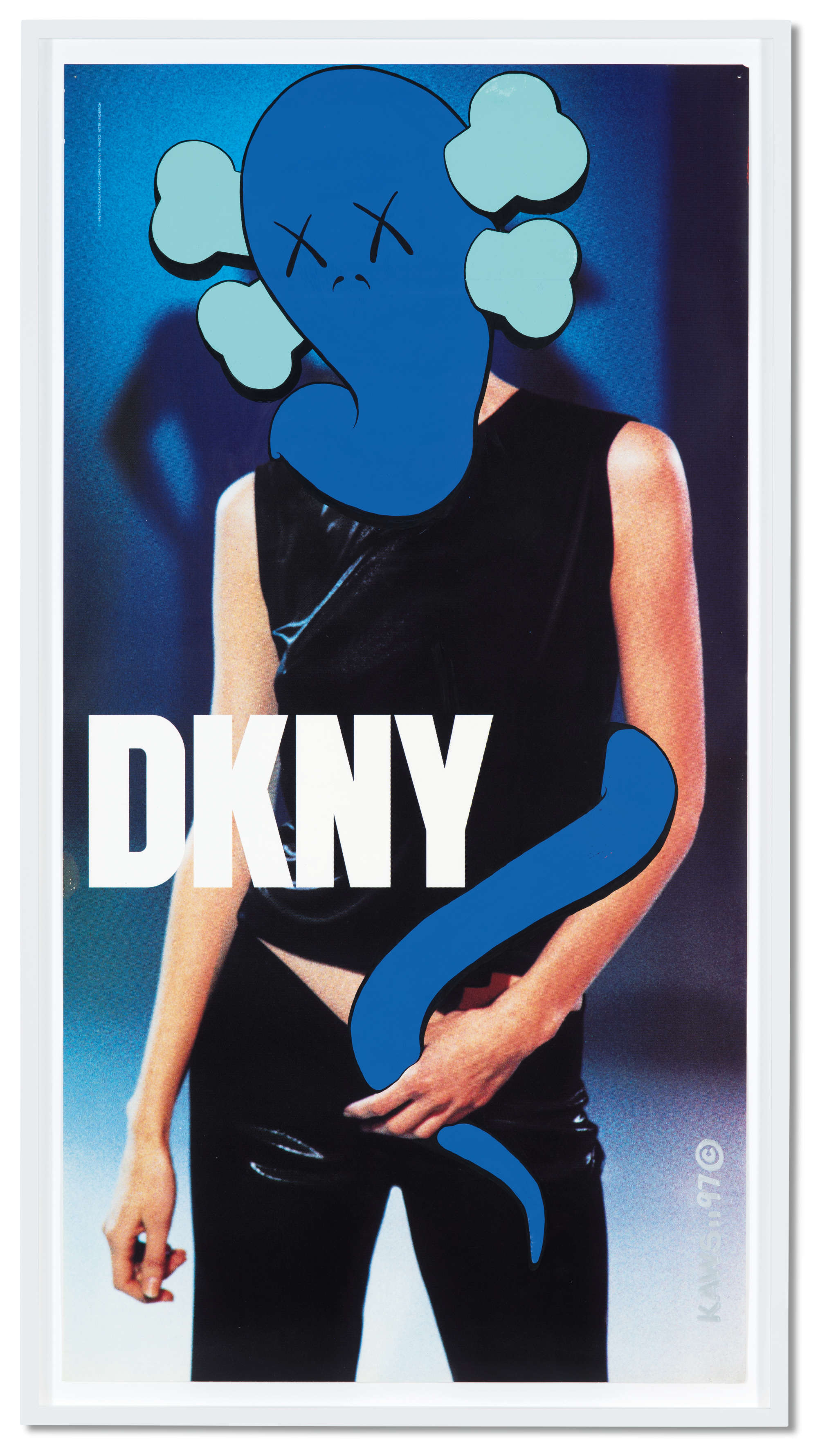 KAWS and his phone booth art
Our new book explains how the artist's subversive advertising interventions introduced him to the wider world of fashion and marketing
Today, collectors across the world pay huge amounts to own a work by KAWS, the artist and current subject of a mid-career retrospective at the Brooklyn Museum. However, this wasn't always the case.
In our new book, KAWS: WHAT PARTY, the Brooklyn Museum's curator, Eugenie Tsai explains how, the artist, born Brian Donnelly on November 4, 1974, came to the attention of many with a series of uninvited interventions into our visual environment.
"In 1993 KAWS began to engage with billboards as a platform for his signature," Tsai writes. 1993 was also the year that KAWS – a New Jersey native – enrolled in Manhattan's School of Visual Arts. He chose to major in illustration, and his higher education seems to have informed his extracurricular activities. As a graffiti artist, KAWS had already written on blank walls. However, as Tsai explains, billboards, with their colorful photographic images and formal characteristics, invited a different kind of response.
"The first billboard KAWS tagged was for Captain Morgan spiced rum, in which turquoise shadows around the letters of his tag pick up on the sky-blue back-ground of a tropical beach setting," she writes. "Two years later, taking on another Captain Morgan billboard—one that incorporated the look of graffiti—his tag appeared in large amber letters that harmonized with the liquor in the bottle held by the captain. It was in 1996, tagging a billboard advertising Marlboro cigarettes, that KAWS began to work deliberately with the content of the advertisement as a form of critique and commentary."
Around the same time, a friend and fellow artist Barry McGee gave KAWS a tool that enabled Donnelly to unlock the ad display boards on the city's phone booths, which in turn, opened up a new vista of possibilities.
"KAWS's interactions with advertising continued with his alterations of advertisements displayed in phone booths and bus shelters on the streets of Manhattan," writes Tsai. "While KAWS bombed billboards in situ, with the accompanying risk and thrill of logistical challenges, he modified the advertising posters at home, removing them from their casings and putting them back several days later, sometimes in a different location. While not graffiti proper, this street activity was also illegal. KAWS was breaking into private property and altering (or defacing, depending on your point of view) paid advertisements. In place of the sweeping gestural letters necessitated by the scale of walls or billboards, the nature of spray paint, and limited working time, the additions he made to the ads were carefully outlined and painted to blend seamlessly into the smooth surface of the image."
Immediately after graduating, KAWS took a post at an animation studio, and used leftover acrylic paint from his day job to create these flawless images. In many cases he added the skull-and-crossbones to the faces of the models featured, introducing the public to some of his now-familiar characters for the first time.
"KAWS's altered bus shelter and phone booth ads mark the beginning of a long-standing engagement with the worlds of fashion, marketing, and advertising," Tsai argues. "Although he signed the posters with a discreet signature in black, the appearance of the distinctive image of the skull and crossbones with the X-ed out eyes embodies his alter ego—a logo—making the written signature almost redundant. Working in Manhattan, with Houston Street a favorite location, these examples of street art continued to address and reach a broad audience in a highly public urban environment. KAWS also altered ads in bus shelters and metros in other cities in the United States and Europe, revealing his confidence in taking on unfamiliar territory."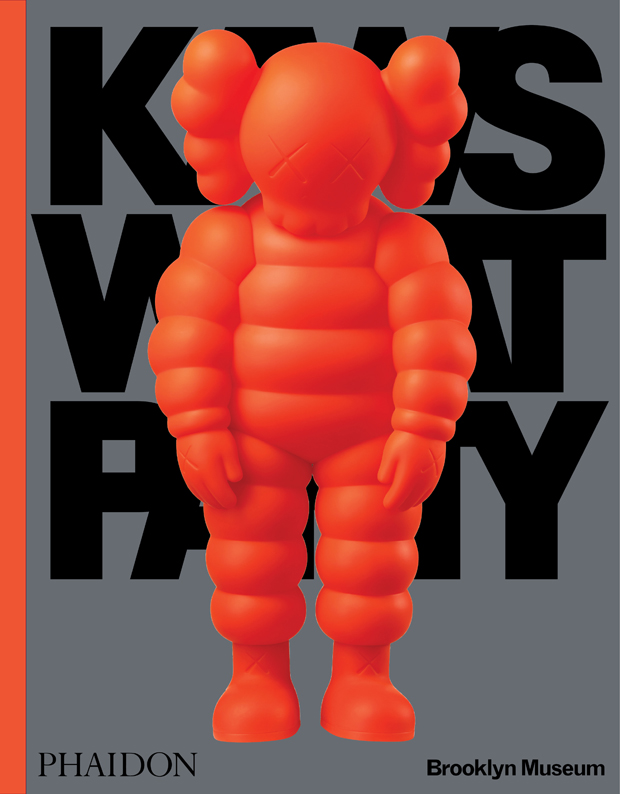 How times have changed! In cities across the world, it might well be easier today to catch a glimpse of one of KAWS's works than it would be to make a call on a fully operational phone booth. Though to gain a fuller understanding of how this popular and far reaching artist went from Houston Street to dominate the art world, order a copy of KAWS: WHAT PARTY. The new book, which accompanies the artist's sold-out show, is available in a range of KAWS-approved colours; take a look at the pink edition here; the yellow edition here; the black edition here; and the orange edition here. No matter which one you pick, KAWS: WHAT PARTY will unlock access to a compelling new field within contemporary culture, pioneered by one of the most important artists of our time.