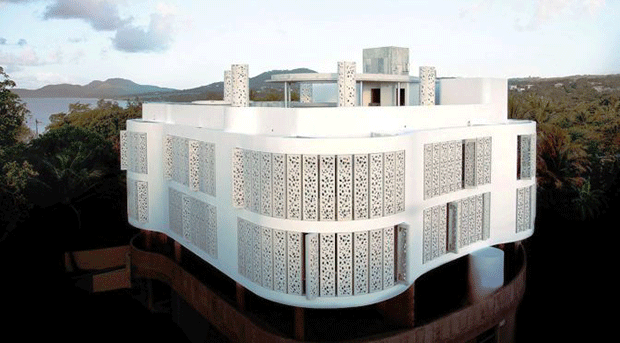 Tropical Modernism is back in Puerto Rico
Fuster + Architects' new hotel in Puerto Rico leans on the work of Henry Klumb in the region
Since August, discerning guests have been arriving at a small island off the eastern coast of Puerto Rico to enjoy some quality time with inspired reinforced concrete. El Blok Hotel in the seaside town of Esperanza, is a curvaceous structure with countless perforations in its exposed concrete, on a bijou seaside plot (previously the location of a single house). The hotel's owners describe it as part sculpture, part oasis. The boutique hotel's design, by local practice Fuster + Architects is a 21st-century take on the Tropical Modernist style popularised here by the likes of Henry Klumb, itself owning a debt to Le Corbusier. The island of Vieques is festooned with remote beaches and populated by just a few players in the hospitality sector. El Blok breaks the mould.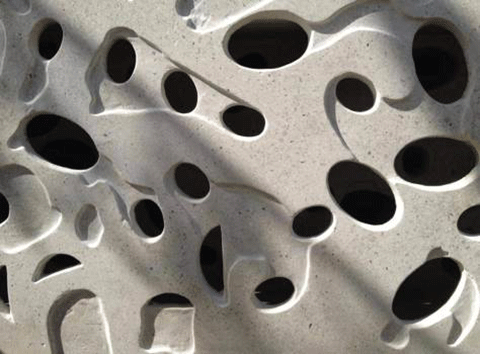 "We wanted to celebrate Puerto Rico's post-war Modernist architecture and simultaneously fit into the curved corner property," say El Blok's co-owner Simon Baeyertz. And as for those curvilinear walls, the architects say: "Its shapes aim to mediate between the natural coastal landscape and Esperanza's Malecon (beach front promenade)." Conceptually, it's a block of coral removed from the sea, and is "inspired by the form, density and porosity of the coral reefs located just off shore", they add.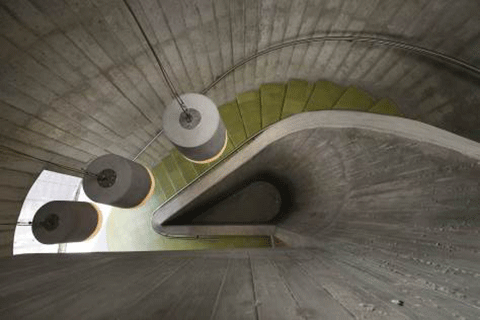 Hence all the coral-like perforations in the concrete, which allow a dappled light into some of the internal spaces. While the internal walls are of polished plaster, the floor tiles borrow their bright hues from the Caribbean basin. Meanwhile the 23 rooms are organised around an open-air atrium, with a roof terrace on top and a stylised internal garden on the ground floor.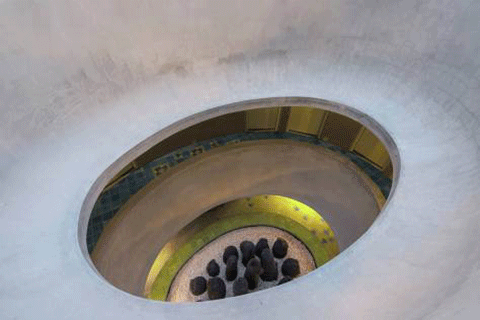 You can check out Fuster + Architects' practice page in the Phaidon Atlas where you'll see many more of their great projects including a few mid-century house renovations. If you're not a member already what's taking you? You can sign up for a free trial here. The free trial will give you access to thousands of images. And if you like what you see, after a month you can upgrade to full membership for unlimited access to all images and the 50,000 plus details, project drawings and technical plans contained in the Atlas.