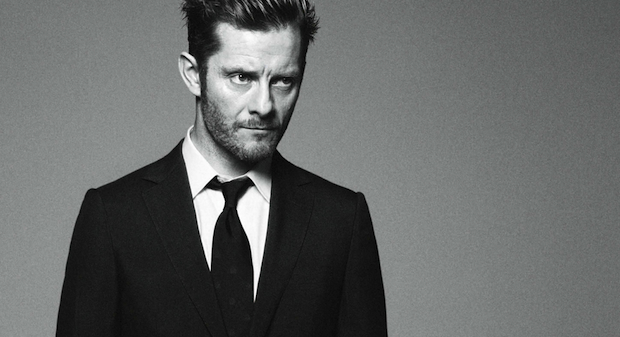 Ten questions for graphic artist Jamie Hewlett
The comic artist and co-creator of Gorillaz and Tank Girl talks to us about art, kids books and Japanese animation
Jamie Hewlett's artistic talents became apparent early on in life. While still at school he contributed to the artwork of a road safety campaign that ended up runner-up in a national television competition. As a student in the 1980s his graphic art was spotted by the founders of the newly launched Deadline magazine and was asked to contribute a number of cartoons. The most successful of these, Tank Girl, was an anarchic strip about a teenage punk who drove a tank and had a mutant kangaroo for a boyfriend. It went on to become phenomenally successful, spawning dedicated comics, books and even a film adaptation. In the 90s he created the artwork for a number of bands. While sharing a flat with Blur singer Damon Albarn the pair hit upon the idea of a cartoon band, Gorillaz.
In May 2006 his album and related artwork for Gorillaz led to him being named Designer of the Year. The chair of the jury, Sir Christopher Frayling, chairman of Arts Council England and rector and professor of cultural history at the Royal College of Art, summed up his achievements perfectly saying, "Jamie Hewlett has not only created a personal mythology with the virtual band Gorillaz, he has also created designs for the direction in which technology and culture are going, the shape of things to come."
Hello Jamie, where are you today? I'm in Paris in my studio, in the Bastille, and I've just been drawing a picture of Phil Lynott. He's very easy to do a caricature of. Yesterday I was drawing Dee Dee Ramone and tomorrow I'm going to draw Pete Townshend. They're for Teenage Cancer Trust, a charity I do a bit of work for. Though I don't like the term caricature, because it sounds like I'm sitting outside Charing cross with an easel sketching portraits surrounded by bad doodles of David Beckham and Bono. This is my version of iconic rock stars from the past.
If you haven't drawn for a while does it take time to get back into it? Yeah, I started doing these drawings on Friday of last week and it took me four days to get back into the swing of it.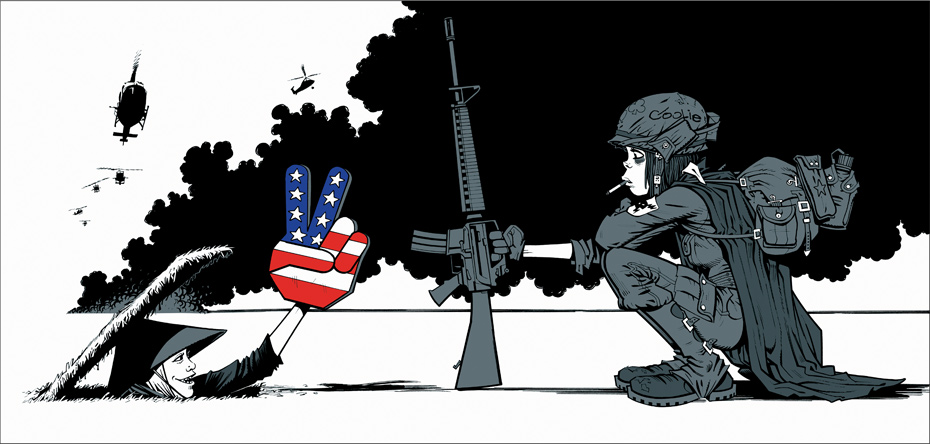 You divide your time between Paris and London. Which is the greater art city? It depends on what you like spending your time doing, and where you get your inspiration from: in galleries looking at art, or walking down the streets. I think London is just as inspiring as Paris, if not more so. It's a difficult question - cities are just inspiring aren't they? I've spent many happy days going through The Louvre. Though if I look at the work of one artist I really like, I'll spend two or three weeks trying to draw like them, and that distracts me from what I do.
What was the last art exhibition you went to? I went to the Munch exhibition at the Tate Modern; I'm teaching myself to paint with oils and I was keen just to see the size of the canvases and how he'd applied the paint. It was great.
What's going on with Tank Girl? My wife [actress Emma de Caunes] had never read the story, So she went and bought all the books. Then she then forgot about them, and I started looking at them and realised that, apart from the last three or four strips I drew in that 10 year period, pretty much 90% of it was shit. Really, it was. I spoke to [Tank Girl writer] Alan Martin, and he remarked on how it had been so successful, yet the execution on our part was so bad. I said that "now we're in our forties, and I can draw much better, and you're a much better writer, wouldn't it be great to revisit Tank Girl, do a one-off graphic novel, but do a really good one, and really knock it out of the ball park?' So we might do that next year. It's a great character, so anarchic; just a tool for us to rant about all the shit we hate.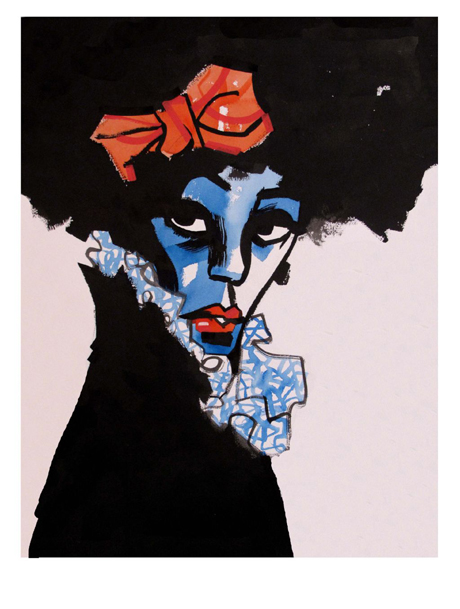 You're unhappy with the way the contemporary art world regards comic book art aren't you? I think a lot of great comic artists aren't taken that seriously as artists. For instance, Ronald Searle, the English artist [creator of St Trinians] was upset that he wasn't considered a proper artist. He drew strips for magazines, but his work could be hanging in The Tate or the Louvre. Or take someone like [French comic artist] Moebius. I went to an exhibition of his stuff in Paris last year; he used to paint in oils, he was incredible, just unbelievable, the amount of styles he perfected, and his unbelievable natural ability just to draw. For him it was effortless, and very prolific, but it was not what you'd generally consider to be high art."
We hear you were quite prescriptive when you were bringing your kids up, and banned Disney DVDs. Which children's books did you favour? I used to read them all the Quentin Blake and Roald Dahl, but not The Mr Men, because its badly written and badly drawn. I remember thinking, "Mr Men, great idea", but they were so bad I couldn't bear it. Anyway, they're teenagers now, so I don't do that any more. If I came into their room with a book, they'd tell me to fuck off.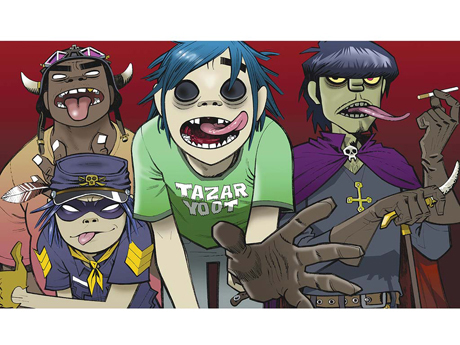 You kept all the pictures they drew as they were growing up, didn't you? Yes, I really like their pictures. When they were very young and they didn't understand how to hold heir pen properly they used to draw some great stuff. I'd say 'stop,' and take it off them, even though they weren't finished with it. The pictures didn't make sense, but they looked great. I tried to get the same effect by drawing with my left hand, but it didn't work.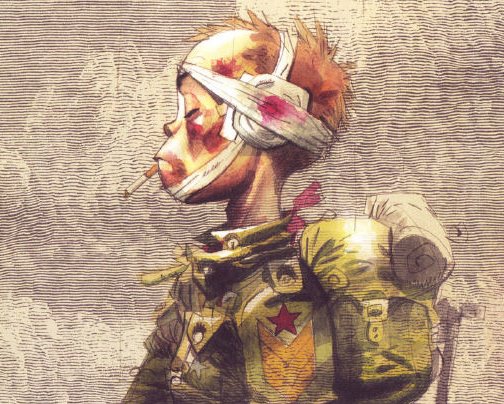 You're also a fan of the Japanese animators Studio Ghibli? Yeah, Studio Ghibli keep things small. I think they got it right when [studio founder and director] Hayao Miyazaki used to cook noodles for everyone in the studio. There's even a show over in Japan called the Ghiblis, featuring all the different animators. In one episode, they go out for a curry and see who can eat the hottest one. It's great.
You recently made a video for the mens wear label Alfred Dunhill in which you say a day spent not drawing is a day wasted. Do you still feel that way? Well, I started out as an artist drawing pictures, and over the past 10 years I spent my time doing things I didn't think I could ever do, like designing an opera, or directing videos. This meant I wasn't drawing pictures, but instead I was talking to a costume designer or a lighting man. Because I wasn't producing a picture at the end of the day I felt like hadn't done anything. It was conditioning from the earlier part of my career. To be honest, what I'm working on at the moment is not about drawing, so I haven't really drawn any pictures for about the last two months. I can't really talk about this project. It's taken me a year to get it together, and if it comes together it won't see the light of day for another couple of years, but I think its bad to talk about things until they're done.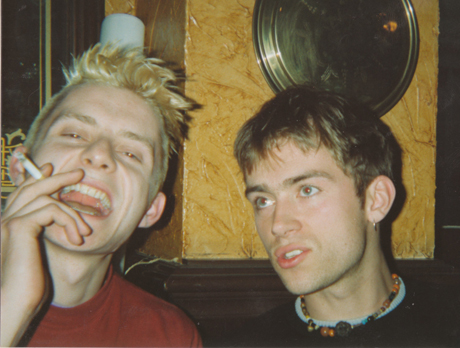 Ten questions for photographer Hélène Binet
Ten questions for photographer Roger Ballen
Ten questions for auctioneer Simon de Pury
Ten questions for bon viveur Anthony Haden-Guest
Ten questions for curator Jason Rosenfeld
Ten questions for gallery owner Arne Glimcher
Ten questions for restaurant critic Nicolas Lander
Ten questions for branding guru Michael Johnson