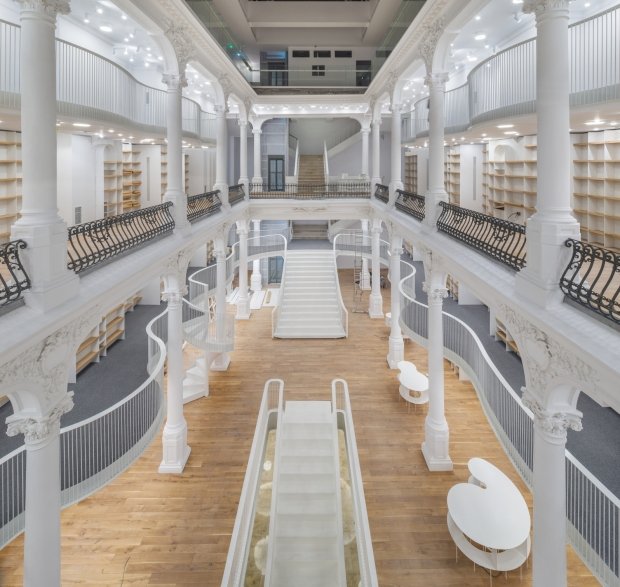 The Store Detective: Carturesti Carusel, Bucharest
Books provide a happy ending to this cavernous 19th century bank building in Bucharest's old town
Booksellers across the world are learning that in order to get customers in they need to offer more than just shelves, stock and a cashier. And we can't think of a better example of a suitably impressive retail space than this one, an extravagant new flagship store from Carturesti, Romania's largest bookshop chain.
This beautiful branch has been installed inside a building that embodies the country's recent history. The cavernous 19th century bank building in Bucharest's Old Town was sequestered by the government during the communist era, and had lain derelict since the fall of Ceaucescu.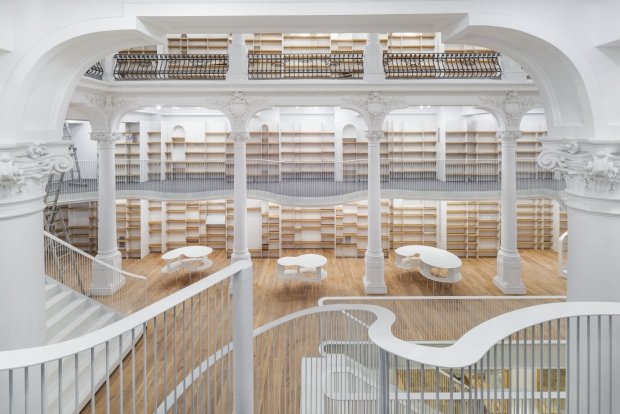 Carturesti's all-white, six-floor reinvigoration of the building is the work of local practice, Square One. "We minimized the chromatic elements in order to make room for the play of lights and shadows generated by the central skylight," say the architects. This multi-disciplinary studio in the Romanian capital was set up by its four founders in 2001, just a year after Carturesti opened its first store.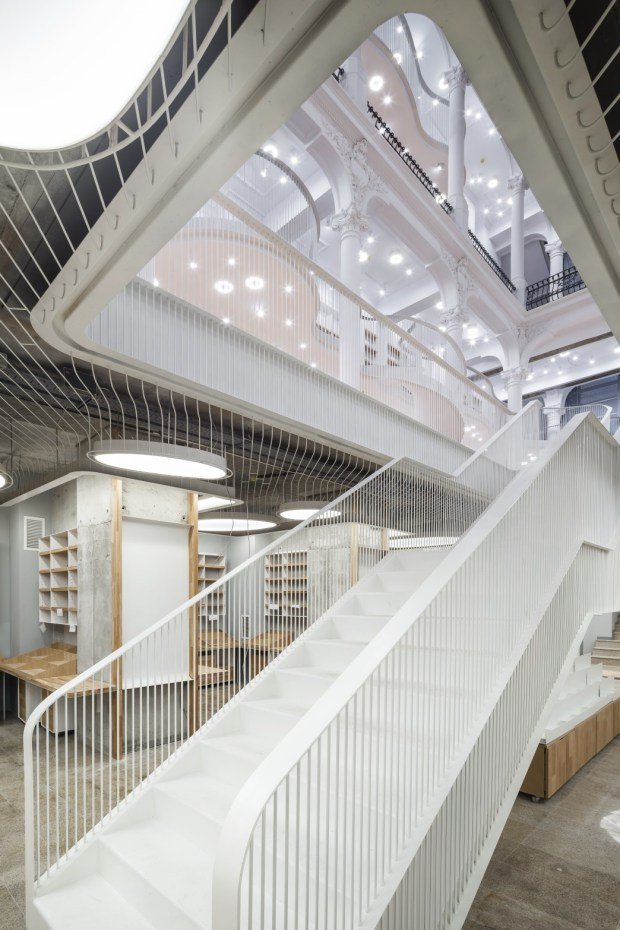 Dubbed the Carousel of Light, the building has a vast skylight and Byzantine marble colonnades supporting the atrium, around which meandering balconies have been constructed. "The sinuous shape of the floors creates a dynamic atmosphere similar to a moving carousel," Square One say. As well as unpainted timber shelving for the books, albums and CDs, Square One has installed blob-shaped merchandising units on spindly legs for the ground floor.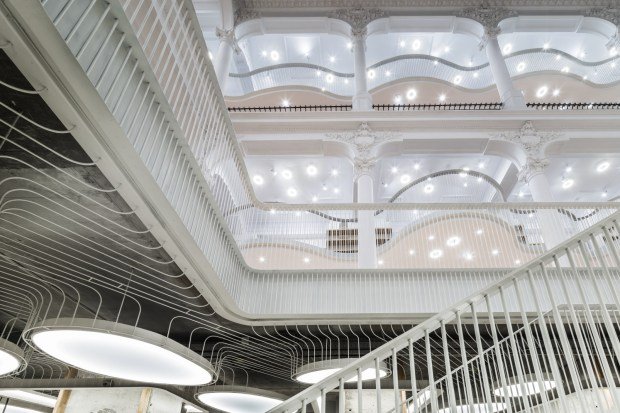 Like many a modern bookshop, Carturesti is more than just a retailer. The branch has a bistro and media centre for book readings in the basement, and an art gallery dedicated to contemporary exhibitions on the first floor, and its founders see their business as having a social conscience, describing it as "a library and cultural agent [that] is actively involved in the revitalisation of artistic life in Romania".
It's a fitting ambition for a highly cultured central-European country that had given the world such artists as Constantin Brâncusi, but that had also suffered terribly under Communist rule. Meanwhile for greater insight into contemporary interiors buy a copy of Room.