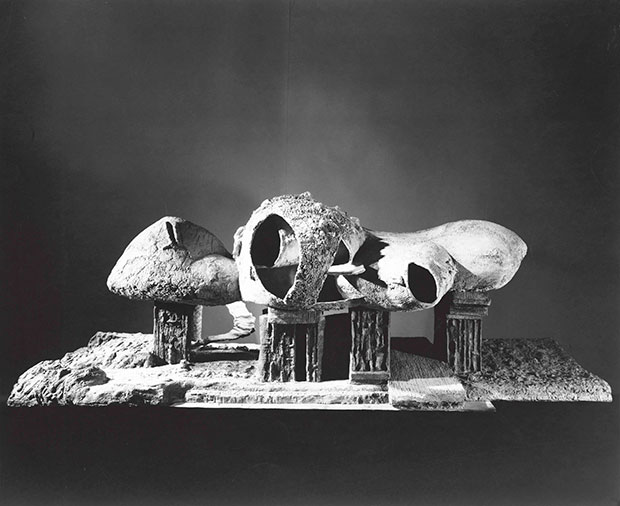 From Real Estate to Surreal Estate
MoMA's latest exhibition looks at one of the most radical reinterpretations of domestic architecture ever
The family house, with a pitched roof, windows and a simple front door, is among the most modest and functional creations within our built environment. Yet a new exhibition at New York's Museum of Modern Art looks at how artists and architects have played with, innovated and pulled apart these simple building blocks of the suburbs.
The show, Endless House, takes its title and focus from one of the most radical domestic projects ever undertaken, by the Austrian-American surrealist architect and artist, Frederick Kiesler. As we explain in our Surrealism book, the Endless House project, which Kiesler worked on from the 1920s until his death in 1965, was an attempt to break down the very notion of the interior and exterior, and call into question certain fundamental assumptions about one's experience of domestic space.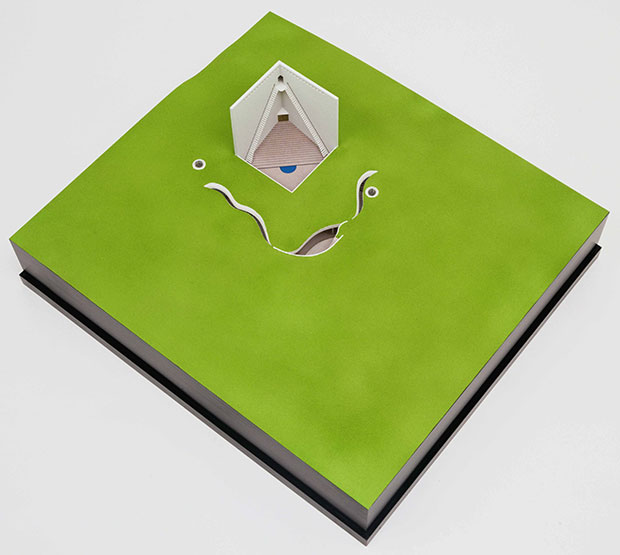 The project brought together some of the most advanced and theoretically challenging ideas about the built environment and the human experience, which Kiesler had gathered during a lifetime moving within avant-garde circles in both Europe and America. During the interwar years he had worked with the Viennese Secessionist architect Adolf Loos, collaborated with Man Ray and Ferdnand Léger and become a member of the De Stijl group; following his emigration to the US he served for as director of the Laboratory for Design Correlation in the architecture department at New York's Columbia University.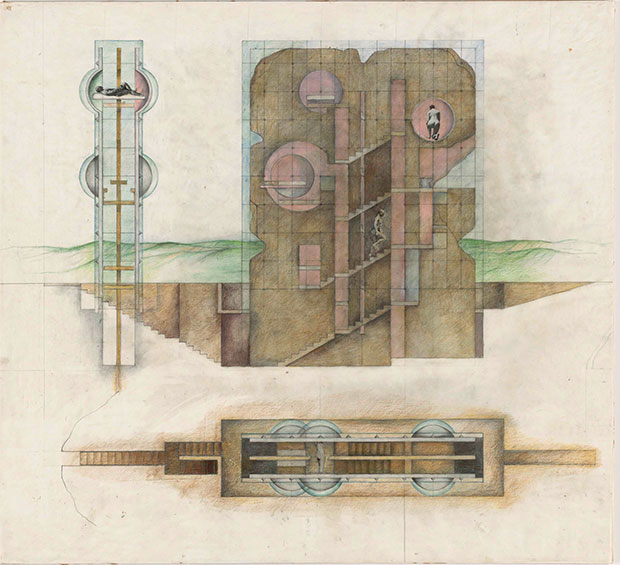 His Endless House was an attempt to create a building "where outside and inside were endlessly ambiguous," as we put it in our Surrealism book, "where the topology of the house space was of parallel construction to the subject's own experimental vision."
Rejecting the clean lines of Modernism as well as Le Corbusier's functional dictum that a house was a "machine for living", Kiesler's maquettes favoured the fecund curves of the human body and the seashell, as well as the subjective nature of the visual experience, imagining a dwelling like "a living organism… the skin of the human body," as he put it in 1949. "Form does not follow function. Function follows vision. Vision follows reality."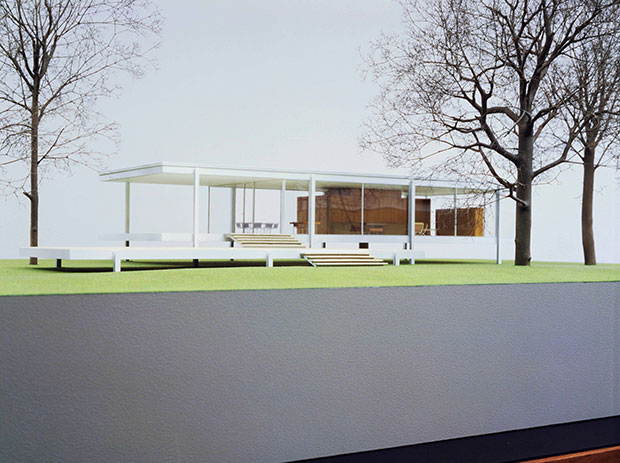 Kiesler's Endless House was never built; he even declined an offer to create the building in Florida in 1961 after the client refused to make certain compromises. Nevertheless, Kiesler's biomorphic designs and questing zeal live on everything from Zaha Hadid's swooping curves to Smiljan Radic's organic shapes.
The MoMA exhibition, which opens 27 June, places a wealth of Endless House models and drawings beside small-scale works by Mies van der Rohe, Frank Gehry and Rem Koolhaas among many others.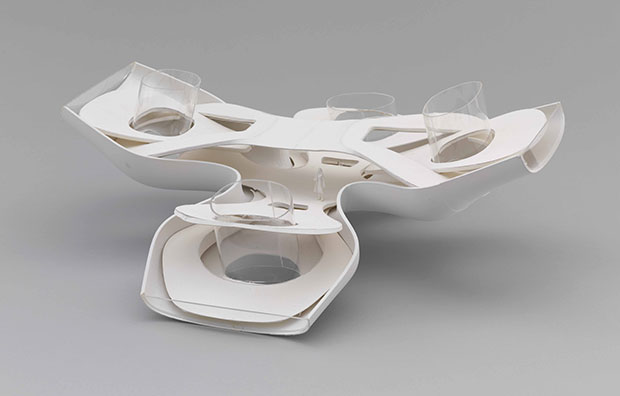 There are also enigmatic architectural-style drawings from Bruce Nauman; images from Lucy Orta's clothing-building hybrid; Mario Merz's bright examinations of space; a still of Gordon Matta-Clark splitting a two-storey home in New Jersey; and of course images from Rachel Whiteread's 1993 Turner-Prize winning cast of a complete domestic interior, House.
None of the exhibits are likely to show up in the marketing suite at any new suburban development soon, yet the exhibition certainly proves how real estate can become surreal estate, given the right artistic approach.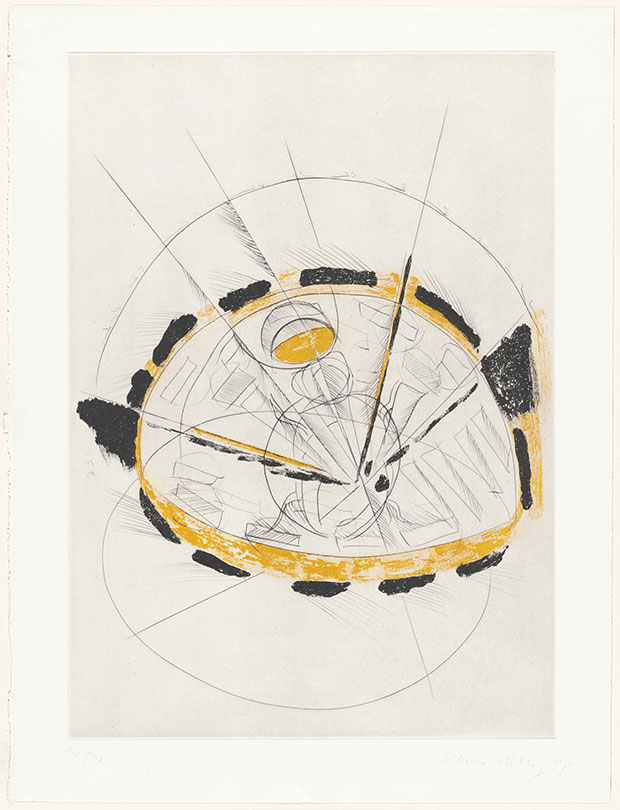 For more on the show go here; for greater insight into the Endless House project buy our Surrealism book, and for more on innovative contemporary architecture sign up for a free trial of the Phaidon Atlas, our peerless architectural resource