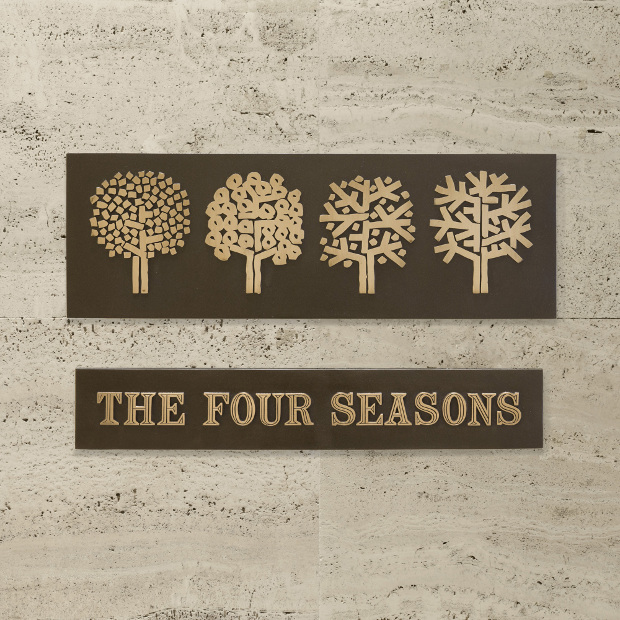 Tales behind the top lots at the Four Seasons sale
The restaurant's furniture and fittings auction drew some very high bids - and not only because of nostalgia
Given the Four Seasons' pedigree, there was always going to be a great deal of interest in its furniture sale. Designed by Mies van der Rohe and Philip Johnson and opened in 1959, the restaurant introduced New York's elite to everything from Abstract Expressionism to seasonal menus. The restaurant inside the Seagram Building closed earlier this month, and, a few days ago, the restaurant's interior fittings were sold for high prices by the Wright auction house in New York.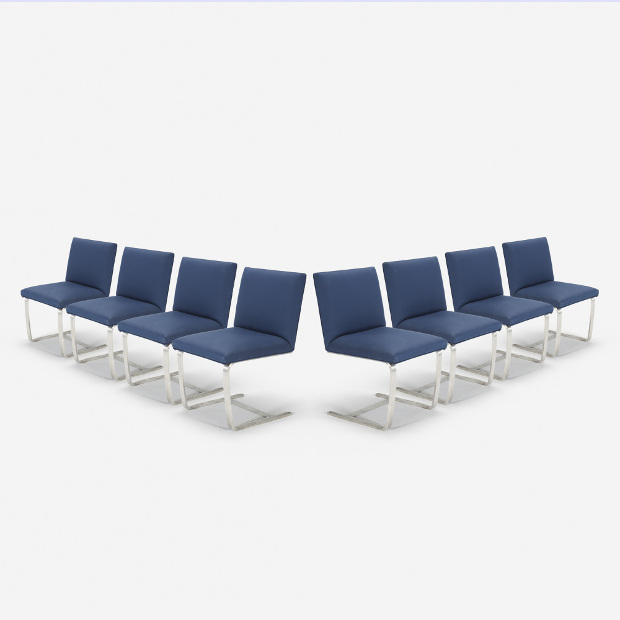 A set of eight Brno side chairs went for $38,400, well above the $10,000–15,000 estimate. Knoll currently sell a slightly different version of the Brno chair for $1977 each. The new ones are in perfect condition, of course, while the Four Seasons ones have taken a few knocks and accrued layer upon layer of history over the years - which, let's face it, is what everybody was wanting to pay for. But, being Phaidon we thought we should clue you up on the design pedigree.
Mies originally designed the Brno chairs in 1929 to go into the home he was also overseeing for a wealthy young Czech couple. The design echoes Marcel Breuer's earlier bent-steel Wassily chair. In 1958 Mies' collaborator Phillip Johnson requested this new version of the Brno Chair for use in his design of the Four Seasons – a decision which brought the chair back into general production.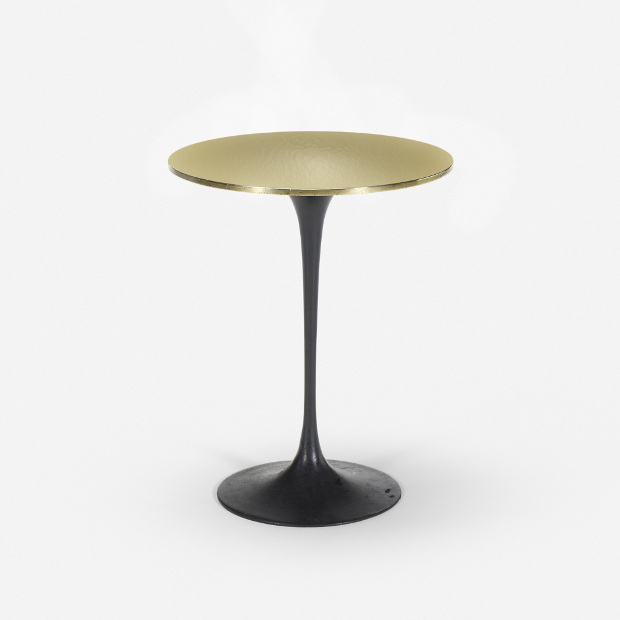 One of Eero Saarinen's Tulip table, also went well over its high estimate of $7000, achieving $45,000. Again, the Four Seasons version of this design classic was custom-made, and has a polished bronze top and an enamelled aluminium base. Saarinen created the Tulip in 1956 from a piece of scaled architectural model furniture, reasoning rightly that the kind of furnishings that looked good at maquette stage would look great life-sized.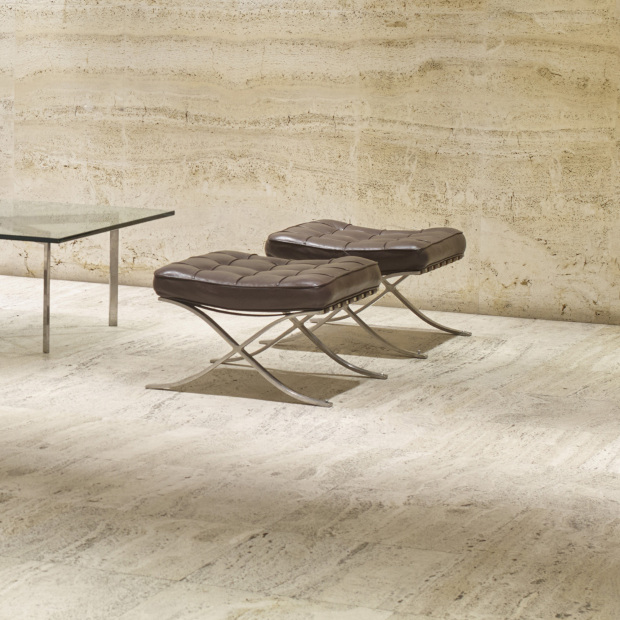 Two Barcelona ottomans also went for $22,500. Again, these are still in production, retailing at $2644. Mies designed the stools originally for the German Pavilion at the 1929 International Exposition in Barcelona. The ottomans were accompanied by the better-known Barcelona Chair, and were also meant to have had a similarly designed table, though this proved too difficult to put into production.
While we view them today as a thoroughly modern piece of furniture, Mies drew on earlier precedents, including the 19th century cast-iron Schinkel chair, which itself made reference to Egyptian design motifs.
As you can see, there's a whole swathe of fascinating design history in these iconic pieces. So, for greater insight into the man behind the look of much of the Four Seasons, order a copy of our Mies book here. For greater insight into Eero Saarinen's work, consider this title; and for more on Marcel Breuer get Breuer. Finally, it's not all about the past, golden though it was! To learn about the architect overseeing the site's refresh, get a copy of our Annabelle Selldorf monograph.