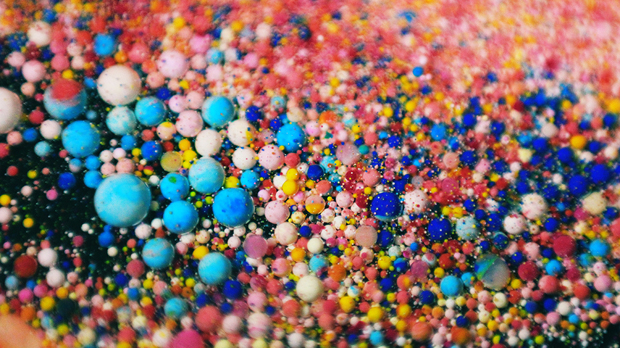 Ruslan Khasanov's soy sauce-inspired art
Russian photographer and graphic artist says Asian cookery motivated his oil ink and soap series, Pacific Light
Anyone familiar with Phaidon's list will know we've always seen common links between the conceptual thinking inherent in both great art and great gastronomy. So you can imagine that we were interested on hearing about some recent work by Russian photographer and graphic designer Ruslan Khasanov.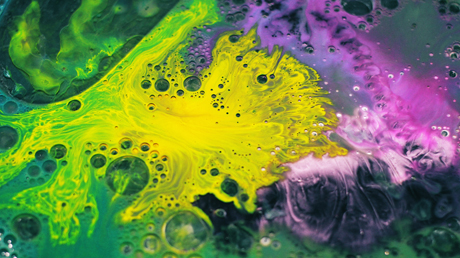 Khasanov says the technique employed in his ink, oil and soap "drawings", Pacific Light, first occurred to him when cooking with a mixture of oil and soy sauce. He says he noticed how the sauce formed beads in the bottom of the container and as a result, he soon began experimenting with other substances to come up with the liquid suspensions seen in this new project.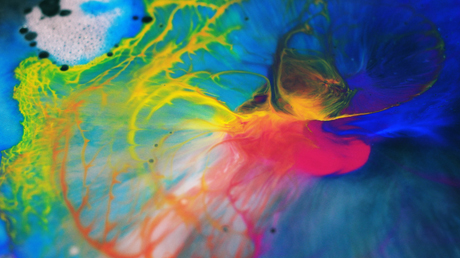 Unsure of how to best capture these creations, Khasov has both photographed and filmed the mixtures, creating works that have been described as both liquid sculptures and animated drawings. While we'd hesitate to classify the work we certainly enjoy watching them and hope you do too. To find out more, go here, and for a greater understanding of contemporary drawing, take a look at our book Vitamin D2. If you're more interested in sculpture check out Vitamin 3D and if photography really is your thing, try Vitamin Ph.
{media3}