Julia Rommel - Why I Paint
Exploring the creative processes of tomorrow's artists today - as featured in Vitamin P3
Julia Rommel uses the conventional materials of painting – linen pulled taut over stretcher bars and oil paint applied by brush – but she uses them unconventionally, pushing her paintings towards the sculptural. For Rommel, material is her starting point. While most painters endeavour to disguise and hide stretcher bars and their functional role as supports, Rommel revels in their structural utility. Through repeatedly re-stretching linen from one stretcher to another in different sizes, and layering paint onto the linen at intermediary stages, she cumulatively builds up a textured surface.
This process reveals the passage of time and traces the history of Rommel's decision-making, visibly evidenced in the various applications of monochrome colours. The edges become important, especially the ones that end up scarred and visible. A relief is formed from the accretion of creases, staple holes and edges frayed by repeated stretching. Like maps indexing Rommel's activity, fragments of her paintings are obliterated as she moves through a succession of painterly steps, ultimately resulting in a sculptural surface.
Rommel works on several 'paintings' at once and anchors the material process with vocative titles, even writing implicit texts (that have been anthologized in her 2015 book, Around Women) providing an intimate, personal perspective that differentiates this work from Minimalism's suppression of subjectivity. Here, the Vitamin P3-featured painter tells us what interests, inspires and spurs her on.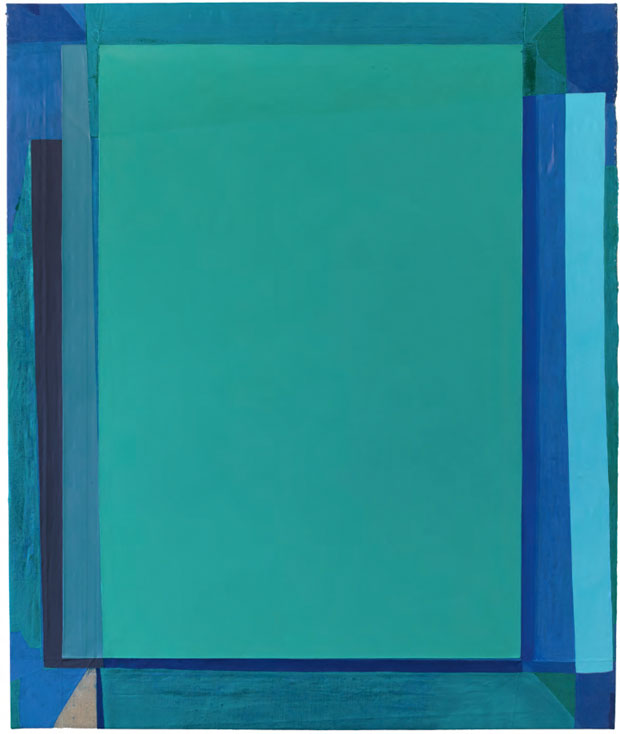 Who are you? I'm a painter. I have other obsessions but they never last.
What's on your mind right now? That election, what else?!
How do you get this stuff out? I just joined Tinder, it's going great so far.
How does it fit together? I was just listening to my favorite podcast, On The Media. Journalist Masha Gessen was attributing grave, and potentially disastrous, situations in the world to failures of imagination. Saying that progressive leaders and thinkers and citizens aren't imagining worst-case scenario, or unprecedented, developments–and therefore not planning enough, and making decisions that allow these situations to happen. And not being prepared for the consequences. David Cameron and Brexit being a good example–never imagining that the Leave vote would win, he allowed for a referendum that didn't have to happen. And this idea held the obvious warning for Americans and our election.
So I've been thinking about imagination. Personally, I find using it to be difficult, and not terribly pleasant. There are times in my studio when I have to dig really deep to solve a problem that seems unsolvable or imagine my way out of a stuck painting or just come up with a new idea that prevents me from going down a repetitive path. And at first I never want to do it. It gives me a kind of sick feeling in my gut. I'm wondering why. And I'm just solving aesthetic problems! But I am glad I have a job that forces me to think this way.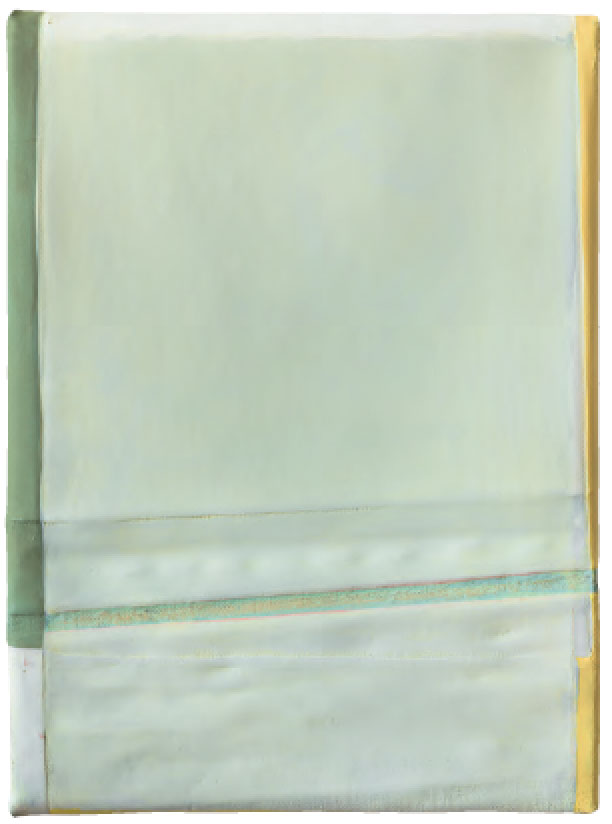 What brought you to this point? Long days listening to way too many podcasts in my studio.
Can you control it? I'm a control freak, I can control anything.
Have you ever destroyed one of your paintings? Usually there are about 4-5 destroyed paintings in layers underneath any one of my finished paintings. I destroy them because they are boring, or fussy, or just because I am indecisive. And because ultimately I know that the history of those failed layers is necessary to the final thing.
What's next for you, and what's next for painting? What's next for me - I have to figure out how to be more helpful in the world. This is where my imagination is failing me. Any ideas? And for painting- I don't know, but my dream is that there will be a retreat from defining and curating paintings around labels that are old and boring - abstraction, figuration, etc. Painting is much more interesting than that.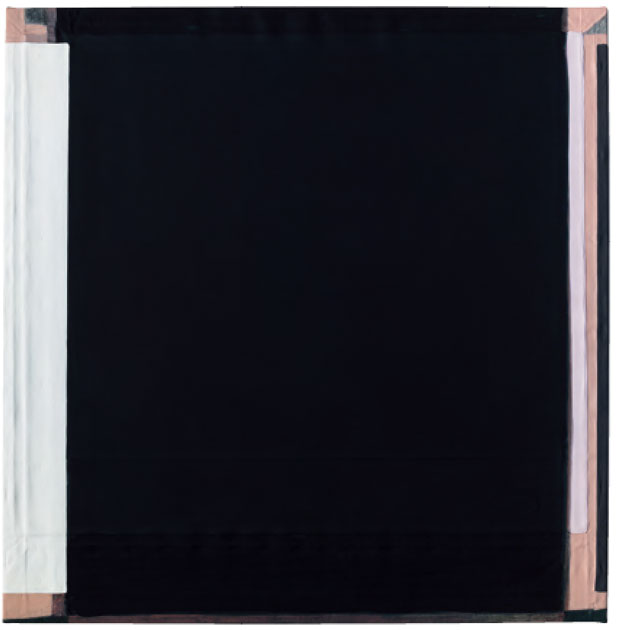 Vitamin P3 New Perspectives In Painting is the third in an ongoing series that began with Vitamin P in 2002 and Vitamin P2 in 2011. For each book, distinguished critics, curators, museum directors and other contemporary art experts are invited to nominate artists who have made significant and innovative contributions to painting. The series in general, and Vitamin P3 in particular, is probably the best way to become an instant expert on tomorrrow's painting stars today.
Find out more about Vitamin P3 New Perspectives In Painting here. Check back for another Why I Paint interview with a Vitamin P3-featured artist soon. Finally, be sure to check out more of Julia's work at Bureau.