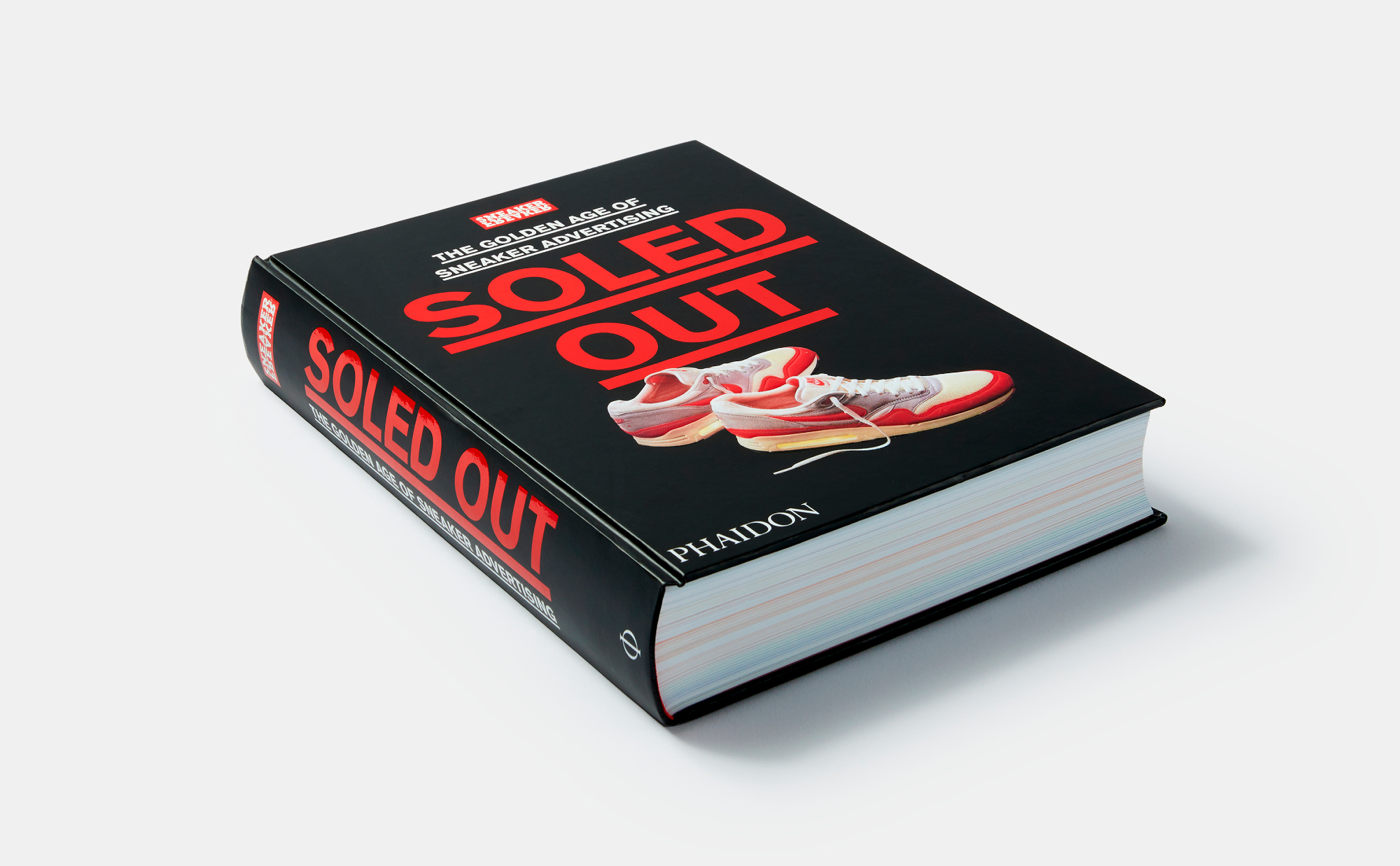 Woody of Sneaker Freaker magazine on Soled Out, the importance of the Air Max, the cringey side of old ads, and sneaker campaigns' enduring appeal
The athletics shoe authority and author of our book on halcyon-era sneaker advertising, offers his perspective on the forces that shaped this golden age
Among sneaker heads, Simon 'Woody' Wood is a clear winner. The Australian editor, writer and founder of Sneaker Freaker magazine, has built his passion for athletics shoes into a world-renowned, global media enterprise, with a monthly reach of 10 million users. Having produced The Ultimate Sneaker Book back in 2019, Woody and his team at Sneaker Freaker return this season with Soled Out, a riotous, 720-page celebration of sneakers and sporting legends, as told through the medium of vintage print advertising.
In this, the final part of our interview with Woody, he discusses the firms, designers and fonts behind key moments in these campaigns, and looks back on the ads that have stood (and failed) the test of time.
Is there a moment in sneaker advertising that you think changed the industry There is absolutely one moment that recalibrated the industry and it's one that set Nike up to be the dominant force they still are 35 years later. The Tailwind runner was the first to use Air cushioning in 1978, but when [Nike designer] Tinker Hatfield made the inflatable units visible in the first Air Max runner, the game changed overnight. The Air Max ads played on the futuristic 'Shock' value of the design, which Nike then parlayed into a sprawling franchise that has sold hundreds of millions of pairs.
ASICS tried to fight back by lampooning Air as being inferior to their GEL cushioning, along with smack-talk like 'Just Doing It Doesn't Do It'. New Balance also top-billed their 620 runner as being 'Lighter Than Air'. Reebok's Pump advertising also called out Nike Air athletes.
The other aspect to Nike Air is how brilliant and adaptable it was as a product prefix. Think about the perfection of 'Air Jordan' for example, or even shoe name puns like Air Conditioner and Air Revaderchi. It's a total Nike marketing move… aggressive, cocky, funny and totally brilliant.
Several ads show competitor shoes? Tell us about that… The practice is known as comparative advertising and while it's not illegal these days, the sight of two brands in one ad is rather shocking. The 'Air Vs. Air Conditioning' slogan was another ASICS advertising uppercut aimed at the Swoosh, but it's the Nike Windrunner above the ASICS GT-COOL that is even more jarring. Another classic is the Nike Franchise ad that slams the Converse All Star as 'The Old Way'. Given Converse management tried to bankrupt Nike in the late 70s by shafting Phil Knight for enormous import duties – and the fact that Knight possibly bought Converse in 2003 as a form of personal retaliation – this ad takes on a totally different meaning 40 years later.
What is the significance of the Futura font in sneaker advertising? The Futura family of fonts is a remarkable story in itself and one that is heavily integrated into the pages of SOLED OUT. It was designed by Paul Renner in 1927 and the evocative name was no accident. Futura was popularised in the 1960s, when it was used in signage aboard the Apollo 11 space mission. It has also been used countless times in brand logos, and the work of conceptual artist Barbara Kruger. No wonder it was marketed as 'the typeface of today and tomorrow'. I haven't been able to determine the first usage of Futura in the book, but nearly every brand has used it at some point. From the earliest sighting of 'Just Do It' in 1988 to taglines such as 'No Ph.D. Required' and 'Smoke 'Em', Futura Bold Condensed is synonymous with the Swoosh and is still widely used by Nike today. It's so drummed into consumer consciousness that any sneakerhead would recognise it instantly as the Nike font, even if they've never heard of Futura.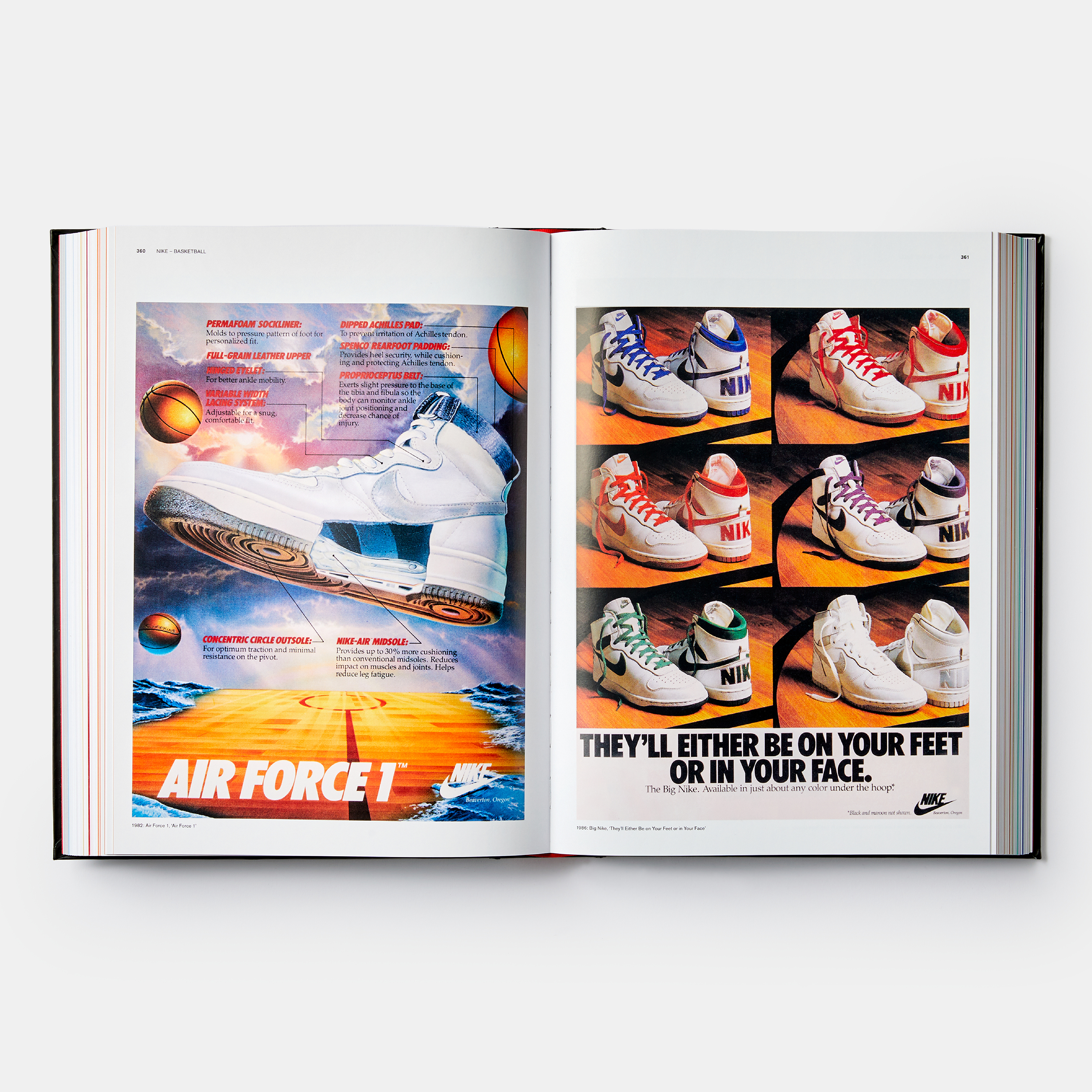 Advertising agency Wieden+Kennedy are inextricably linked to the history of Nike. What's its legacy? I totally agree. Wieden+Kennedy produced most of the famous Nike campaigns such as 'Bo Knows' and Andre Agassi's 'Rock N Roll Tennis' series. Their synergy with Nike is so powerful I think it's fair to say they pretty much invented much of the mythology around Nike, in particular the way athletes were marketed as larger-than-life superhero characters. The simplicity and power of 'Just Do It' must make it close to the greatest tagline of all time, though it surprisingly only features a few times in the book.
Do you detect a link between great shoe design and a great ad campaign? What might seem shocking when it is first revealed, such as Hatfield's first Nike Air Max design, quickly loses its sharp edge as each new update is rolled out. The same is true in car design particularly. Any creative team given the job of launching the first Air Max would have loved the raw materials they had to play with. First off it's a crazy looking shoe with curves in all the right places. Secondly, the visible technology in the sole was eye-poppingly brilliant. Thirdly, the colour combo, which might seem regulation fare these days, was also a strong statement. And last of all, someone at Nike dreamed up a super catchy nomenclature that is short and sweet. It's no wonder the original Air Max sold by the truckload and the entire franchise has since sold hundreds of millions of pairs. The Air Max ads are definitely some of the most iconic in SOLED OUT.
Are there little-advertised, overlooked sneakers that are now held in high regard? Or big name sneakers which are now not so widely loved, years after their release? Have sneaker-head tastes changed? There is a theory that says shoes from 20 years ago will always look 'just right' and there's truth in that when you analyse the market over an extended period of time. But there are certain shoes that are staples in any wardrobe, such as the Nike Dunk, Air Force 1 and Air Jordan 1. Over at adidas, the Stan Smith and Superstar come closest. Interestingly, there are only a couple of Dunk and Air Force ads, a single Jordan 1 ad and none for the Stan or Superstar in Soled Out, so all-time classic status doesn't always translate into a heavily promoted shoe.
Occasionally, brands will reach back into the archive and re-release a quirky shoe such as the Nike Mowabb or the Air Max 96. Sometimes it works, sometimes it doesn't – there are no guarantees as this is a fickle business that relies on pure luck and so many things randomly going right. Even rubberised clogs are having a moment now, which is crazy to watch. That friction and unpredictability keeps the sneaker game creatively nimble and responsive, and also endlessly fascinating to study. If it was the same shoe all the time it would be jaded real quick, so yeah, sneakerhead tastes change all the time. I'm sure I could write an entire book on that subject alone.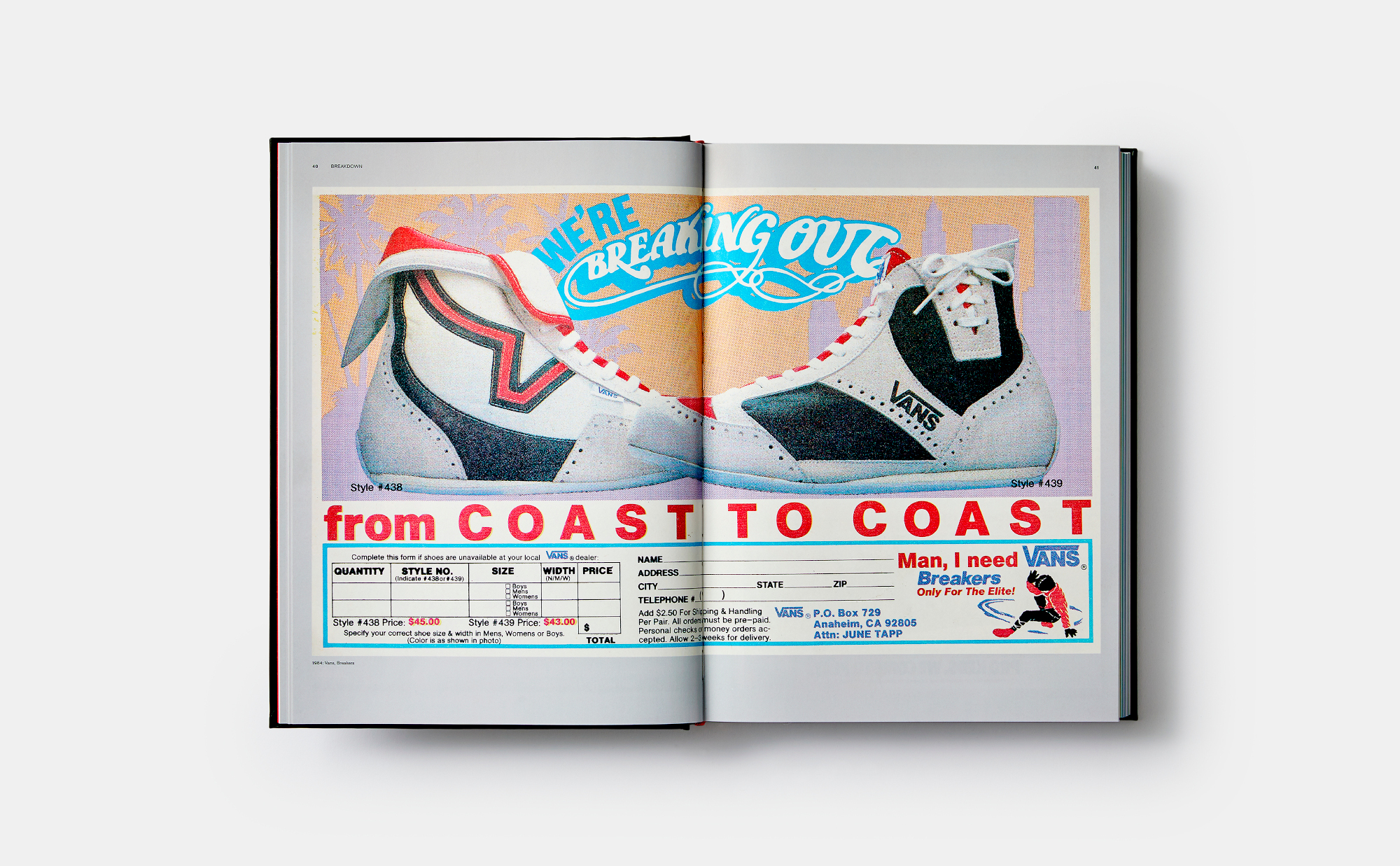 Society has also changed a lot over the years. Are there any ads that would be considered quite controversial these days? There are definitely a few that would do more than raise eyebrows. Joe Namath's PUMA ad played up to his notorious playboy image by showing him with a young lady under a 'Joe Namath Scores in Pumas' punchline. Italian brand Travel Fox rejoiced in double entendres and suggestive poses with their 'Fox Appeal' series. Twitter would light up if these came out today!
Nike also has form in this area. The Air Huarache Light ad that claims 'the average person has a sexual thought every fifteen seconds' would never survive public scrutiny. It is interesting that society has become more progressive in many ways, but we've also become more puritanical as well. I'm not sure adidas would show the bare buttocks of a nudie runner today, like they did in the 'Runners. Yeah We're Different' ad from 1999. Advertising offers an interesting reflection into how society is evolving, for better and definitely for worse!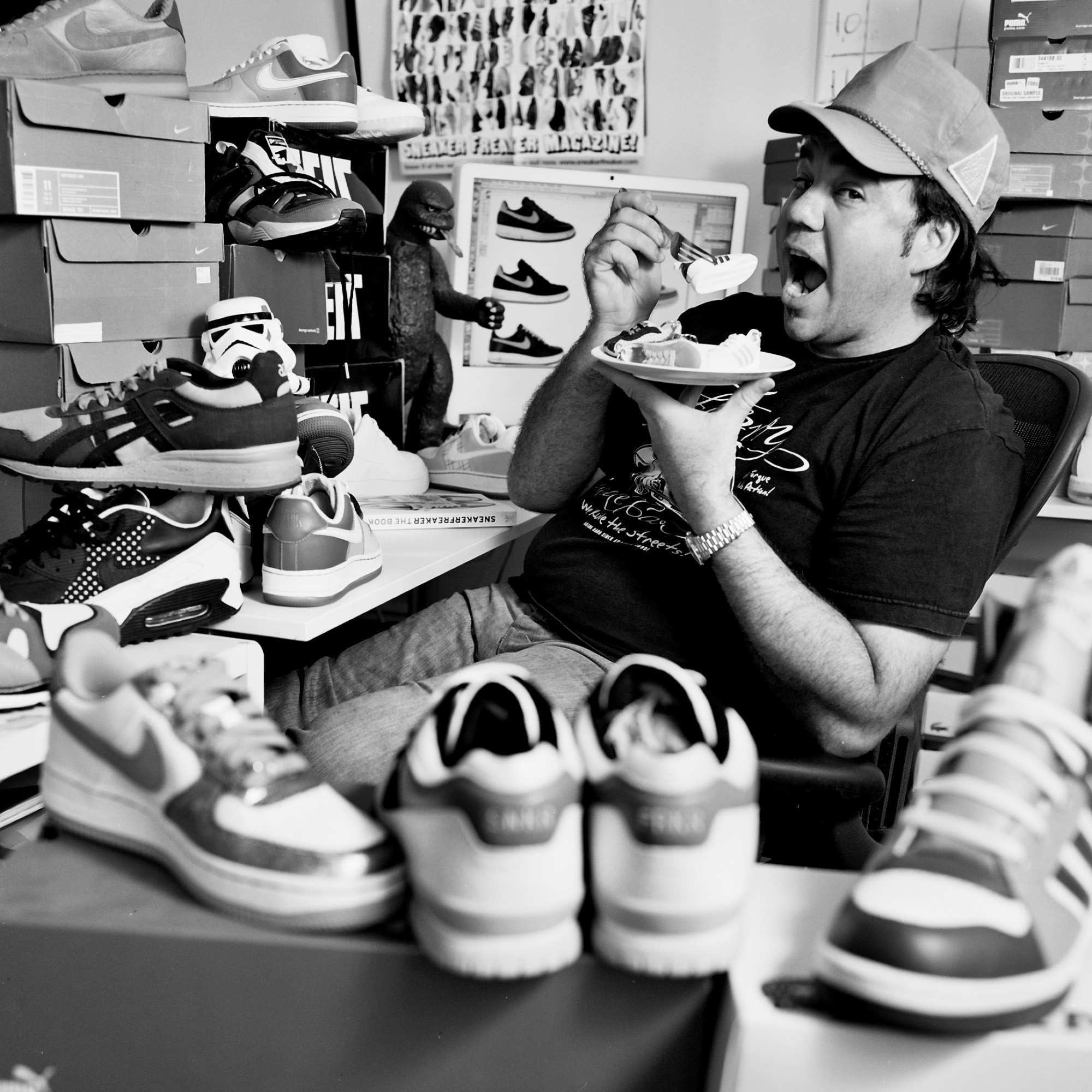 Any final thoughts? The Sneaker Freaker audience will obviously love Soled Out, but I think this book has universal appeal. The sneaker industry has been around for 100 years, but the Wild West days in the 70s and 80s were full of bravado, naked ambition and genius innovations. It must have been a crazy time to work in an industry that thrived on so much freewheeling creativity. The fact we're still talking about this stuff 50 years later shows how informative and influential the golden years were, and still are, in the creation of a multi-billion-dollar industry.
Last of all, I'd like to dedicate Soled Out to the copywriters, photographers, art directors and advertising mavericks who helped make the sneaker industry what it is today. As I said earlier, there's a lot more going on in these ads than just the promotion of sporting footwear!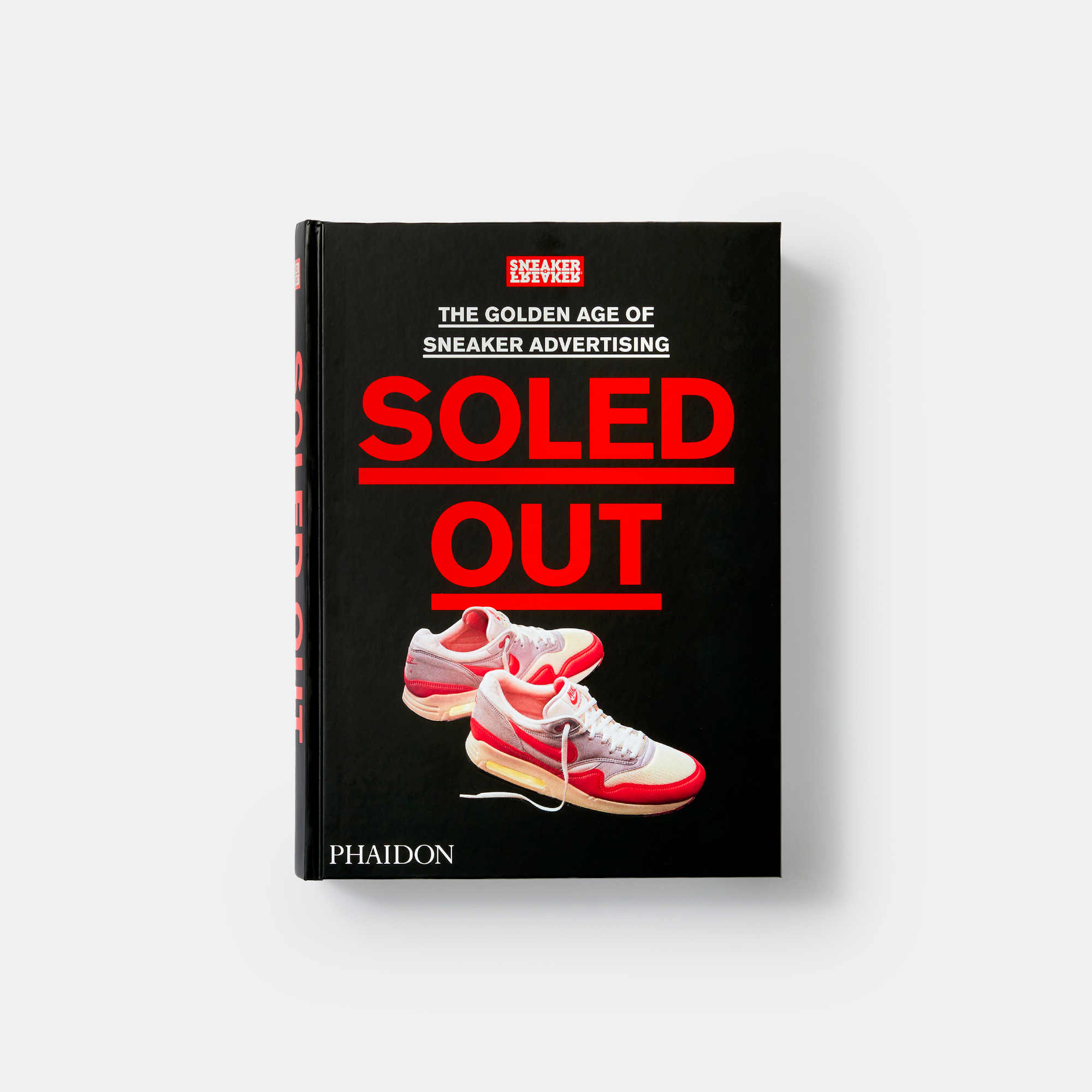 You can read the further installments of our interview with Woody; in this one he discusses how the book came about, and in this one, he describes how sneaker endorsements shaped the culture. To see all the ads discussed and much more order a copy of Soled Out here.