Matisse's cutouts reassembled for the first time
Tate Modern plans the most comprehensive exhibition ever devoted to the artist's snipped paper compositions
Henri Matisse made his 'gouaches découpées', or painted cutouts towards the end of his life, when illness forced the French painter to adapt his practice. As Phaidon's new edition of The Art Book reveals, "Colour always played a central role in his life" and he used it "as a means of expression rather than description." Matisse snipped and arranged gouache-painted pieces of paper, at first as a preparatory technique for sculptures and paintings. Yet this method proved highly fruitful in and of itself.
The artist is reported to have said that these cut outs "allow me to draw in the colour. It is a simplification for me. Instead of drawing the outline and putting the colour inside it - the one modifying the other - I draw straight into the colour".
Certainly, the vivid pigments and simplicity of forms of these later works, such as The Snail (1953), Memory of Oceania (1953) and Large Composition with Masks (1953), are as widely celebrated as his earlier, more famous paintings.
The Tate Modern's spring 2014 exhibition, Henri Matisse: The Cut-Outs, plans to bring together 120 of these cut-outs, many of which will be seen together for the first time, in a groundbreaking reassessment of the colourful and innovative final works. The gallery describes the show the most comprehensive ever devoted to the artist's paper cut-outs made between 1943 and 1954.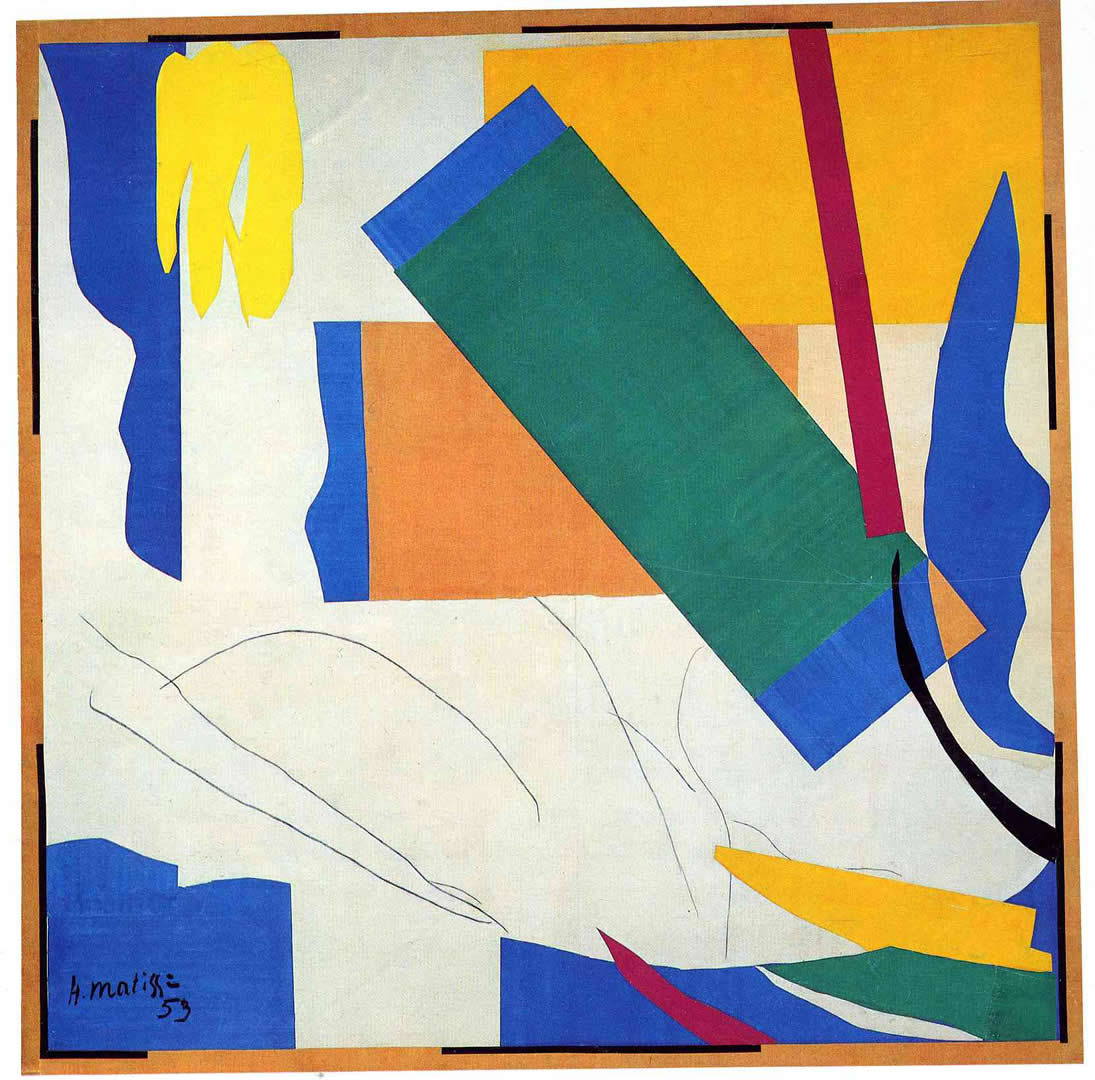 Indeed, its curators say that the assembly of certain works, such as the group showing of The Snail, Memory of Oceania, and Large Composition with Masks, arranges the works as the artist originally conceived, and plan to base their hangings on studio photographs from the time.
Unfortunately, we will have to wait until 17 April 2014 to take in the accumulated effect of these pieces, when The Tate show opens in London. Until then, please content yourself with Modernism, our comprehensive survey of this 20th century movement; The Art Museum, the finest of works assembled between two covers; and The 20th Century Art Book, a great A-Z guide to the art of the last century.