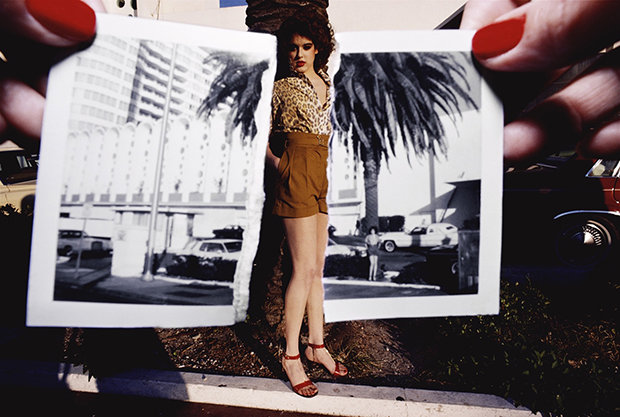 Guy Bourdin's double vision
A Paris Photo presentation shows how the French photographer used a classic technique to great effect
Have you ever come across the term Mise en Abyme? It translates directly from the French as 'place in the abyss', and is used to describe the action of putting an additional image within another picture.
Diego Velazquez's Las Meninas is a classic example of this technique. The artist inserted a mirror reflecting the faces of Philip IV and his wife, Mariana of Austria, into the canvas, just behind the picture's principle subject, the Infanta Margaret Theresa.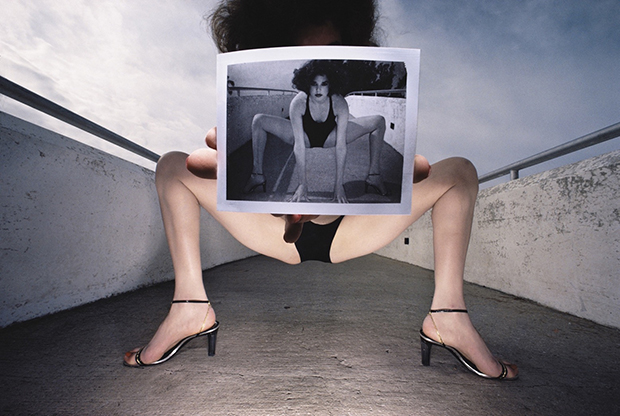 We don't usually reach for these sorts of terms when discussing fashion photography, yet a selection of images, going on show at next month's Paris Photo, proves that certain photographers carried these techniques well into the 20th century.
The Italian gallery, Louise Alexander, which represents the estate of the late French fashion photographer Guy Bourdin, is staging a solo show at the photography fair.
Entitled Mise en Abyme, it will feature versions of well-known colour prints, which Bourdin altered by placing Polaroids within the shot.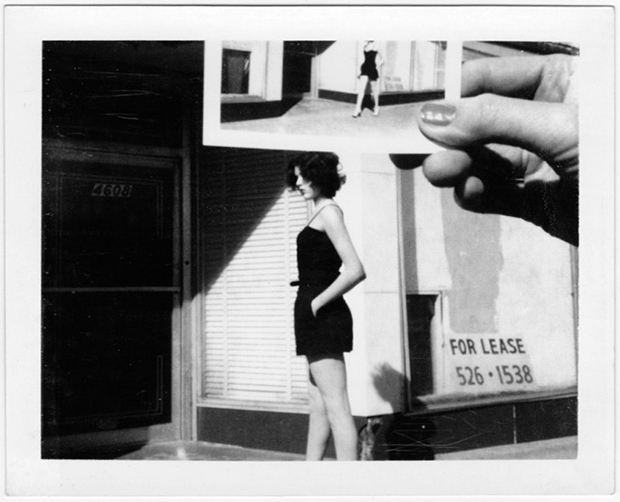 Bourdin, in common with almost all fashion photographers of his era, shot a preparatory Polaroid exposure before exposing a roll of film, to see how a particular set-up might look once developed and printed.
However, Bourdin also drew pictures and painted, and was on good terms with the American surrealist photographer Man Ray. Rather than discarding his Polaroids, Bourdin understood how he could use them to break up the picture plane, inserting an uncanny black-and-white double into his colour fashion photographs, most of which were, in this case, shot as ad campaign images for Charles Jourdan shoes.
While Bourdin was regarded as a commercial photographer during his lifetime, his status as a fine-art photographer has risen following his death in 1991 at the age of 62.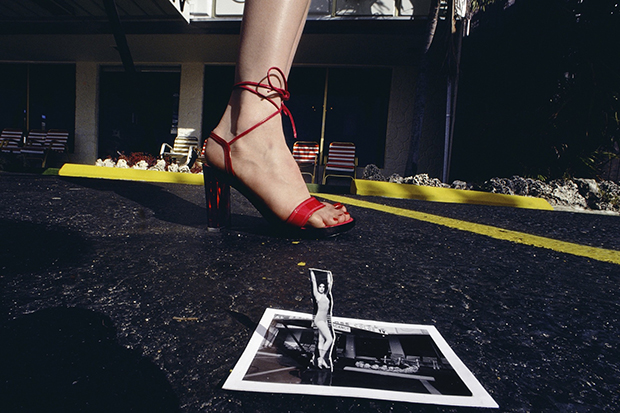 Louise Alexander Gallery's presentation, at stand A2 in Paris Photo, which runs 12-15 November at the Grand Palais in the French capital, will display these Mise en Abyme pictures alongside the black and white Polaroids themselves, demonstrating once again, how Bourdin managed to inject a surrealist charge into almost all his straight, commercial commissions.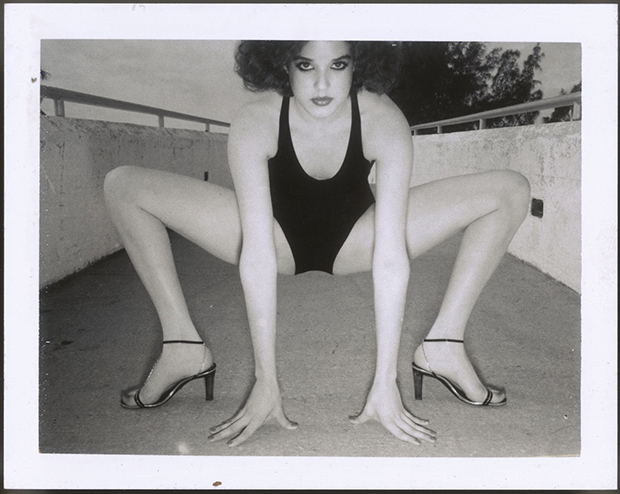 For greater insight into this important photographer's work, get this great introduction, here.