Le Corbusier cousin's house reimagined in Basel
Art duo Kolkoz rework Pierre Jeanneret's prefab house in a celebration of the architect and designer's work
Did you know about Le Corbusier's cousin? Pierre Jeanneret was born nine years after his better-known relative, in Geneva in 1896, and collaborated with Le Corb on a number of projects, including the planning and construction of the 20th century Indian city Chandigarh where his ashes were scattered in the main lake upon his death.
Though Jeanneret's legacy is nowhere near as prominent as his cousin's, his contribution towards European modernism was the subject of a brilliant show in Basel, which coincided with last week's art fair.
Held at Ost Quai in Basel's docks, and backed by Swiss shoe brand, Bally, Scratch Form was the first iteration of a travelling exhibition of Jeanneret's work. The show featured a selection of original Jeanneret furniture, as well as a partially restored example of La Maison des Sinistrés ('the stricken one's home')- a prefabricated kit house that Jeanneret created with fellow designer Jean Prouvé, to meet Europe's post-war housing shortage.
Bally hopes to show the fully renovated house at Art Basel Miami, later this year. However, for this Swiss show, the firm commissioned a further work from the French art duo, Kolkoz.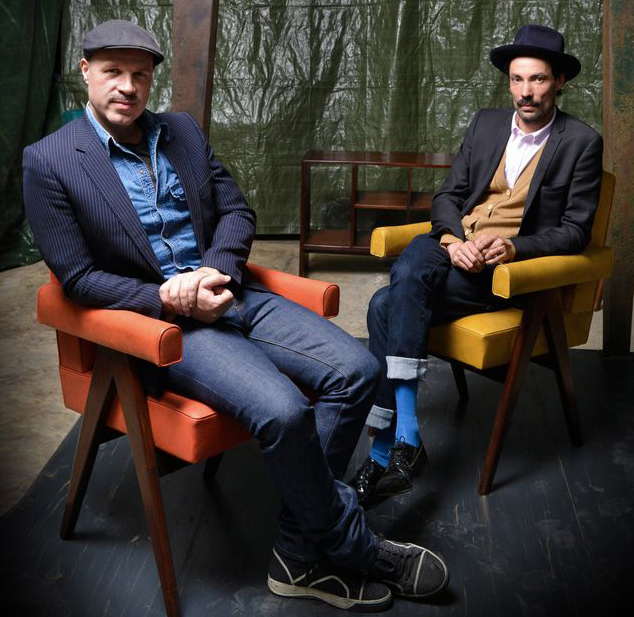 Also entitled Form Scratch, Kolkoz have recreated sections of La Maison des Sinistrés on a flat frame, mimicking the model kits once popular with small boys.
As Bally's website details: "resembling a toy as much as a construction, [the work] questions the child in us and appeals to our imagination, using basic techniques of architecture."
"The house is something that can be built by two people in a day," Benjamin Moreau, one half of Kolkoz told Wallpaper, "so we followed the same principle - flatten it out and make it like a toy for children."
Suspended on shipping cranes above the Rhine, the work served as a playful, yet timely meditation on the uses and legacy of European modernism, something this year's Venice Architecture Biennale has been examining. For greater insight into the way we once built, consider our 20th Century World Architecture atlas, and for more on Jeanneret, take a look at our peerless Le Corbusier books which both feature extensive coverage of Chandigarh.